Sinularia is a genus of soft coral in the family Alcyoniidae. They are commonly known as leather corals and currently have 166 described species in the genus.
In the Phu Quoc Half-moon Reef, we can also observe an uncommon soft coral in Phu Quoc is Tree-like Finger Leather Coral (Sinularia or Nepthea Coral), it is usually found at the depth of more than 8 – 12 m but we found some at the depth of around 4 – 5m. The photos of the Finger Leather Coral or Tree-like Leather Coral below were captured at the Half-moon Reef, Phu Quoc Island, Vietnam. It's not common to see this coral species in Phu Quoc Island.
Sinularia will periodically retract its polyps and form a waxy film that is why sometimes we found it white resembles coral bleaching. This shrunken state may last a couple weeks before the film is shed and the polyps re-extend. We believe this shedding is a healthy process that Sinularia employs to prevent nuisance algae from growing on it. This process can be aided by greater circulation around the coral.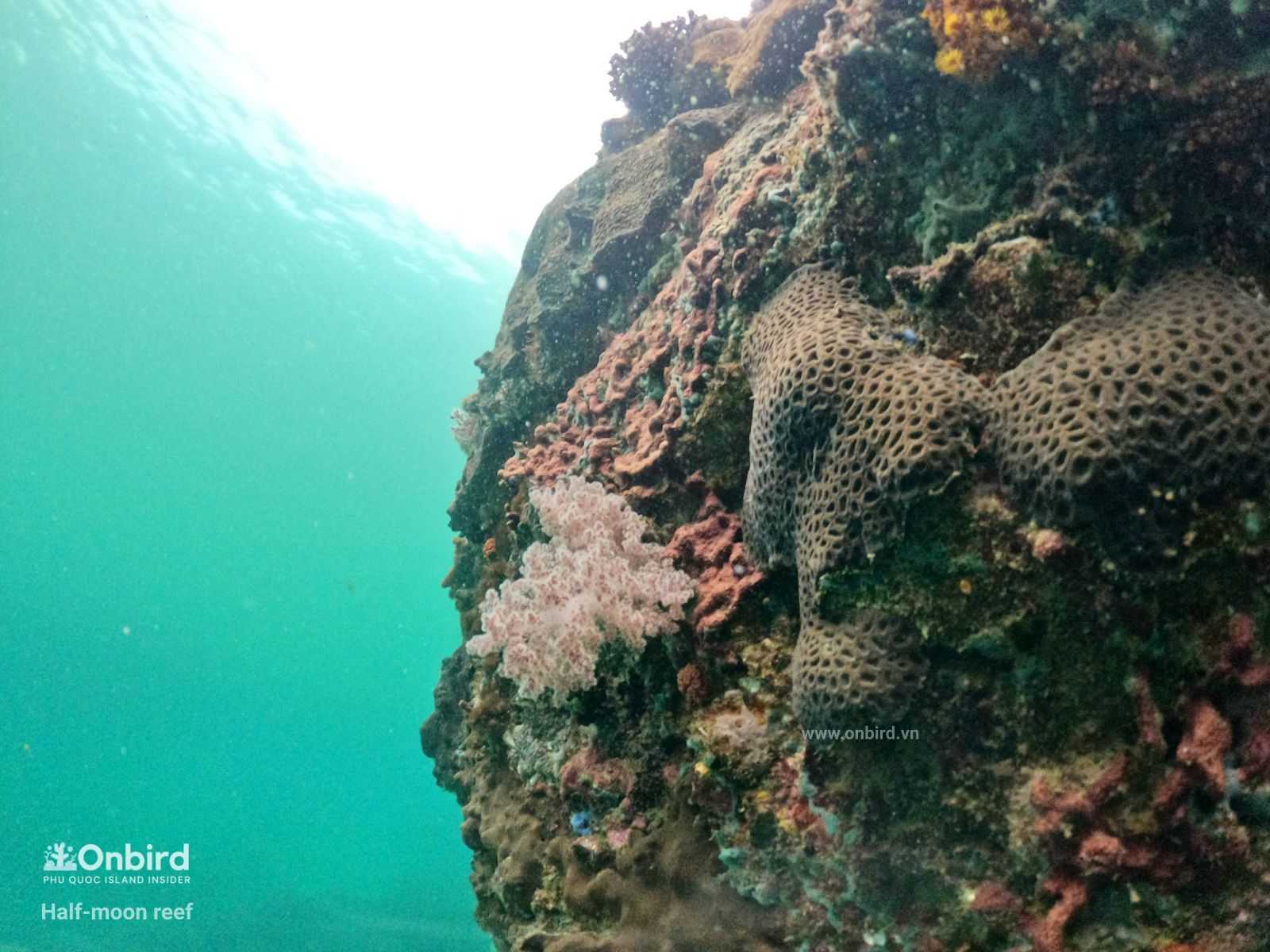 Joining us on the Advanced snorkeling trip (only for experienced free-diver, snorkeler): Finding Coral to see this Leather Finger Coral