General Introduction – Phu Quoc Boat Tour:

On your journey in Phu Quoc, 2 areas of snorkeling that should not be missed are South and Noth Phu Quoc. Among that North Phu Quoc, especially Turtle (Doi Moi – Đồi Mồi) island is a destination not to be missed. Taking 1 hour on a big wooden boat to view the Northern west coastline of Phu Quoc while sunbathing before approaching to Turtle island, which possesses a 500 m2 area of coral reefs including anemone, soft coral and hard coral, the island named as Turtle as it was the home to turtles in the past, nowadays it is more difficult to meet turtle swimming around here than it was before. If you watched the novel "Robinson Crusoe island" then we can tell you for sure that the appearance of Turtle (Doi Moi) island of area of white sand besides the existence of green trees is such small and beautiful that it will certainly reminiscent of the image of Robinson Crusoe island on sight when you arrive at. But hiding behind that such pristine is the undersea colorful rich ocean world.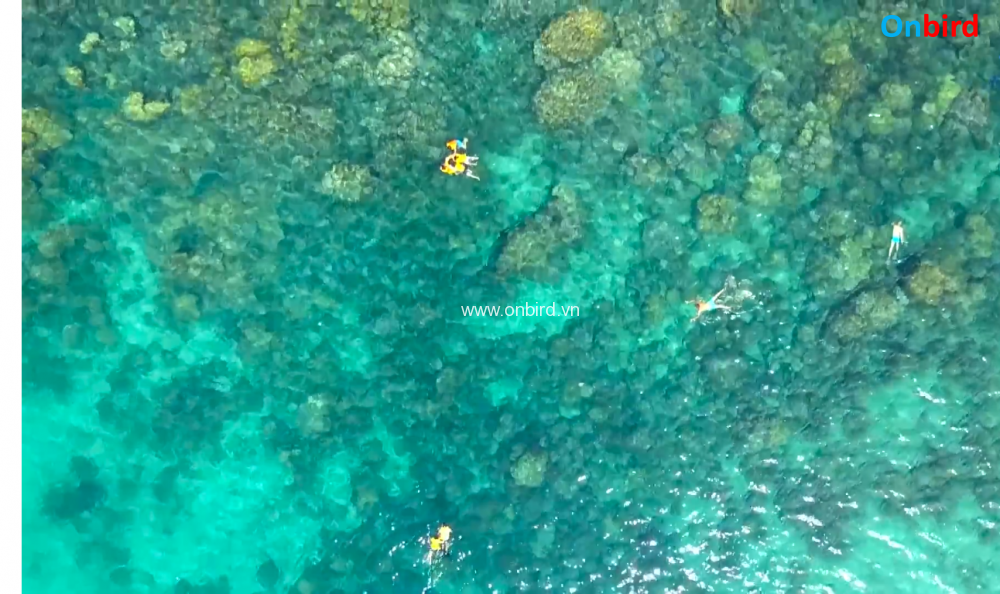 Having a rustic South Viet Nam style lunch with on the boat before landing on one of natural beaches left in North Phu Quoc, dropping yourself into a blue watery shallow beach with a line of willow trees at the back to relive natural appearances of a pristine Phu Quoc of many years ago.

Tour criteria:
Private atmosphere
Bringing customers to admire the Northern west coastline of Phu Quoc
Exploring spots of coral reefs (Physical activities) in depth
Contemplate pristine scene of islands

Phu Quoc Tour experience – Things to do in Phu Quoc:
Taking about 1 hour from the Bach Dang harbor boating by the Northern west coastline of Phu Quoc Island to reach Turtle island, a Robinson Crusoe island in North Phu Quoc, located just within 1km of the front of Bai Dai or Phu Quoc Casino – Corona. Turtle island is home to hundreds of meters area of Table coral reefs as well as schools of fish. The beauty of coral reefs will change by anchorages thereby we always have our tour guide define or take you to exact spots for good snorkeling in accordance with the weather, the current at any snorkeling spot. In snorkeling you will be swimming over a very large watery shallow area of Table corals, Brain corals and big colorful anemones with clown fish swimming, you will probably meet many Massive corals that you will think they are rock at the thought of their form as well as appearance at first sight.
Taking a 30 minutes rest on the both for a rustic lunch cooked in South Viet Nam style so that you can get back energy for the second stop on the way go back from Turtle (Doi Moi) island, that is a natural beach. You must have searched for Phu Quoc Island on internet with returned results in regards to Phu Quoc's pristine beaches, but at present it is quite difficult for you to find out such pristine beaches by yourself. Thereby you could expect of this tour a really natural beach with willow trees, untouched beaches without any hotel, resort.
Taking leave of the natural beach we get back the harbor or get straight back your hotel by boat if it is located right at Ong Lang Beach area.
Few types of coral that you will be exploring:
Table coral, Brain coral, Pillar coral, Great star coral, Tube Coral, Digitate coral, Cabbage coral, Mushroom coral, Branching coral, Massive coral, Anemone.
Things to do in this Phu Quoc Trip:
Sunbathing
Snorkeling (free diving is possible)
Swimming at blue watery shallow beach
Relaxing on a natural beach
Notice for customers in your Phu Quoc Travel:
"Traditional Vietnamese Hand-line Fishing" is "eliminated" from activities for purpose of conserving marine ecosystem
Every day hundreds of boat leaving harbor for "snorkeling tour" in Phu Quoc, most of them provide customers with fishing activity and mostly they fish tiny and small size fish with rudimentary tools (hand-line). For Onbird, we keep a "terrible" vision of this irresponsibility in the protection of the environment.  For snorkeling tour on purpose if you fish then you will probably fish up small size fish, we don't expect big fish from this tour and there is no point in fishing if you will eventually let them back the sea in either living or dead status, on the other hand it is crime against the nature mother.
"Dedicated Professional Deep sea fishing Trip" is dedicated to providing customers with an awesome experience fishing big fish in the waters around the An Thoi archipelago. This is dedicated fishing trip with dedicated fishing boat, electronic Sonar, GPS, Top American Penn Equipment and specialized UK guide.