Phu Quoc Snorkeling and Free-diving – Phu Quoc Coral Reef 
Best Phu Quoc Snorkeling and Free-diving spots – Phu Quoc Coral Reef – Phu Quoc Travel Guide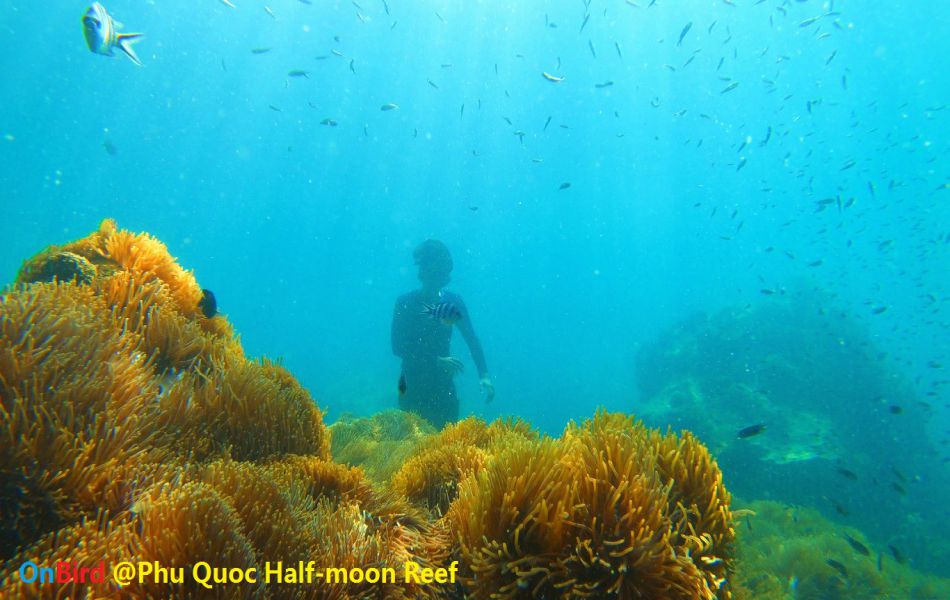 Come with us – Phu Quoc Island Guide to explore Phu Quoc Island's ocean treasuries: Being a tropical island, aside from tropical rain forests or a tropical ecosystem on land, Phu Quoc Island also possesses a diverse marine ecosystem, among that the most striking is coral reefs. Taking around Phu Quoc, you will be getting surprised at a large number of coral reefs here, you can go to either the North sea or South Phu Quoc sea to find good places for snorkeling and free-diving. Among snorkeling spots in Phu Quoc, we find out a common ground at the shallow average depth which is around 2 m – 5 m, besides that you will be finding out the presence of large table coral reefs in almost all snorkeling spots in Phu Quoc, by the reason of shallow average depth table coral reefs here have been growing strongly, especially in some spots we have found out the presence of hundreds square meters of table coral reefs, very impressive at sight. A useful experience of snorkeling for those who are keen on snorkeling and free-diving then in South Phu Quoc sea – the An Thoi Archipelago(Google Map) – (An Thoi Islands in detail) you have many snorkeling spots in comparison with North Phu Quoc sea. The following section is our recommendation for you in your exploration of the coral reefs in the Phu Quoc sea. (Check out Phu Quoc weather in detail here for a snorkeling plan)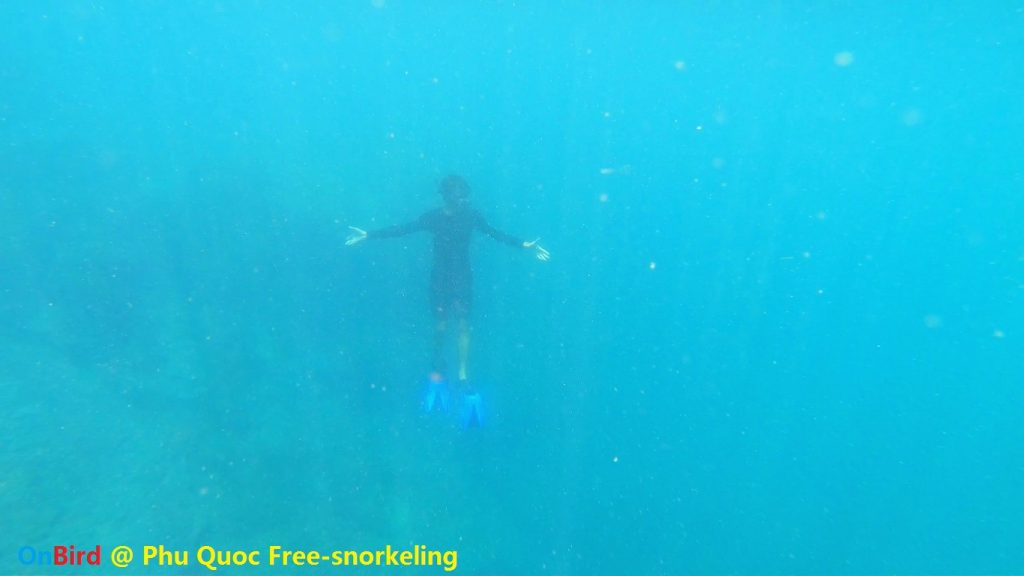 South Phu Quoc Snorkeling and Free-diving – Phu Quoc Island Guide
Phu Quoc Undersea Coral Mountain – Phu Quoc Best Snorkeling spots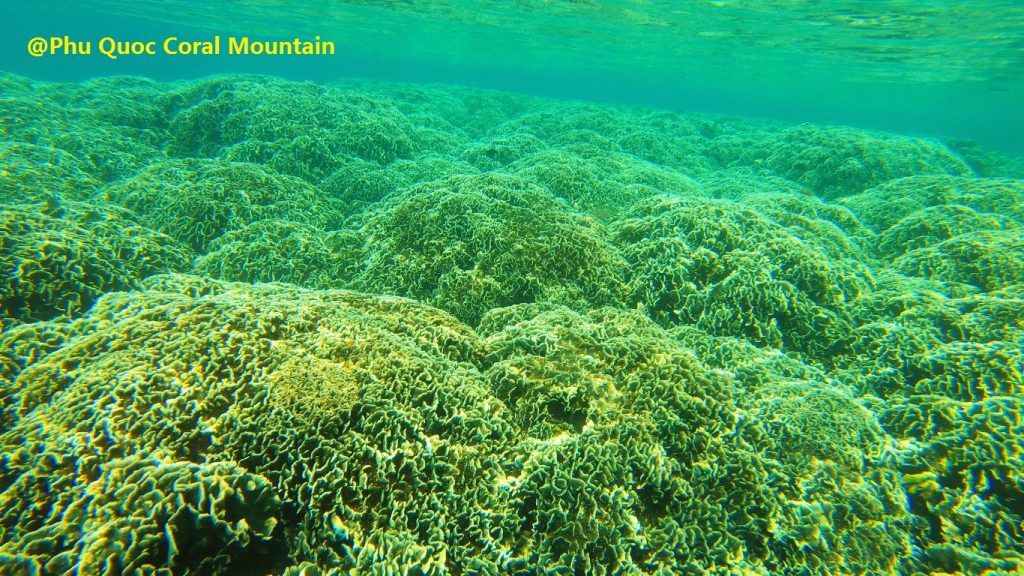 In an around thousands square meters area of coral reefs, its worthy of the name "Coral Heaven" given to it. But we regret to tell you that almost 80% of coral reefs here have been fallen into a bad state of health, you will be being disappointed at a large area of dying coral reefs here, and there will be no point in exploring coral heaven if you will not be able to see healthy coral. But fortunately, after many time of exploring here we have finally found out the presence of a large coral reef which is still in a good state of health, that is an around 300 – 400 square meters spot of Cabbage coral reef that we name it as "Undersea Coral Mountain". Check out Trips to explore Phu Quoc Coral Mountain.
Phu Quoc Golden Anemone Reef  – Phu Quoc Best snorkeling spots – Phu Quoc Island Guide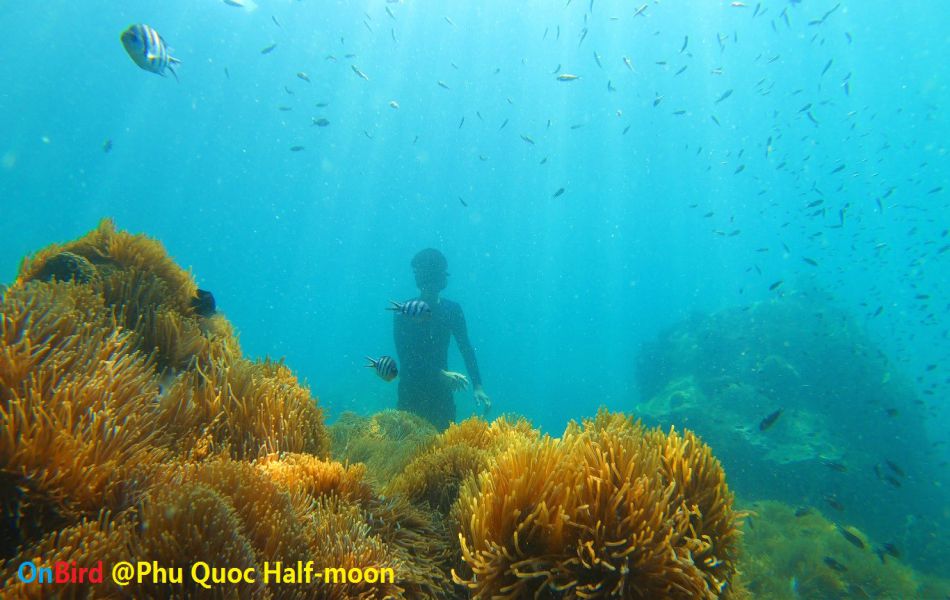 This is a proper place for those who are interested in freediving, you can reach the deepest spot at the depth of 9 m. This is land is home to diverse types of soft coral, at there you will be finding out the presence of Anemone, Golden Leather Coral, Black Coral, Branching Coral, Great Star Coral, Pillar Coral, Tube Coral, Gorgonian Coral, Brain Coral, Mushroom Coral, and Large Coral, Foliose Coral…But especially you will be discovering coral reef in an underwater rocky terrain and the Phu Quoc Large Golden Anemone Reef (Click to see), you will be able to swim over a coral-covered small lane or swim through or along coral-covered cliffs.
The photo above taken in a large spot of Anemone which is about 6 – 10 square meters.
Phu Quoc Coral Covered Cliff  – Phu Quoc Best snorkeling spots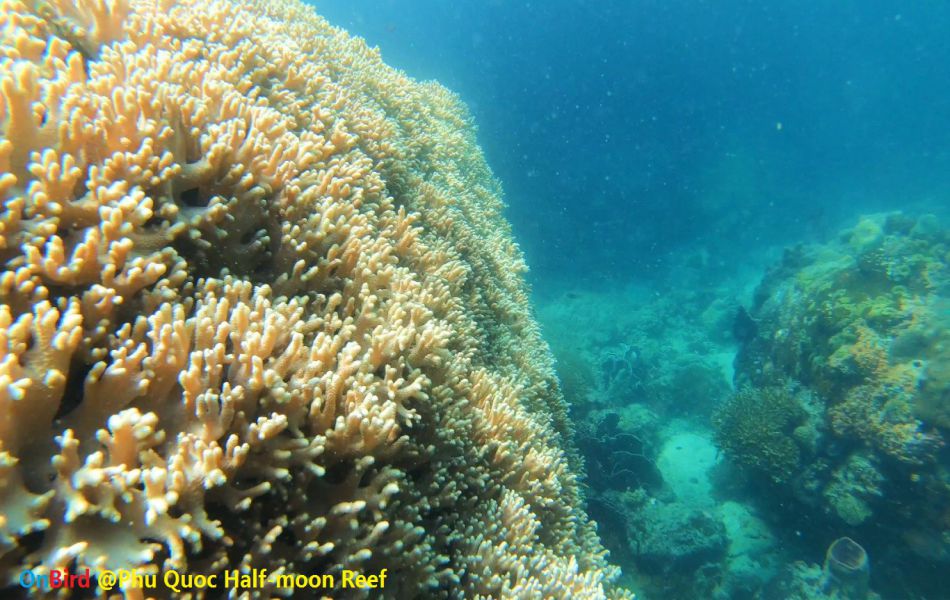 Lying at the depth of 5 meters underwater, an ideal spot for either snorkeling or free-diving, Phu Quoc Yellow Nephtha Coral Covered Cliff is one of the must-see Phu Quoc attractions – Phu Quoc ocean treasures for those who are capable of free-diving or good at holding the breath and interested in experiencing a trace of adventure feeling, just an easy free-dive of swimming along the Phu Quoc Yellow Nephtha Coral Covered Cliff. The Phu Quoc Yellow Nephtha Coral Covered Cliff is about 3 meters in length and 2.5 meters in height, this cliff is completely covered by Yellow Nephtha Coral. You will be obtaining a stunning feeling while diving along the cliff.
Phu Quoc Golden Leather Coral covered Canyon – Phu Quoc Best snorkeling spots – Phu Quoc Island Guide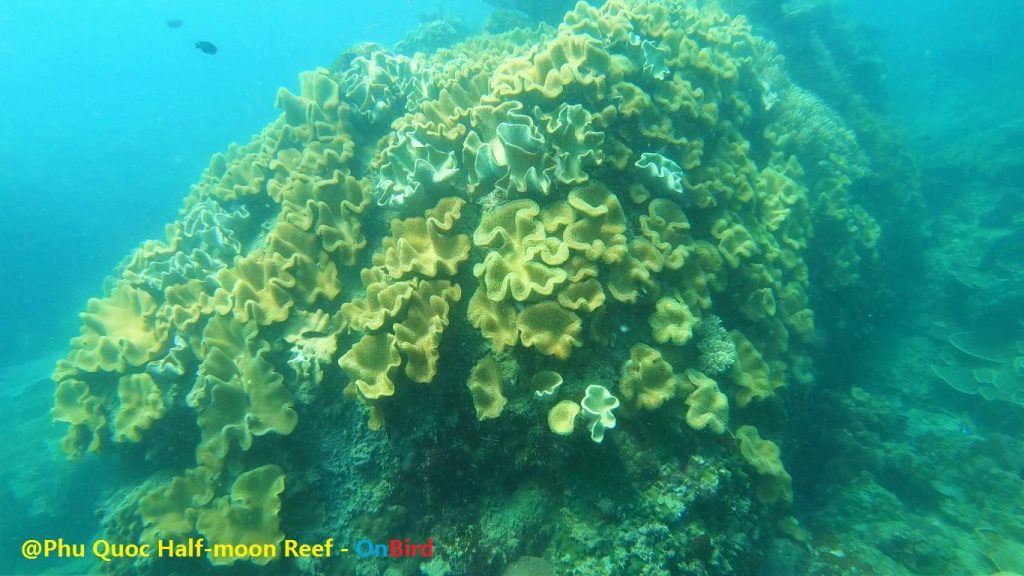 Phu Quoc Coral Covered Canyon is around 5 m in length and almost 3 m in height and almost completely covered by types of soft coral such as Golden Leather Coral and Yellow Sinularia Levi Coral and on the seabed surface you will be seeing the presence of Montipora Monasteriata Corals and Brain Corals…type of coral that you will be meeting the most that is living on the canyon is Golden Leather Coral. On the sunny days of clean crystal, you will be admiring the best state of the canyon at leisure from the surface.
Phu Quoc Coral Continental Slope – Phu Quoc Best Snorkeling spots – Phu Quoc Island Guide
With the support of Gopro – a water-proof camera, you can record or take beautiful photos like the one below. Which partly tell you the beauty of the marine scenery at these snorkeling spots.. The photo below was taken at Phu Quoc Coral Continental Slope. The Continental slope could be seen as a complex of multi-type of coral covering along the length of the slope. On the Coral Continental Slope, you will find the presence of Bushy coral (Pocillopora damicomis), Encrusting coral (Montipora monasteria), Tube coral, Porite Lueta coral… In order to get extremely impressive then you should not miss here.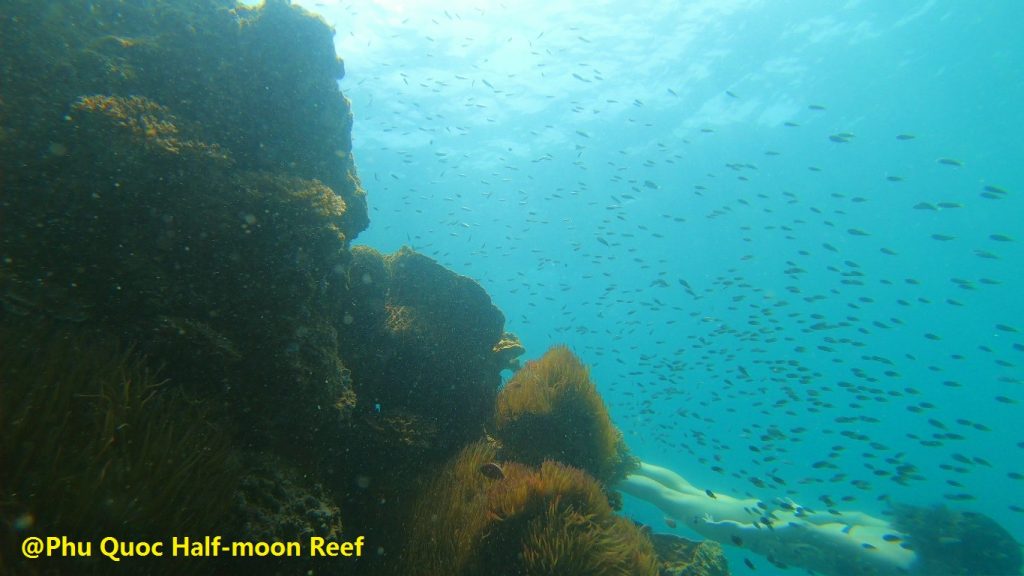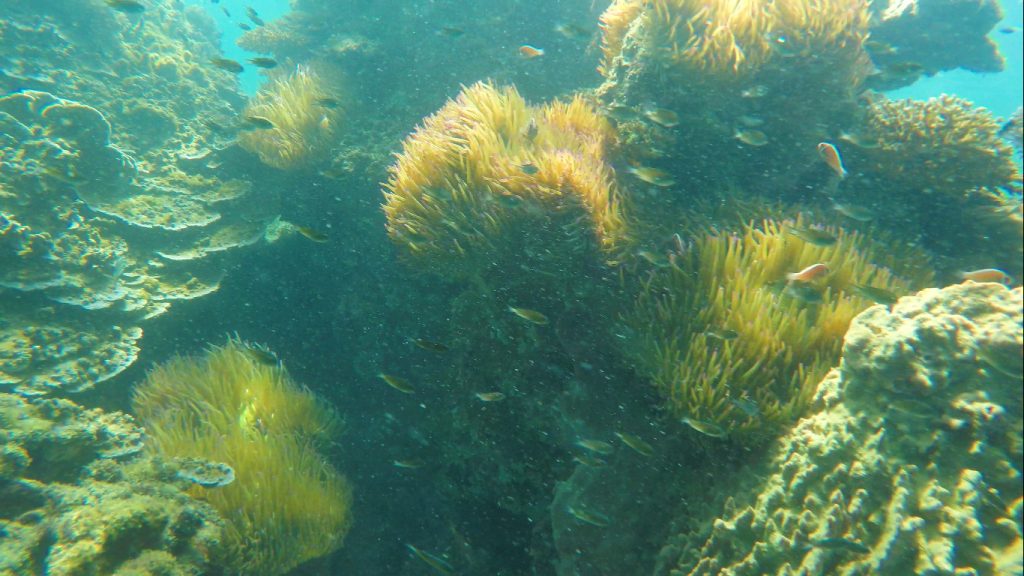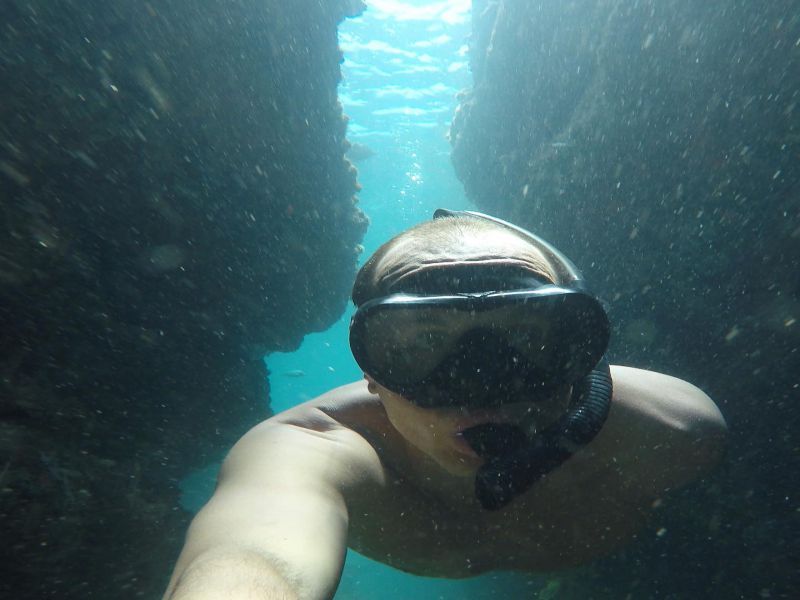 The photo above was taken in Phu Quoc Death Ravine (in updating documentaries about here) as we were diving along a coral-covered small lane.
Phu Quoc Shallow Reef (Click to see in-depth)
This is really home to Table coral reefs, suitable for those who are not good swimmers, right here you can enjoy a very shallow watery area of about only less than 1 meter. Thanks to the shallow watery terrain that Table corals here have been growing into Large reefs. You will almost definitely not be able to find out the presence of other types of the reef here.
But there are the presences of anemone-related entities like the photo above, they seem to be baby anemones but actually, they are Toadstool coral. Check out Phu Quoc Flower-shaped Coral Colony.
Phu Quoc U-Turn (Click to see in-depth) – Phu Quoc Island Guide – Top Snorkeling Spots in Phu Quoc Island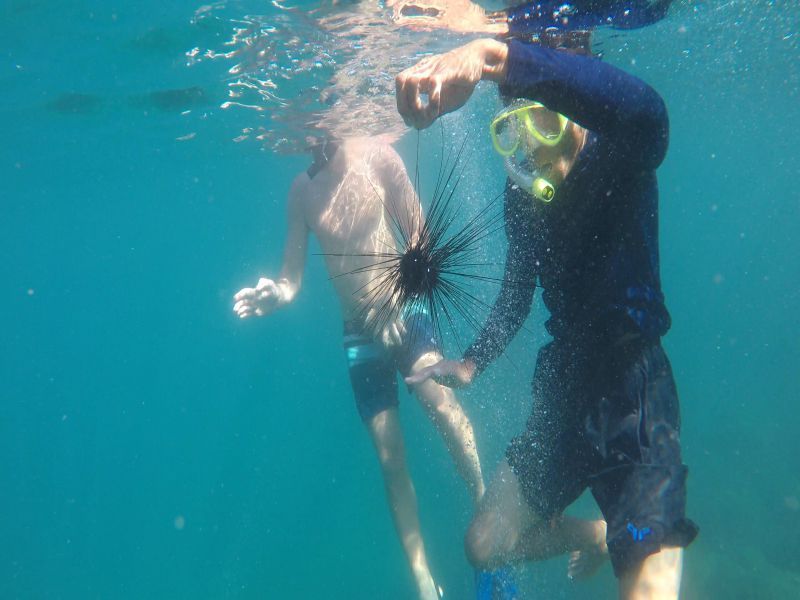 Phu Quoc U-Turn (Check out trips to Phu Quoc U-Turn) is another good choice for people who are keen on free-diving as well as snorkeling, visiting here you will immerse in a diverse world of corals and marine creatures including hard and soft coral and a large spot of anemone. You can try catching sea-urchins here with bared-hand.  Around the island or in the snorkeling area is a steep terrain then it has depths of 1 – 8 meters, the ideal condition for both snorkeling and free-diving.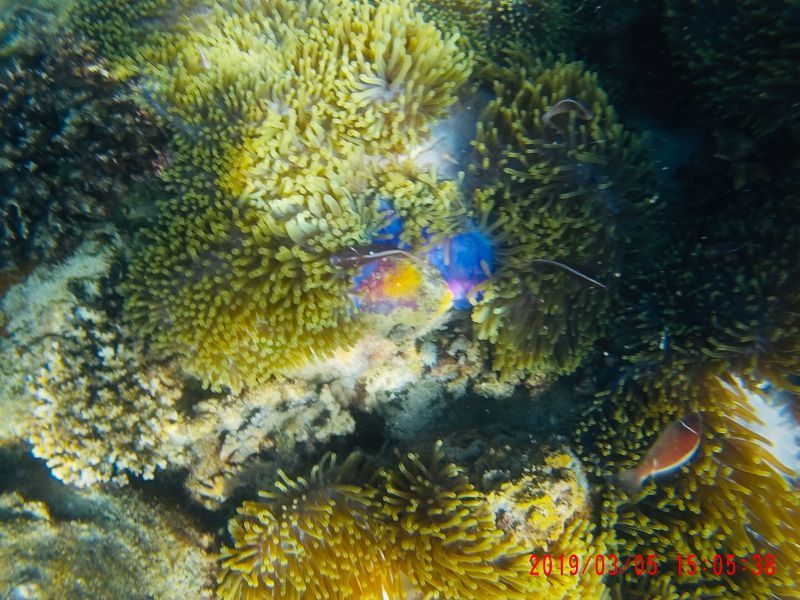 There are a lot of spots of anemone here, someones are quite large – around 5 – 6 square meters clownfishes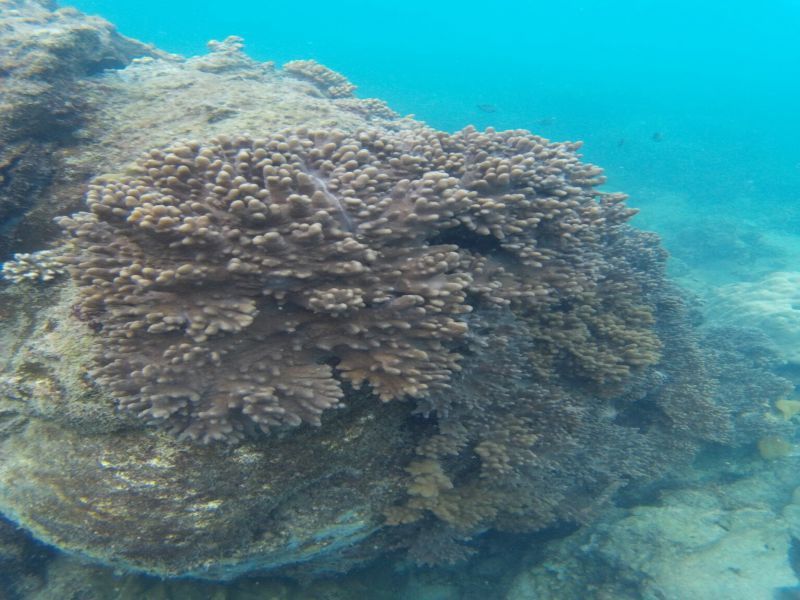 Coral-covered cliffs (photo above) and table coral growing on a Foliose Coral (photo below)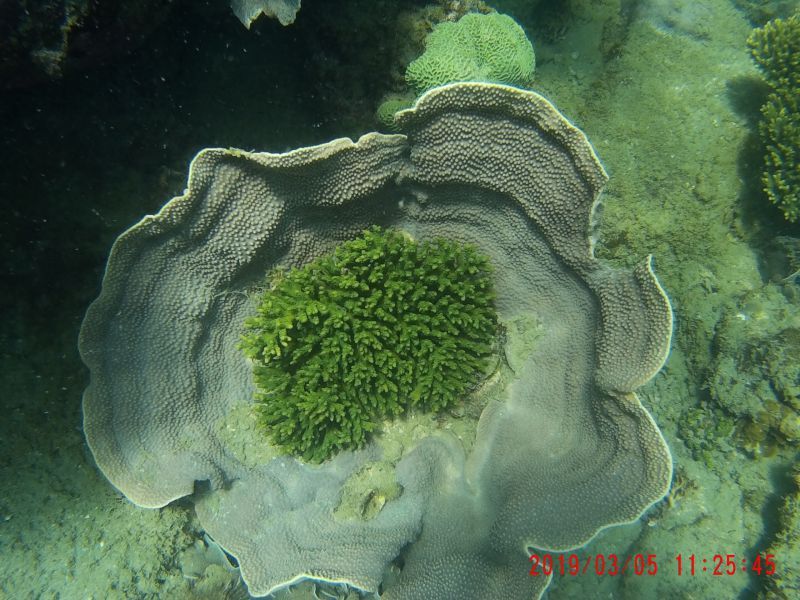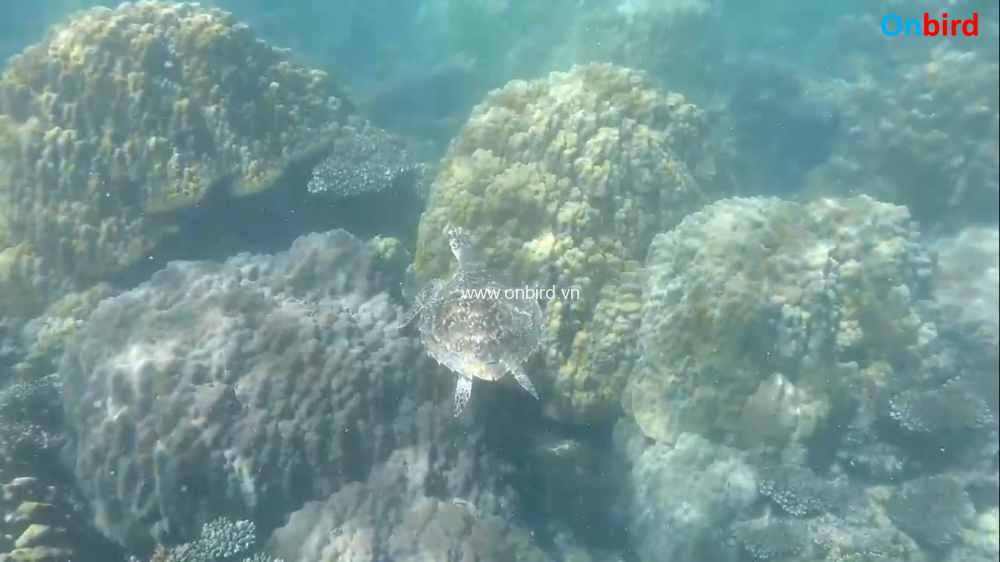 It would be very lucky if you run into Phu Quoc Turtle in snorkeling because now the appearance of Phu Quoc Turtle is increasingly decreasing.
The photos below are a giant clam that you will be able to see when proceeding snorkeling in Bom Island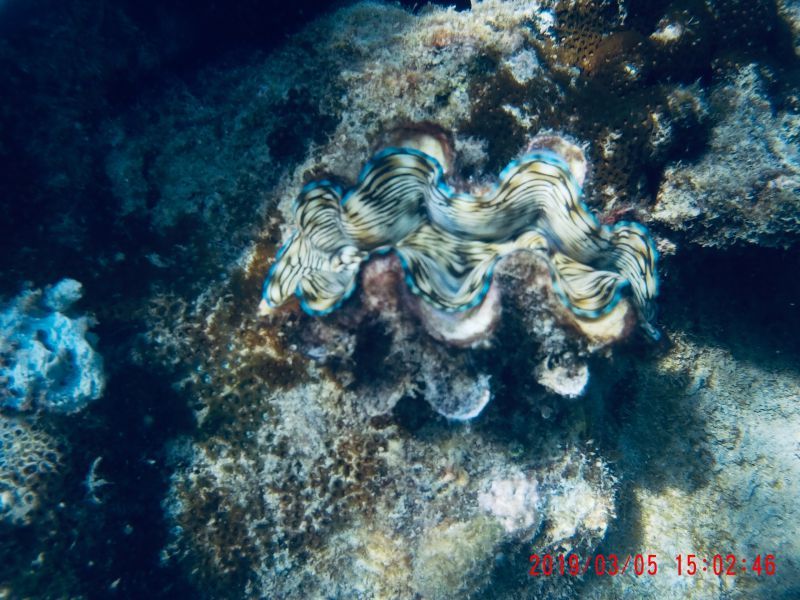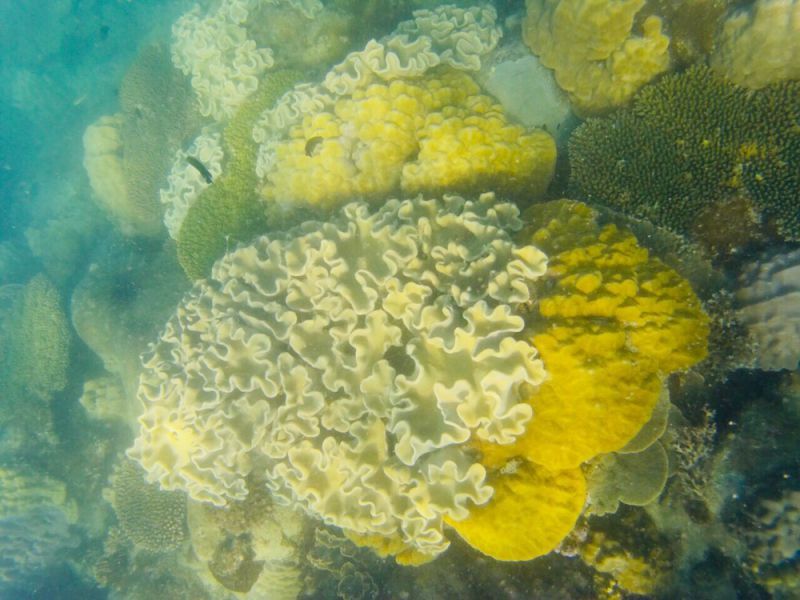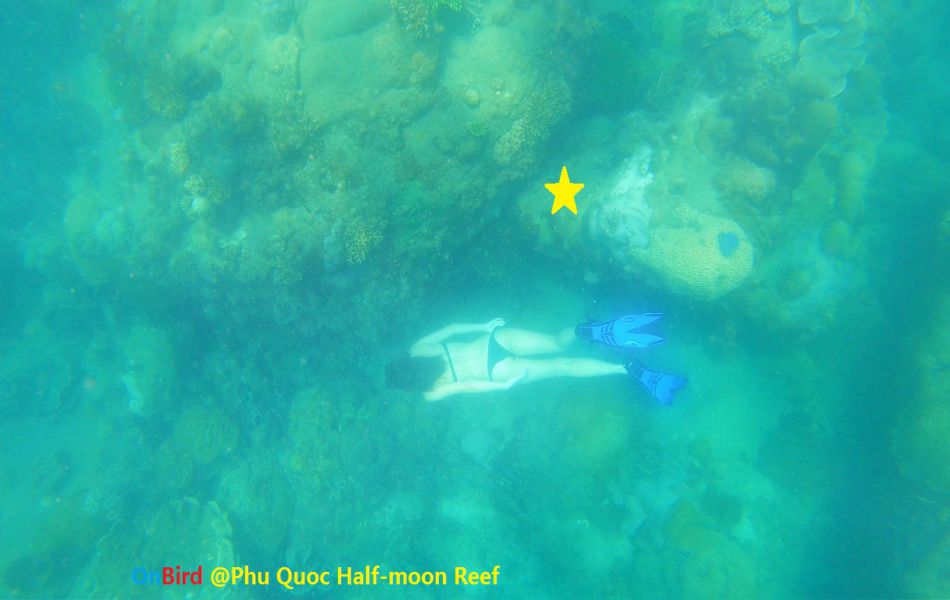 North Phu Quoc Snorkeling and Free-diving – Phu Quoc Island Guide
Turtle Island – Doi Moi Island (Click to see in-depth)
As you see below the island has a unique appearance, it is the very image of a deserted island in Robinson Crusoe. It's right, it is really tiny in size in comparison with other islands about Phu Quoc Island, what a humorous appearance, on the island is the presence of a small garden and a tiny sandy beach. About Turtle Island is thousands of square meters area of coral reefs and here is one of the most ideal places for diving tours.
Very sorry because we haven't had enough documentary of coral reefs here in detail with photos to show you. We will update you soon. But from our inspection, we have pointed out some things about coral reefs here in the photo below. We will in-depth update photos of coral reefs here as soon as possible.