One of the most common annoyances when joining snorkeling & diving is your diving mask keeps steaming up and fogging up which limit your underwater visibility. Due to the lower temperature in the water then the air in the diving mask tends to condense and stick to the surface of the mask. The fogging mask brings snorkelers and divers a lot uncomfortable things, regardless of how beautiful the marine life is, fogging mask prevents you from seeing details in the water.
Snorkelers and divers might loose underwater visibility which brings you under risks of touching unwanted things in the water: corals, rocks…While operating premium and soft-adventure snorkeling experiences in Phu Quoc Island, OnBird understands and know well hassles guests encounter if using a low-quality diving mask.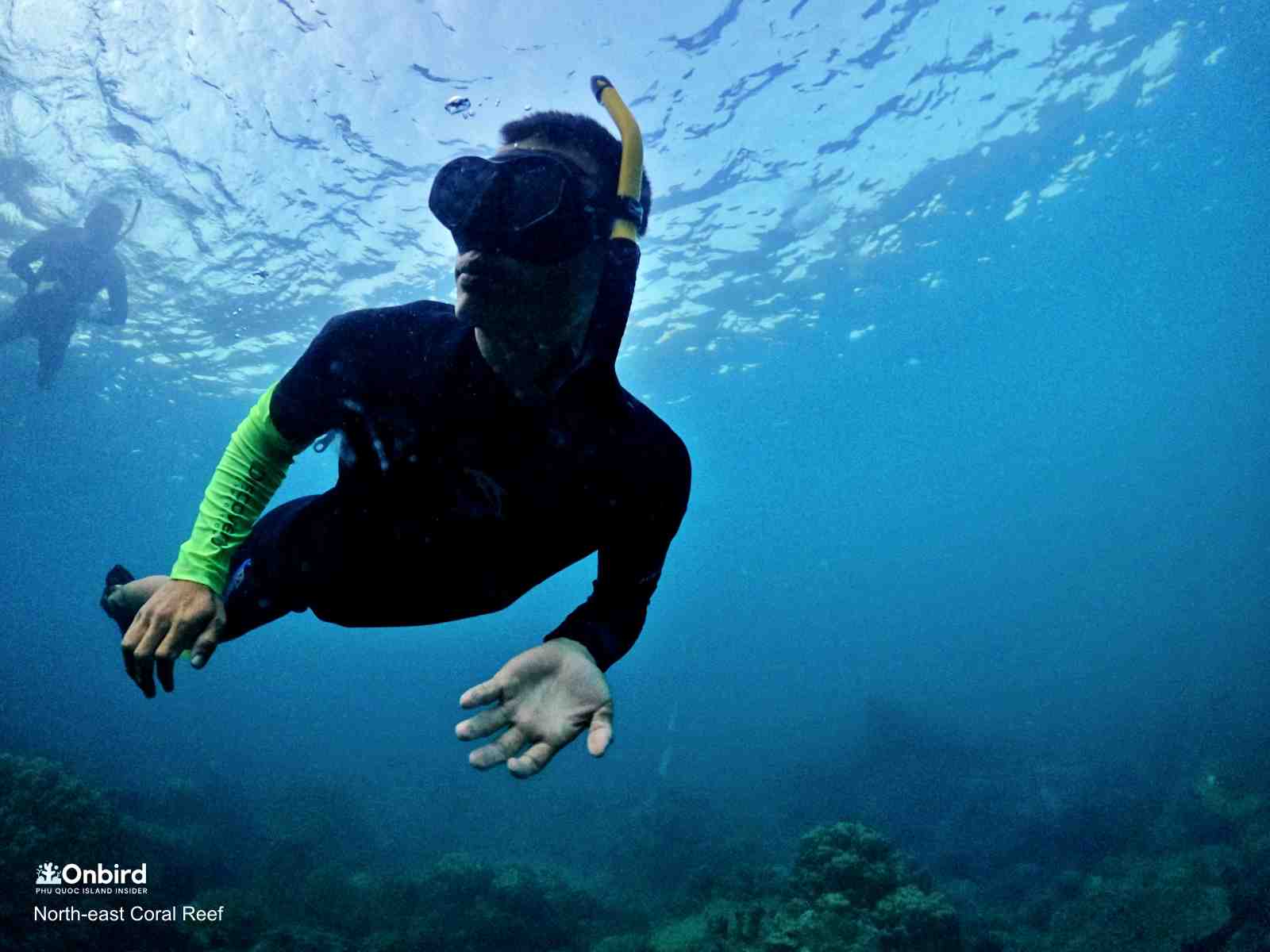 On top of that, the diving mask should have a soft silicone skirt and noise pocket which help to adhere to the face, prevent the water leaking into and especially when you do free-dive, skin-dive it is easy to equalize. Thereby the diving mask OnBird choose for our guests is very high-quality, undergone our test in real and meet our standards of anti-fog len, soft-silicone shirk.
Please visit our shop in Duong Dong, Phu Quoc Island, Vietnam for more consultancy.
Phu Quoc Diving & Snorkeling Equipment

Shop address:
https://goo.gl/maps/LrQ1Ee5y979ukLXR9

Whatsapp/ Call/ Zalo: (84) +84 36 375 9280
OnBird Phu Quoc is the authorized snorkeling & diving equipment supplier in Phu Quoc Island for top brands: IST Sports and GULL Japan. We provide high-quality snorkeling equipment, namely anti-fog masks, snorkels with stable mouthpieces for light breathing.
OnBird Phu Quoc is the only diving & snorkeling shop in
#PhuQuoc
where you can find high-quality
#diving
&
#snorkeling
equipment (anti-fog mask, snorkel, fins, wetsuit…) with effective advices from our professional operation team.