The fish keep the growth of the algae on coral reefs under control so that the reefs aren't smothered. By feeding fish their behaviour is modified so that they no longer graze on the harmful algae that need to be removed from the reef, the algae may become overgrown. A sad situation in Phu Quoc in particular is that many tours allow guests to feed fish for fun, for better understanding about sustainable travel, we list out some harmful reason of fish feeding:
FISH-FEEDING CAN LEAD TO ALGAE SMOTHERING THE CORAL
IT LEAVES NESTS VULNERABLE TO PREDATORS
FISH CAN ACTUALLY LEAD TO STARVATION
CROWN-OF-THORNS CAN GROW OUT OF CONTROL
IT DISRUPTS THE BALANCE OF THE ECOSYSTEM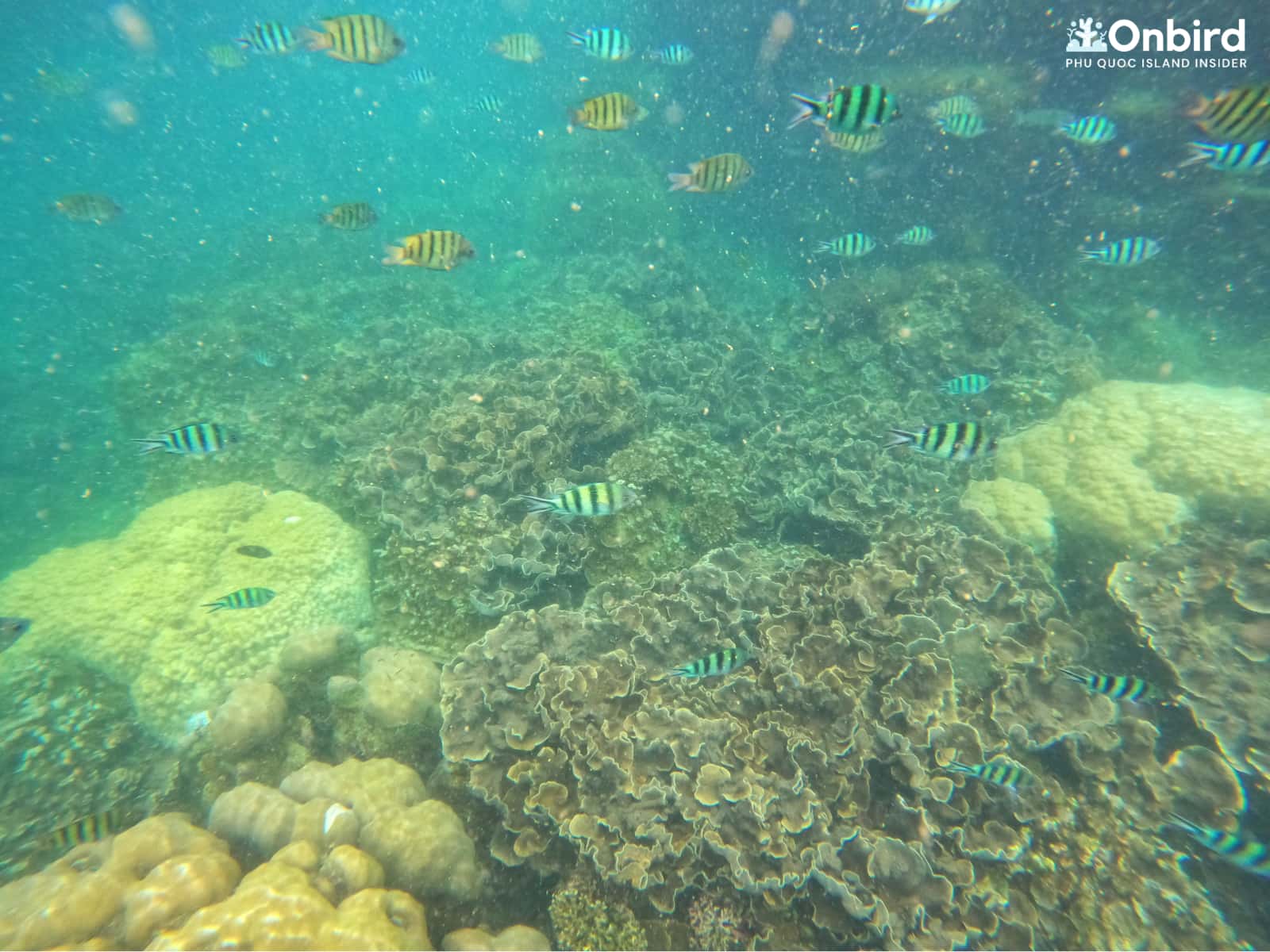 Tại một số rạn san hô Phú Quốc đang chứng kiến sự xâm lấn mạnh mẽ của các loài tảo, do vậy du khách cần trang bị thêm kiến thức thông tin du lịch bền vững hoặc ít nhất hạn chế tối đa mọi tác động tới môi trường biển. Trong các trải nghiệm lặn ngắm san hô bền vững mà OnBird tổ chức, hoạt động cho cá ăn hoàn toàn bị nghiêm cấm cho dù tác động ít hay nhiều.
keep the growth of the algae on coral reefs under control so that the reefs aren't smothered. By feeding fish their behaviour is modified so that they no longer graze on the harmful algae that need to be removed from the reef, the algae may become overgrown