Many guests asked us why are we so strict on safety management and guided snorkeling experiences, they feel not freedom in exploring the coral reefs while following or coming with an underwater guide? Let us clarify why underwater make your snorkeling experiences distinct and safe.
Many tour operators must have told you that their guide won't be in the water with guests because they need to stay on the boat to look and observe guests to keep your safety, this explanation seems to be reasonable but not. Being a professional & specialized snorkeling & diving licensed operator in Phu Quoc with high and strictly safety standards, OnBird Phu Quoc is the only operator that provides qualified underwater instructors to accompany & support guests in the water during snorkeling & diving time for the best experience as well as for safety reasons.
Like Scuba Diving, underwater instructor is a must for snorkeling in terms of premium experience.
1.

PROPER UNDERSTANDING ABOUT THE UNDERWATER TERRAIN OF THE CORAL REEFS
Don't become a disoriented snorkeler. The different between a professional & specialized snorkeling & diving operators with the other regular ones are the knowledges and understandings about the coral reefs including biodiversity, the distinct zones of the coral reefs and the changes in the water conditions (including water level, tidar level, tidar current, light intensity, underwater visibility) in whole year. 99% of snorkelers waste their time in exploring unmarkable spots at the coral reefs, risk their vacation on amatuer operators as well as waste their money on mediocre snorkeling tours that should have been better if they are provided reliable information about the coral reefs and the itinerary in accordance with the water conditions.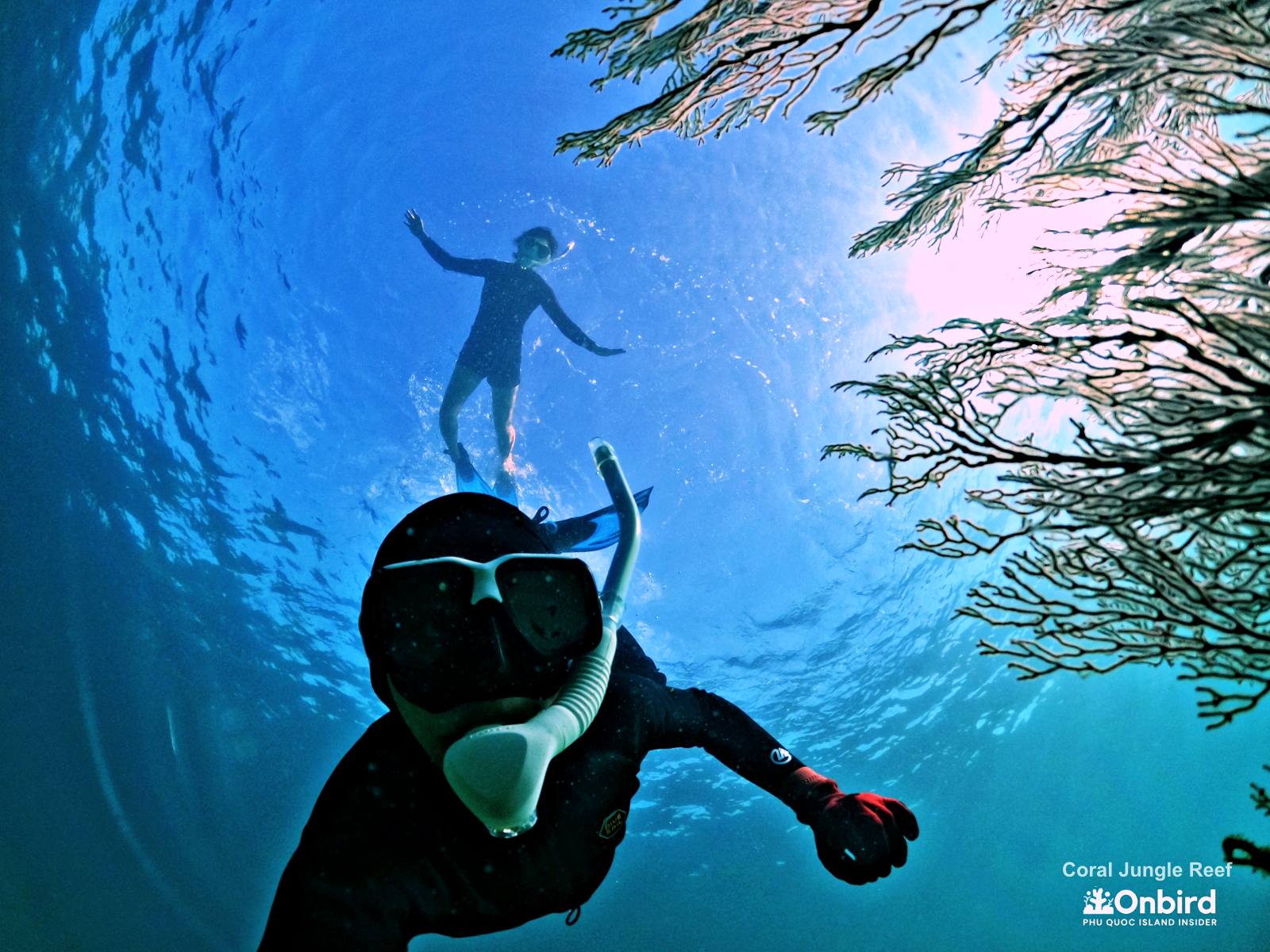 A professional operators who specialize in snorkeling & coral reefs who is capable of providing snorkelers with reliable inside information on coral reefs healthy status, water conditions (water level, tidar level, tidar current, light intensity, underwater visibility) in a particular timeframe and involved risks, thereby will be able to have a special way to train their underwater instructors to accompany guests in the water in a safe way to not get cut by corals, get stuck in the shallow beautiful coral spots, damage the coral by accident, spend efficient time to explore the reefs and especially manage to explore the reefs safely in unfavorable conditions. Onbird's underwater soldiers were highly-trained to know the coral reef like the back of their hand so that show guests the best spots, 
2.

EXPLORE THE CORE AREAS OF CORAL REEFS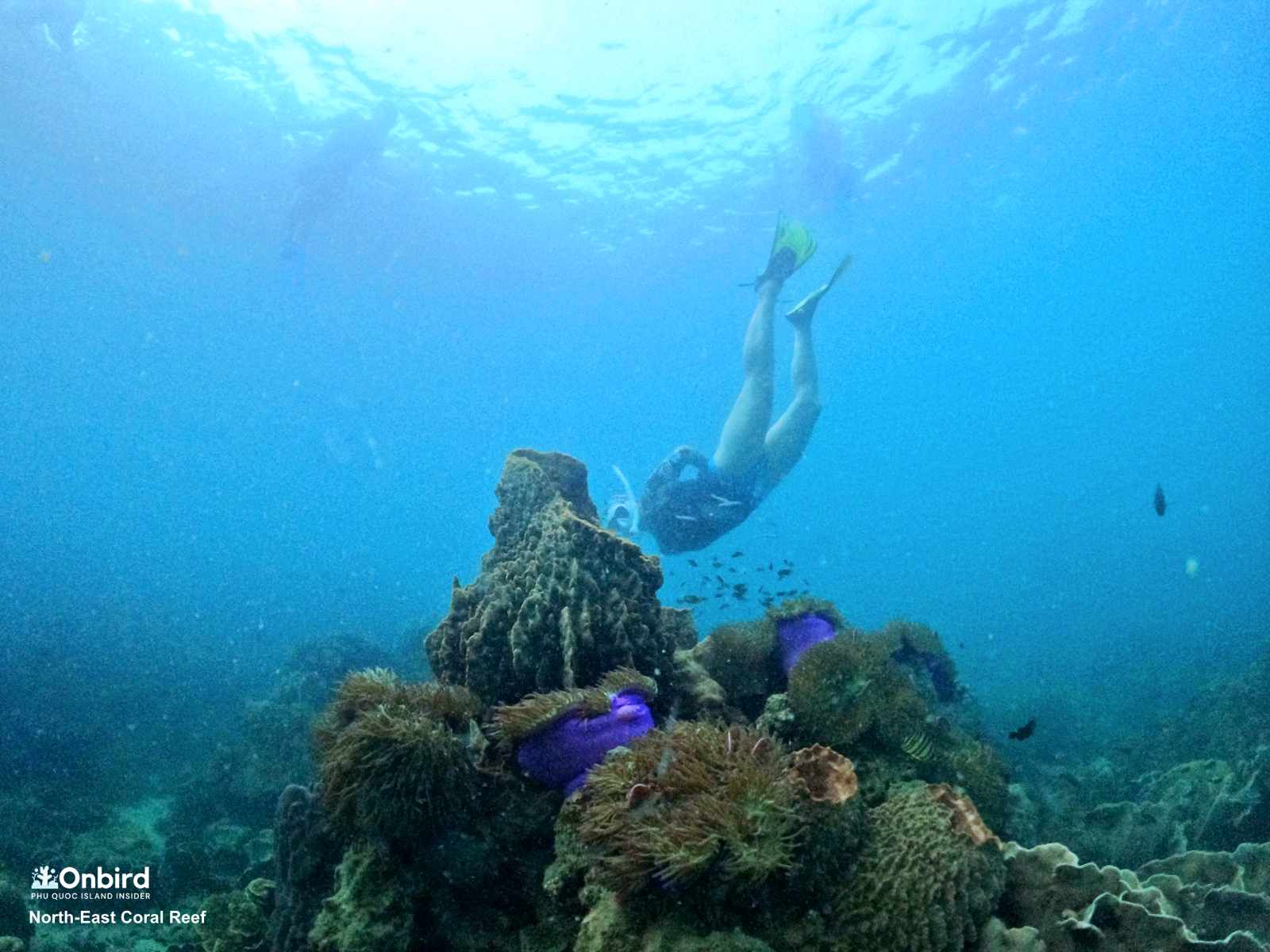 99% of snorkelers do not have chance to explore the core It is not just as simple as you think, the coral reefs are separated into distinct zones: core areas and outer areas as well as the back reef, reef crest, and fore-reef. Depending on the depths and water turbidity so corals grow into different colonies, with different densities. Core areas are the best spots which are usually hidden or limited to crowds due to many reasons such as: frequent changes of water conditions, difficult-access terrain (need to locate the exact locations of the corals), safety management. 
Most of snorkelers are exploring corals at the outer areas or regular spots to big-size group tours and coral health status are not really good as they are under impacts of massive tourism but they think it is all because they dont know about the existence of core spots or hidden spots that are truly worth exploring.
Only highly-trained underwater instructors are eligible to take and lead guests to explore those hidden and core coral spots, who know the spots well with the knowledge about coral species, water conditions.
3.

RISK ASSESSMENT and

EMERGENCY RESCUE
Don't underestimate the risk when joining sea activities in the open water, especially snorkeling and scuba diving. When exploring coral reefs, all the risks invloved in snorkeling & diving including safety equipment, healthy status, wave level, the strength of current (ocean and tidar current), tide level and the difficult of underwater terrain or dangerous or posionous marine creatures (human-poisionous jelly fish, sea snake, poisionous corals, shark…). For example, what should you need to know about jellyfish season in each water or Phu Quoc in particular when comming here and in the jellyfish season what should you prepare for a safe snorkeling and diving experience, in Phu Quoc sea there are also human-poisionous jeyllyfish such as foursquare box jellyfish:
"Box jellyfish, named for their body shape, have tentacles covered in biological booby traps known as nematocysts – tiny darts loaded with poison. People and animals unfortunate enough to be injected with this poison may experience paralysis, cardiac arrest, and even death"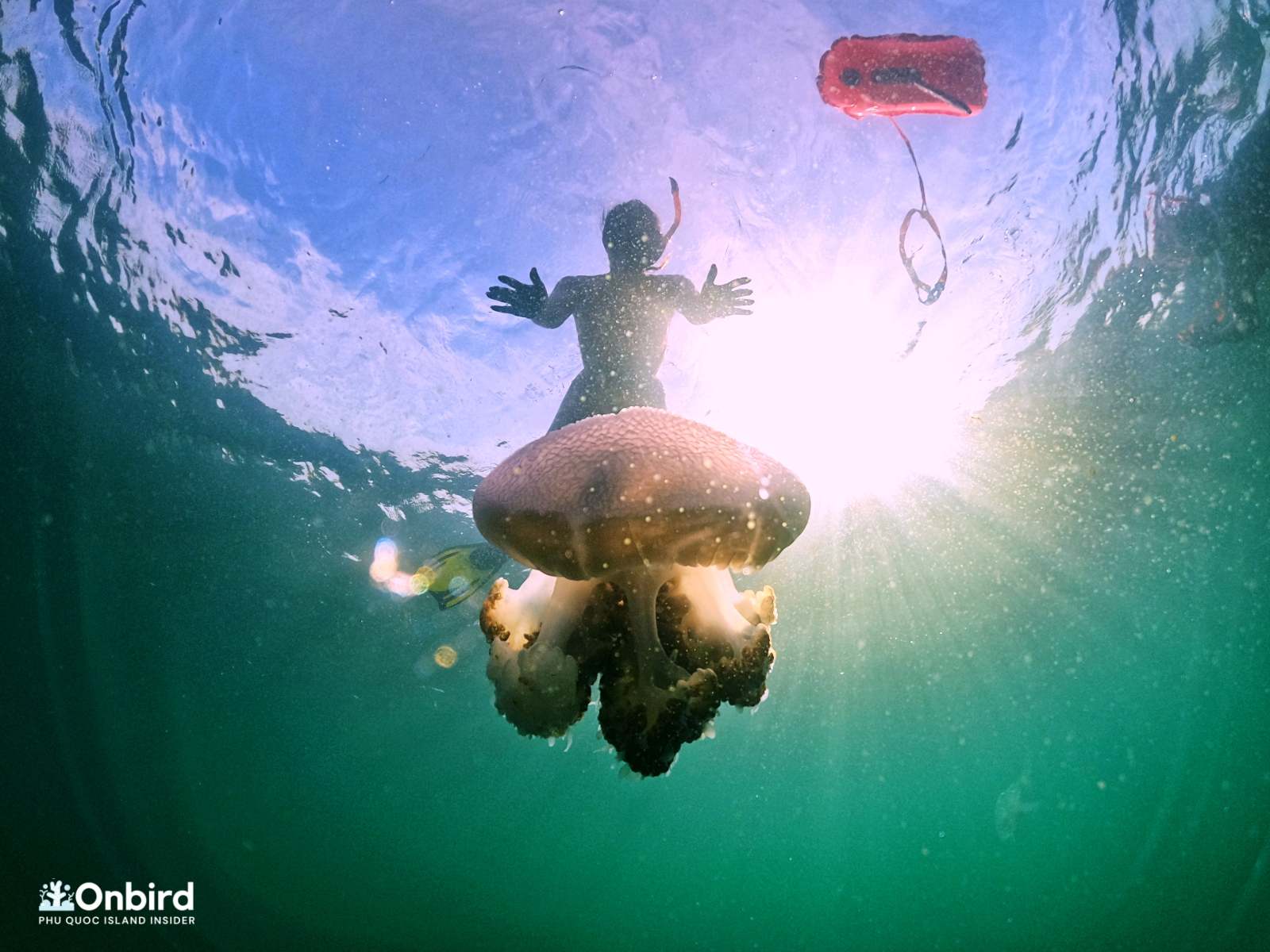 Or if you have once ran into a strong current in the open water you will understand how struggle it is and how panic it could come to you, especially your group is alone between the open water when the boat is afar without a reef-understanding underwater instructor staying beside to give timely instructions or supports. Or actually without a reef-understanding underwater instructor, you will be limited to discover the beautiful parts of the reefs as you are afraid of going far from the boat.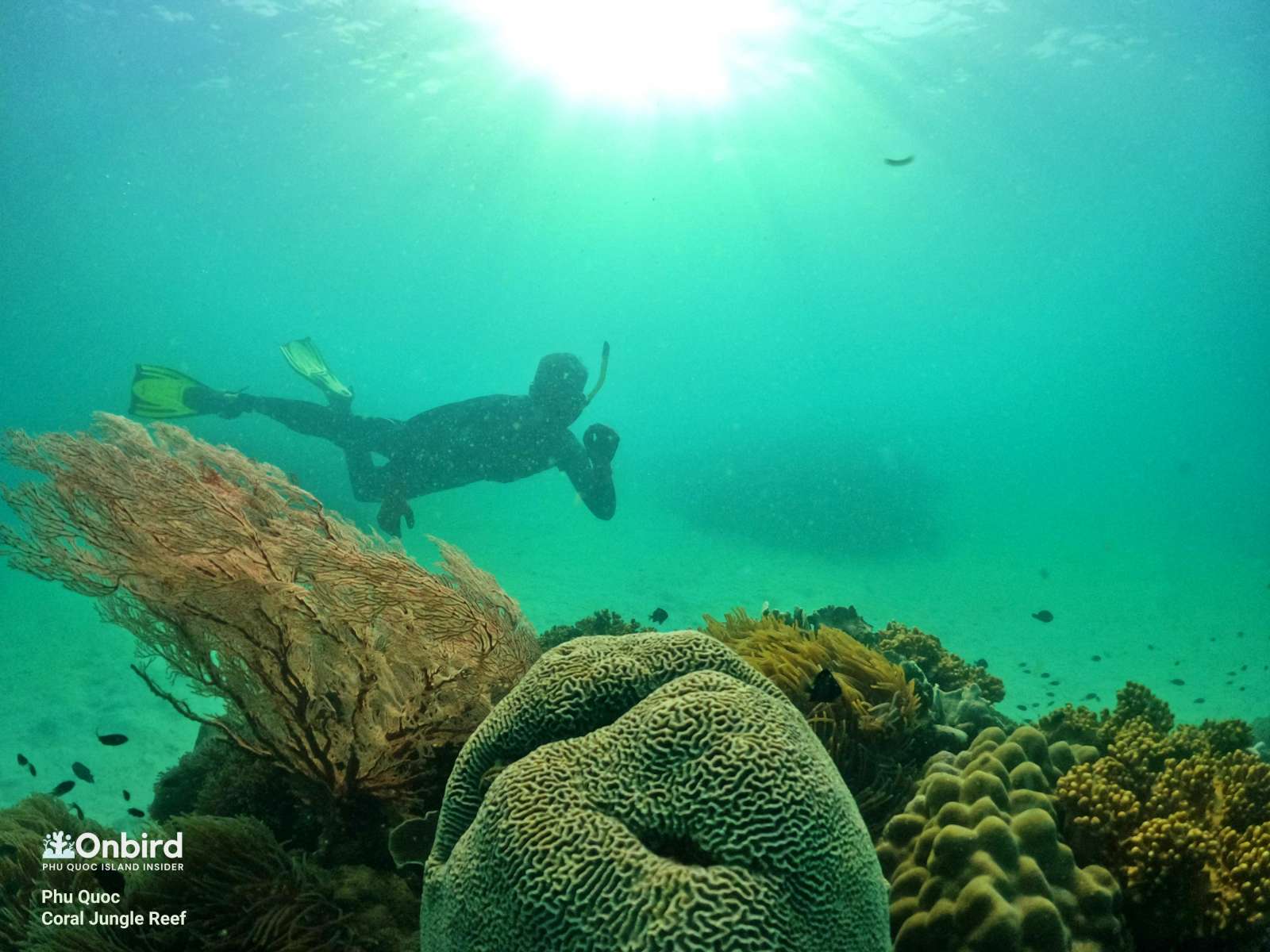 When you encounter arise trouble with your equipment between the open water without anyone is capable of giving timely support, it is risky.
4. A MUST FOR A SAFE AND AMAZING SNORKELING WITH KIDS
Do snorkeling by yourself with little kids is extremely risky, you dont know about the reef, dont know about dangerous threats awaiting your family and kids in the water water, kids are "young devil", they are hungry to explore the marine life, the world outside and underwater world are so fascinating and so beautiful for them, they "chase" everything without awarenessing of threats or the proper & safe way to discover the marine life. A highly-trained underwater instructor will give them safety in the water and even more real amazing things with hidden spots.