If you are into Phu Quoc's history, culture and nature, you should definitely visit the Coi Nguon Museum. This is one of the largest private collections in Vietnam. In Vietnamese, "Coi Nguon" means the root and by walking through the hallways visitors can learn a lot about how Phu Quoc is and used to be.  
Being the first and the only private museum in Phu Quoc, Origin Museum was built in 2009 and founded by Huynh Phuoc Nghe – a guy has a big love for Phu Quoc island and has a dream of proudly creating a space that includes valuable and special artifacts, documentary of Phu Quoc, culture, people, nature,…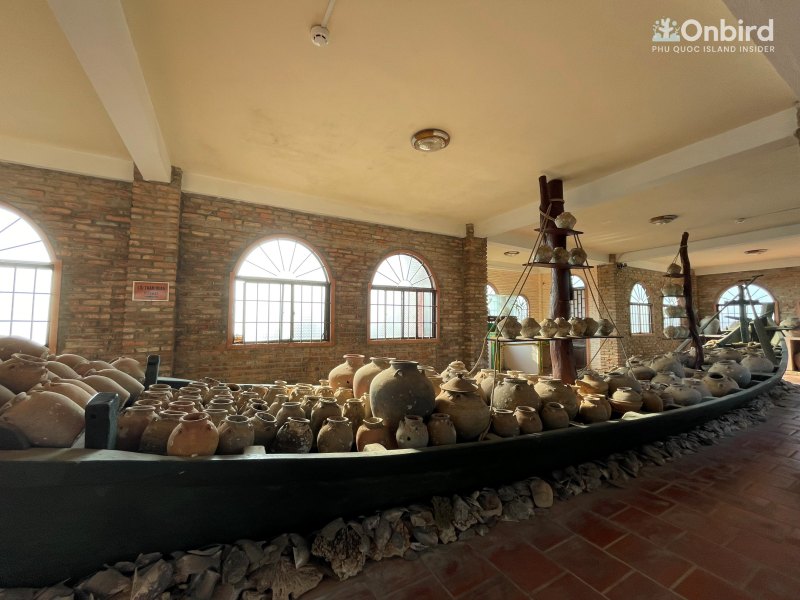 The five-storey private museum covering an area of over 1,000 square meters on a hill in Duong Dong Town on the western coast displays nearly 5,000 objects, including 3,000 antiques salvaged from sites or from sunken ships found around the island. 
Coi Nguon Museum was built with architecture style influenced by three cultures: Kinh, China, Khmer. Information, documentary and artifacts are divided into different floors:
1st floor: Information about Phu Quoc's geography, nature and different creatures.

2nd floor: History of formation, protection and development of Phu Quoc island.

3rd floor: Document about Phu Quoc's culture.

4th floor: A collection of antiquities recovered from the shipwreck on the east side of the island.

5th floor: Document about life of fishermen on Phu Quoc island.
All the artifacts were collected by Hue over a 15-year period before he established the museum in 2009.
With exhibits of Stone Age tools, a boat filled with barnacle-encrusted ceramics, shell-covered items of furniture, Vietnamese medicine and a small zone dedicated to the island prison, Coi Nguon museum is an oddball but exciting and informative introduction to Phu Quoc's history and culture.
Up to the present time, there are nearly 3000 artifacts displayed at Coi Nguon Museum, including many ancient artifacts that date back to the VII century BC; from the Tran, Le, Nguyen dynasties… Diversity of the artifacts at the museum help us have a broader view of the daily life and culture of mankind from prehistory times to ancient feudal dynasties. The artifacts are arranged by collections such as:
 Collection: ceramics, prehistory stones, fossil woods that dates back from Tran, Le, Nguyen dynasties and some kinds of ancient ceramics from Thailand, China.
 Collection: sea and forest of Phu Quoc: 20 artifacts of whale bones, sea cows; 90 kinds of snails and clams.
Collection: Phu Quoc handicraft, fish sauce production tools, fishing tools and traditional stilt house…
Collection: Document of the formation and development history of Phu Quoc Island translated into English and French, culture practices and especially the iconic animal of the pearl island: Phu Quoc Ridgeback dog.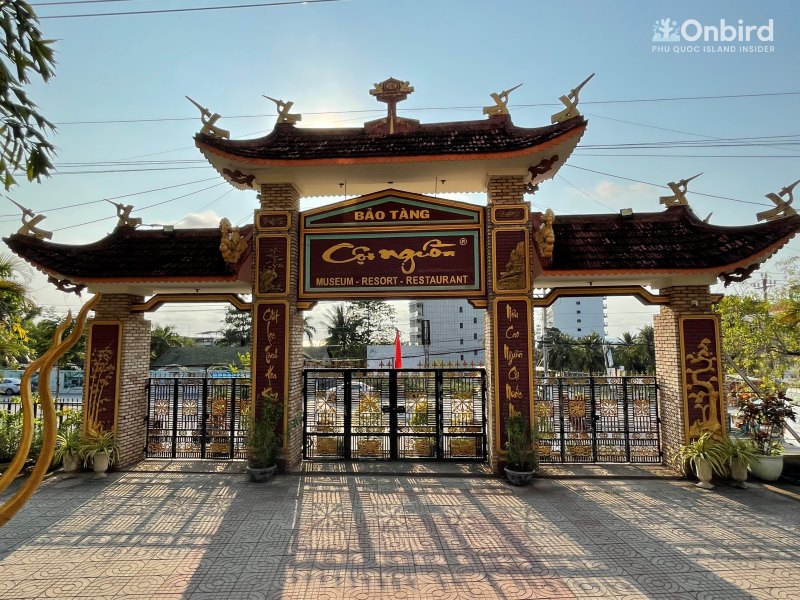 Coi Nguon Museum is located at 149 Tran Hung Dao Street, Quarter 7, Duong Dong Town, Phu Quoc Island, Kien Giang Province
Entrance ticket: 50,000 vnd/ person
Opening hours: from 8:00 to 17:00 daily