Phu Quoc is the biggest island in Vietnam, where it meets all the factors for developing tourism, such as: shimmering coral reefs, charming beaches, greening primitive jungle, world-class entertainment and various specialties. Thanks to these elements, Phu Quoc Island has become a phenomenon of tourism in Vietnam since the New Normal Period was set back.
But few-known that behind both those gorgeous and neglected scenery, there are a lot of hidden historical events. OnBird would like to share with you 5 few-known interesting historical things about Phu Quoc Island. 
1. Reclaiming History- From a chaotic land:
A number of Óc Eo Cultural Period's relics (V BCE) were excavated in Long Beach (Duong Dong Town) proving Phu Quoc is the long-term settlement. Until 1671, a group of Chinese who fled out of the Chinese Mainland because of the Ming Dynasty's collapse, led by a General named Mac Cuu took refuge in Sihanoukville (Cambodia nowadays). Koh Tral Island became a gathering place of the exiled Chinese community throughout Thailand Gulf. Then, its name was changed into Phu Quoc (Prosperity Land).
In 1714, Mac Cuu asked for merging his autonomous region [Ha Tien Township] to the Southern region of Dai Viet (Previous name of Vietnam during Medieval time) led to piracy around Phu Quoc Island being calmed down, Ha Tien Township was more and more prosperous. The exiled Vietnamese immigrated here year by year and became a majority ethnic group. 
Over 150 years ago, the French colony put a first step on Phu Quoc and recognized it officially as Vietnam's sovereignty. Then, they had processed building Can Cay Dua Prison to jail Communists or just those who had political opposition. Until Vietnam War time, this prison was continued to be used by the Republican Party and US Military Consultant.
In 1975, Khmer Rouge conducted an invasion on Tho Chu Island (an island belonging to the Phu Quoc Archipelago) and slaughtered over 500 Vietnamese. Since then until now, there has been no more chaos around Phu Quoc Island.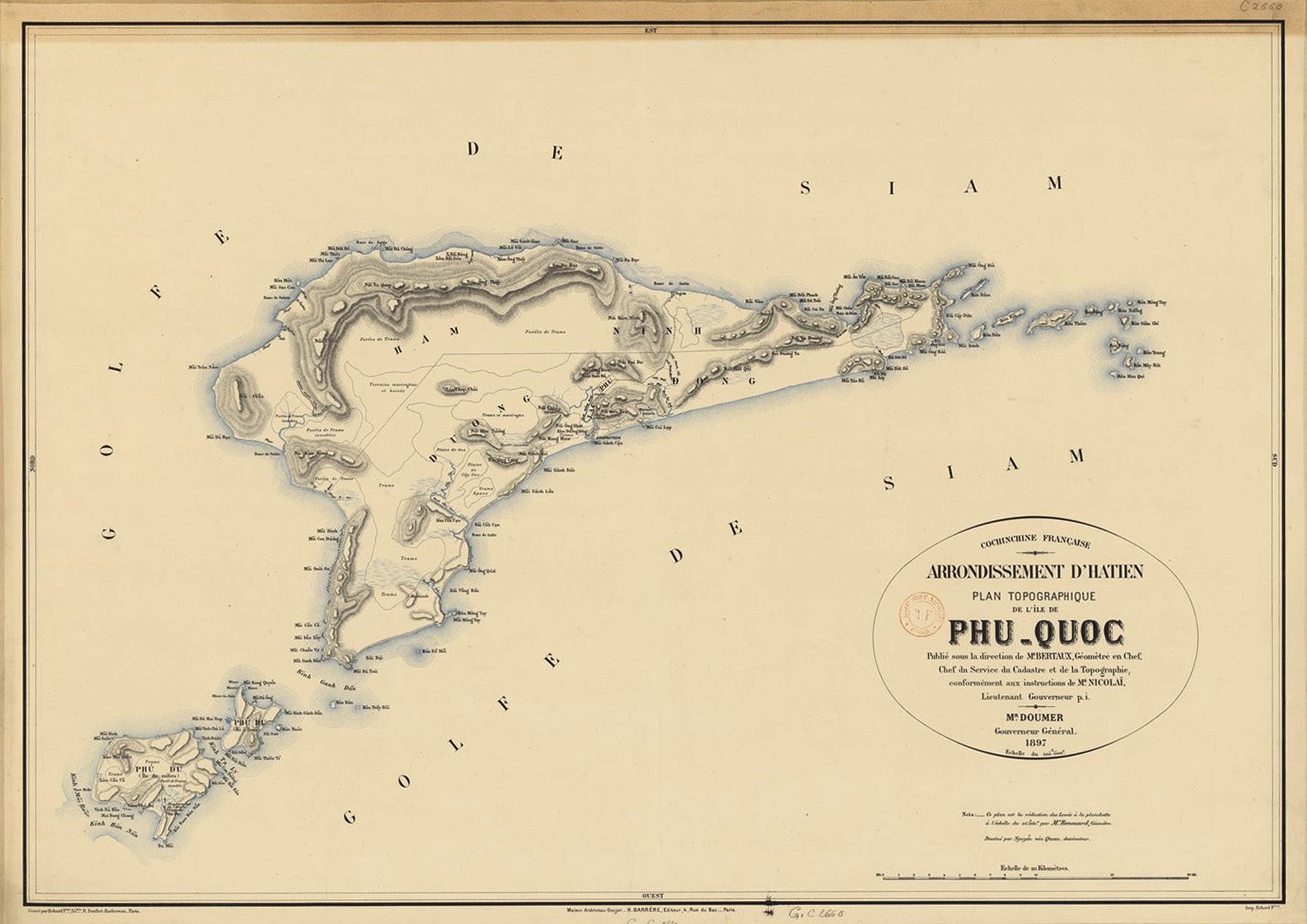 2. To the extremely rare product – the land of agarwood of Mekong Delta
When OnBird asked some young people in Phu Quoc , not many of them even knew about this specialty which still exists on this Island: Agarwood – A rare specialty which was just offered to the royal family in the ancient time.
In the French Colonial time, French called Phu Quoc as an Agarwood-land because of three following factors:
_Climate region: tropical oceanic region
_ Soil: Sandy volcanic soil
_ Exclusive Agarwood Species
Thanks to these factors, Phu Quoc Agarwood was considered rarer than the same kind in the Cochinchina region.
In 1992, there was a monk named Thich Giac Nhi who came to Phu Quoc for studying, volunteered to plant aquilaria crassna (a kind of wood for transforming into agarwood) experiment in his garden. After that, he returned to the continent to cultivate Agarwood successfully. Thanks to this event, a lot of businessmen started to hunt down this special wood on Phu Quoc.  
In 2019, some local people found a big agarwood forest after years without hearing about it. The local government has started projecting areas for growing this special wood aiming to boost Phu Quoc Agarwood brand name reviving again after 200 years of forgetting.
3. A homeland of Phu Quoc Ridgeback-a Holy Guardian of the king Gia Long
There are 4 noble breeds of Dog in Vietnam feudal time, including:  Bắc Hà Dog, H'mong Dog, Lai Dog and Phú Quốc Ridgeback. Among them, Phu Quoc Ridgeback is in the top 10 rarest Dogs around the world.
In the 1700s, there was a king who took refuge on Phu Quoc Island; he adopted 4 Phu Quoc Ridgebacks as hunting dogs. 
In former times, most of us assumed Phu Quoc ridgeback originated from Thailand ridgeback, some of others supposed they were brought to the Island by the French. However, there is no proof for these hypotheses. Afterward, zoologists and geneticists have evidence about indigenousness of Phu Quoc Ridgeback.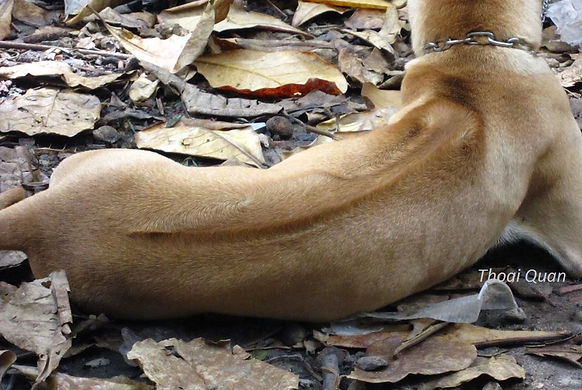 Phu Quoc Ridgeback lived along the Island's coastline and the Jungle before the exiled Chineses came here seeking a shelter. They were told to be good at hunting prey and so friendly with human kinds. Many stories anđ variants about Phu Quoc Ridgeback  used herbal leaves to cure victims of venomous reptiles; or being a volunteer to lead junglers that have been told in Phu Quoc until nowadays. 
On another hand, in playing a hunter role, Phu Quoc ridgeback shows their brilliant innate skills, such as: smartness, rampageousness, territorial defense,…That's the reason the King Gia Long picked the four crackest Phu Quoc Ridgebacks to be his four Holy Guardians.
4. Barrel of the Vietnamese fish sauce house remains 200 years of history with 100 years of brand theft.
Deluxe spicy for richers under French colonial time
According to the manuscripts studied by the French scholars, fish sauce was considered an important spice of the Annamites. Phu Quoc fish sauce is less popular than in the coastal provinces of Central Vietnam (Thanh Hoa – Quang Binh – Hue – Da Nang – Binh Thuan -…), but the savoriness is much more impressive. Phu Quoc leaking-fish sauce (the highest quality fish sauce types with rich protein percentage) under French Indochina was often used by landlords and senior Annam officials.
Throughout Vietnam, we can find fish sauce production facilities everywhere, but in terms of quality criteria, almost only Phu Quoc can meet all factors: The amount of protein in anchovies, the processing procedure, rigidity in the selection of salt sources,… this leads to its scarcity.
Today, thanks to modern technology, barrels of fish sauce which are housed on the island have been able to adapt with the increasing market demand, so the price is also a more reasonable aim to reach more users.
Counterfeiting and trademarks certification
Because of the popularity of savoriness, the Phu Quoc fish sauce brand is constantly being copyright stolen and counterfeited by neighboring countries (China, Thailand,…)
In 2006, Phu Quoc fish sauce was supported with geographical indication registration in Europe. 
In July 2013, the European Union (EU) recognized Phu Quoc fish sauce as the first Vietnamese product to achieve a geographical indication. Attending were Deputy Prime Minister Nguyen Cong Tan and Ambassador of the Republic of France.
5. Last but not least, Red Pepper – The Golden Spice of Volcanic Soil
The first red pepper seeds originated from Hainan Island (China) which was brought to Ha Tien town by Chinese fishermen under General Mac Cuu.
When the Chinese people of Hainan Island came here, Phu Quoc did not have the vast pepper farms as nowadays. Because the demand for using pepper as the main ingredient of Chinese cooking dishes is great, they brought their own pepper seed from Hainan Island to Phu Quoc Island to cultivate and serve within the family. Over time, pepper became a major source of agricultural economy on the island because of its special aroma that made merchants yearn for having this product to carry and trade everywhere.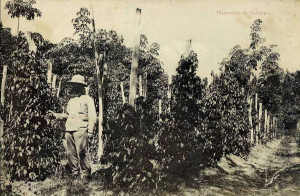 With 5 interesting things about the history of Phu Quoc that few people know above, OnBird is proud that Phu Quoc is not only a land of "beaches paradise", but a place that hides historical and cultural values, the stories create the evocative of a land that is extremely favored by Mother Nature.
Join OnBird to discover Phu Quoc through new journeys – little known here.