At 16h45' 23/12/2021, the turboprop aircraft King Air 350i Beechcraft which took 7 members of Mr.Roger James Hamilton's Family (UK)  from Nakhon Phanom, Thailand landing at  Phu Quoc International Airport in a big joy from all members of OnBird Phu Quoc. This was the very first European tourists coming to Phu Quoc (during the first pilot phase of Phu Quoc reopening program) with the travel purpose after two years of border closure due to COVID -19. (also during the pilot phase of Phú Quốc Sandbox.
1. THIS SPECIAL INAUGURAL PRIVATE JET TOOK THE FIRST ONBIRD'S LUXURY GUESTS TO PHÚ QUỐC AFTER 2 YEAR OF LOCKDOWN!
This King Air 350i Beechcraft  from Thailand made a mark for opening a new kind of transportation -a round-trip private jet service that OnBird is going to serve for businessmen, traders,…who want to come to both Phu Quoc and other destinations throughout Vietnam by extremely deluxe service. This was a special event for Vietnam Tourism in general and Phu Quoc in particular. The event held by OnBird Phu Quoc was also a remark of the very first private jet service organized by a Phu Quoc Island based tour operator in pilot phase (from Nov, 2021 to March, 2022) after temporarily stopped welcoming international tourists due to the pandemic.
2. GUEST'S PROFILE – MR. ROGER JAMES HAMILTON AND HIS FAMILY
Mr. Roger James Hamilton is a British businessman in the role of the CEO of Genius Group, a well-known company in the educational business realm (read more here wikipedia). Roger has two bloodlines: British from father and Hongkonger from mother. As a millionaire, using jet service is part of Mr. Roger's assignments.
Mr. Roger also has a younger brother's family living in Hanoi, during the Christmas family reunion, Mr. Roger contacted OnBird through www.phuquoc-sandbox.com (Phu Quoc Sandbox), a project that OnBird Phu Quoc nourished and operated from September 2021. Including website www.phuquoc-sandbox.com with more than 6,000 international users (visitors) after 3 months of construction and social networking sites
Mr.Roger's initial intention was to update all information about opening Phu Quoc tourism  aiming to respond to the call from the Vietnam government before arrival time a month (Noel and New Year 2022). 
He wanted to book a charter flight by private jet from Thailand to Phu Quoc Island and enjoyed a 12-day vacation here with the 7-day Covid -19 quarantine. A highlight in this vacation would be a Phu Quoc Soft – adventure Tours (a treasure tour which you can't miss on the largest island in Vietnam) and some other tourist destinations
3. A TIME WHEN WE CONSULTED AND DESIGNED A 12-DAY TRIP BY PRIVATE JET FOR HAMILTON'S FAMILY 
During 1 month (from 23rd/11 to 22nd/12/2021), OnBird's staffs efforted to find solutions and supports from our tourism partnerships in order to recommend flight plans and customs formalities for all ten passengers and the jet at Phu Quoc within 12 days for Mr. Roger's family to fit into the Government's policies and regulations. 
In order to organise this tour, we had to set up all plans that relate to it in a detailed way and ask for approval from Departure of Culture and Sports of Kiên Giang province, People's Committee of Kiên Giang Province, Vietnam National Administration of Tourism, Immigration Department. This was unprecedented for all work because the regulations and policies changed completely before and after  the Covid-19 Pandemic. The whole OnBird team just breathed a sigh of relief right before the flight 1 day when the officially approved travel plan was completed. 
4. THE HAMILTON FAMILY IN 12-DAY RELAXING AND DISCOVERING PHU QUOC OFFICIALLY FROM 23 DEC, 2021 TO 3 JAN, 2022
On the afternoon of December 23, 2021, the 7 members of Hamilton's family on a special plane landed at Phu Quoc international airport. After complying with the entry regulations applicable to international arrivals in the first phase of the pilot opening, the whole family of 7 people in turn stepped out of the international terminal gate in the joyful welcoming from the OnBird Phu Quoc team.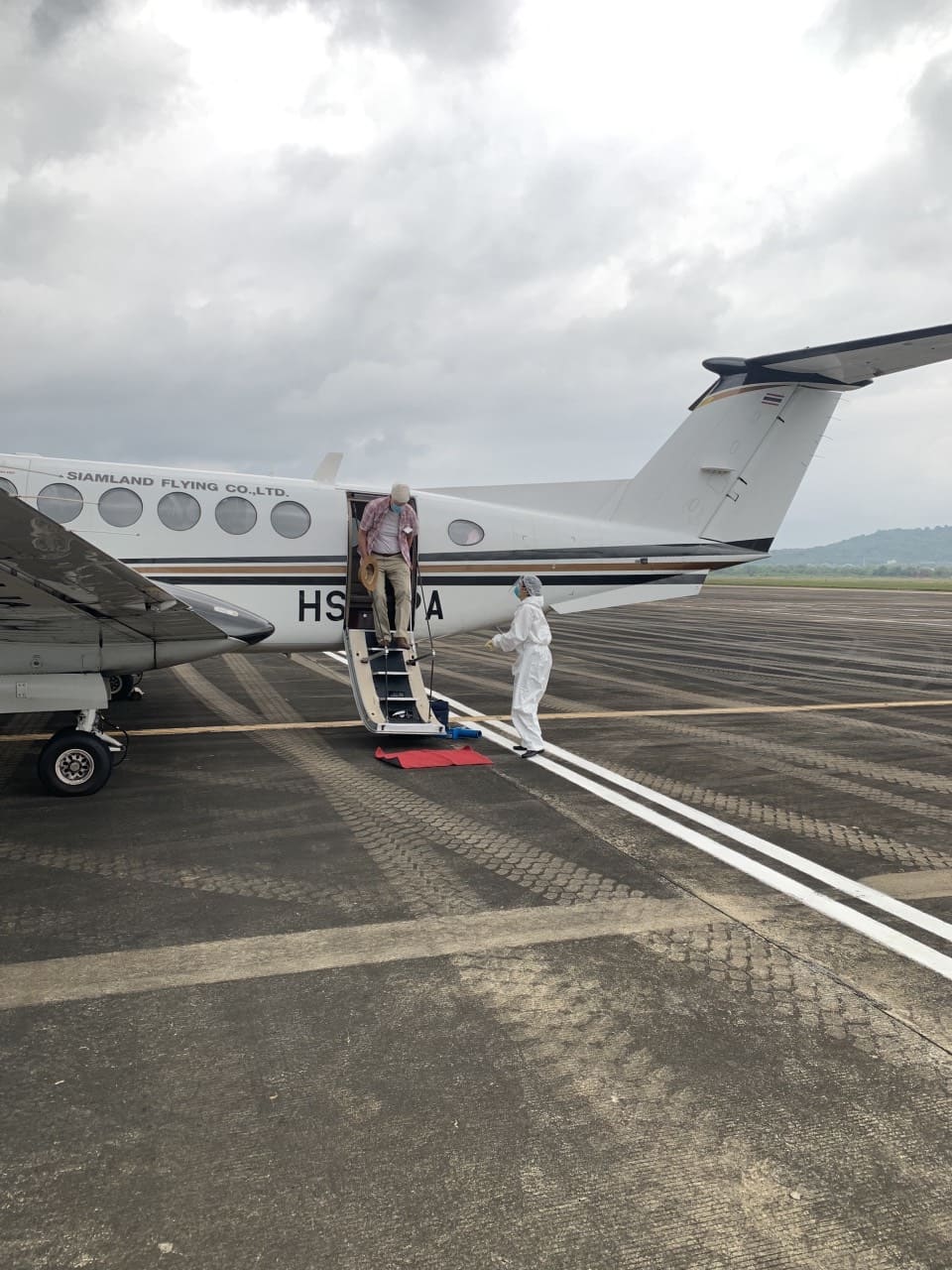 The family didn't know the our team and his brother's family set up a plan to amaze Roger and his family at the airport.
After taking souvenir photos at the airport, our guide took 7 guests to a 16C VIP car exclusively for families to go straight to Mövenpick Phu Quoc according to the Government's pandemic prevention regulations at that time applicable to international guests. .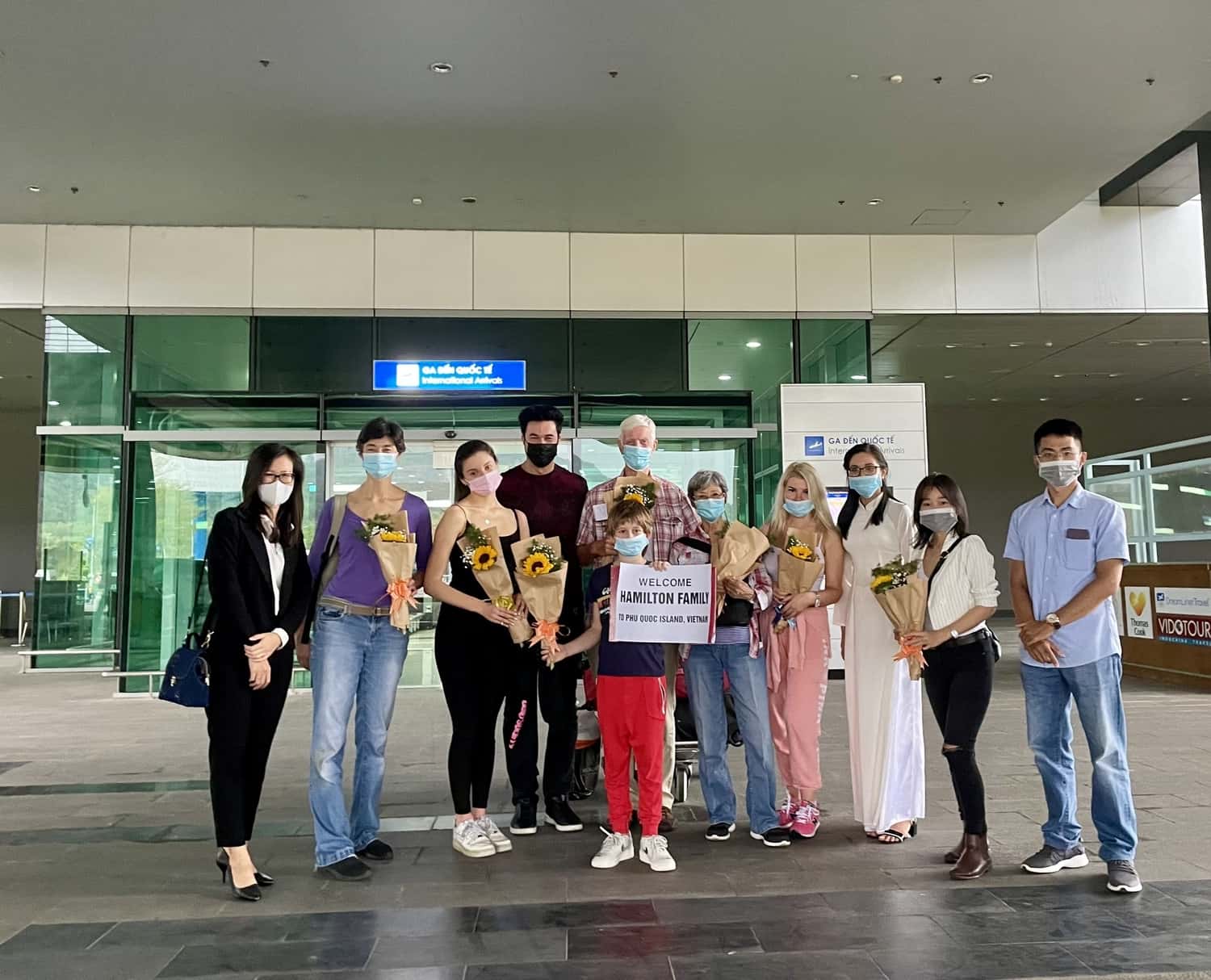 Surprisingly, on the way to the park, the whole group bursted out in joy when seeing their brother's family in the background. All 10 members were extremely happy after 2 years of lockdown.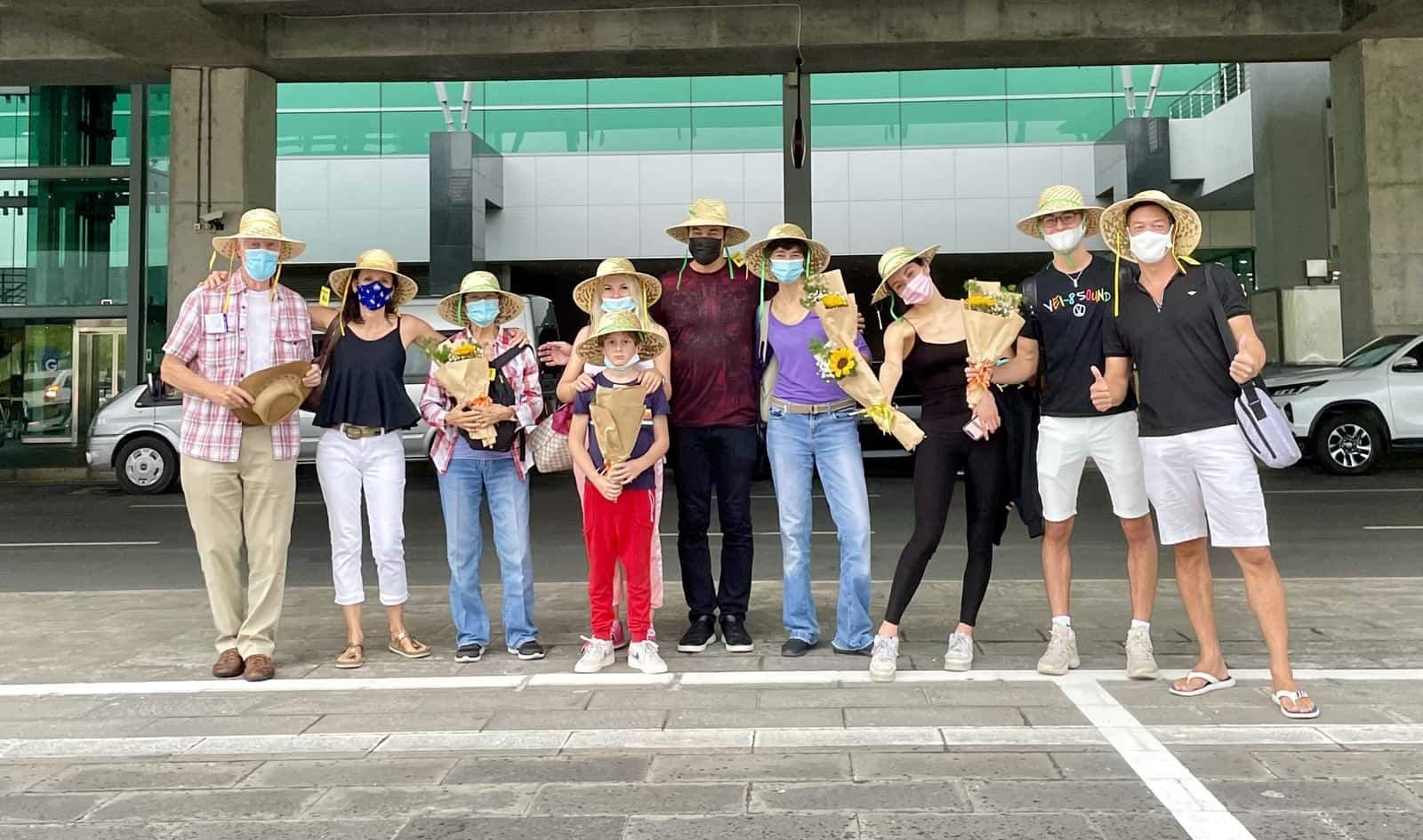 During this vacation, the whole family was satisfied by OnBird's recommendation to stay at the 5-star Mövenpick Waverly Phu Quoc resort, with professionalism and full support from the colleagues at Mövenpick Waverly Phu Quoc from the layout stage. Medical check, arranging the resort to be safely isolated with the preparation of separate staff to stay and work but  still ensuring high quality services at once. Hence, OnBird completely trusts to recommend to Mr. Roger's family.
Sharing from a member in Mr.Roger Family on Instagram after Christmas day in Hotel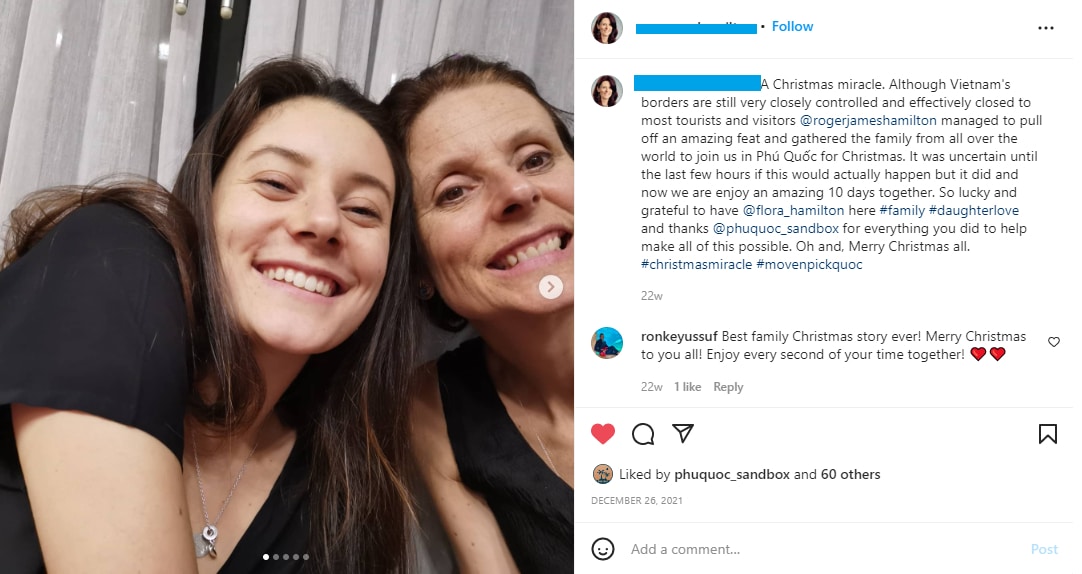 After 07 days staying and being joyful with crystal beach at Movenpick Resort, Mr.Roger could join other activities on the Island including: Visiting South-East of the Island and having an infatuated look in abundant coral reefs designed by OnBird as a private and unique snorkeling trip to discover the lively marine life in the An Thoi Archipelago by speedboat which totally avoided the crowds in order to guarantee privacy about COVID -19 disease prevention with a highlight is pre-selected location which is suitable for snorkeling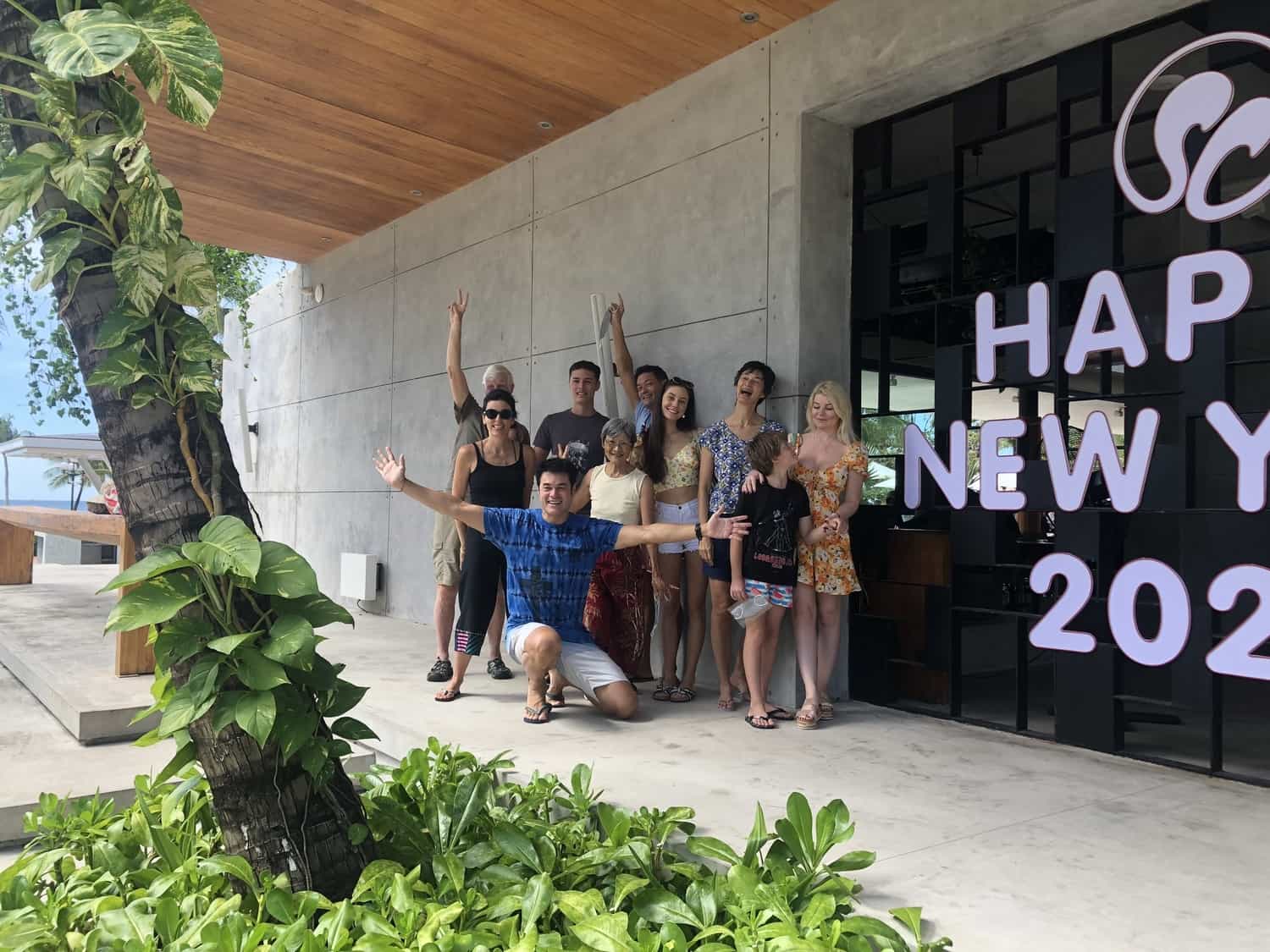 The trip was impeccable with totally private tour  service that Mr. Roger and his family promised surely back to Phu Quoc in the near future with a longer-day trip. They said that they were so happy for this family reunion and they didn't think that they would have joined so many exciting outdoor-activities.
Some scenes capture the interesting moments of Mr. Roger's family during snorkeling trip in Phu Quoc Island, Vietnam
Please follow more information about Phu Quoc round trip private jet service
The jet taking Mr.Roger James Hamilton's Family is King Air 350i of Beechcraft manufacturer- a turboprop plane with 8 seats just enough for 7 members demand. OnBird provides the small-sized  private jet service  from 6 to 19 seats fully adapting  demands of guests with special direct flights.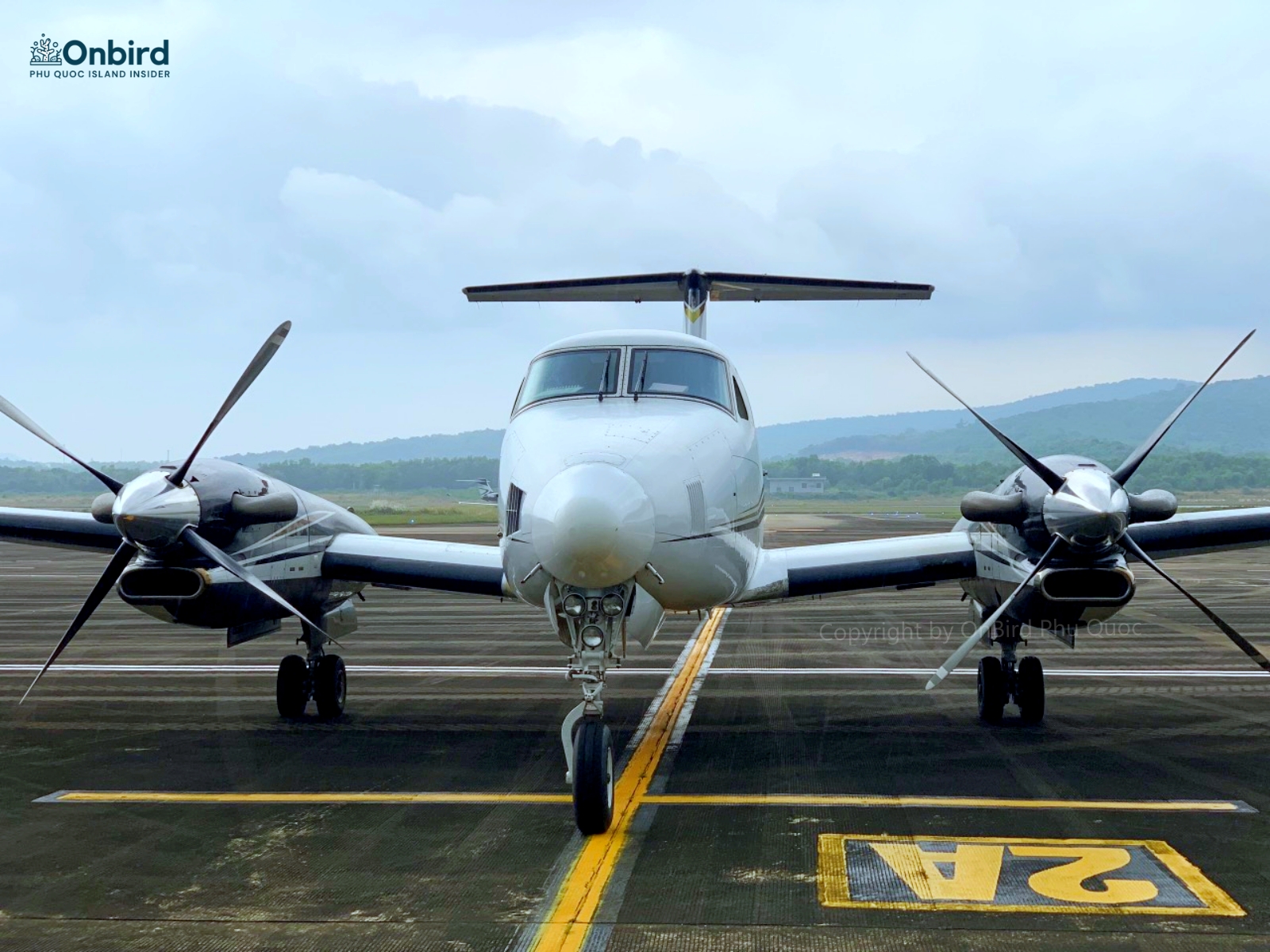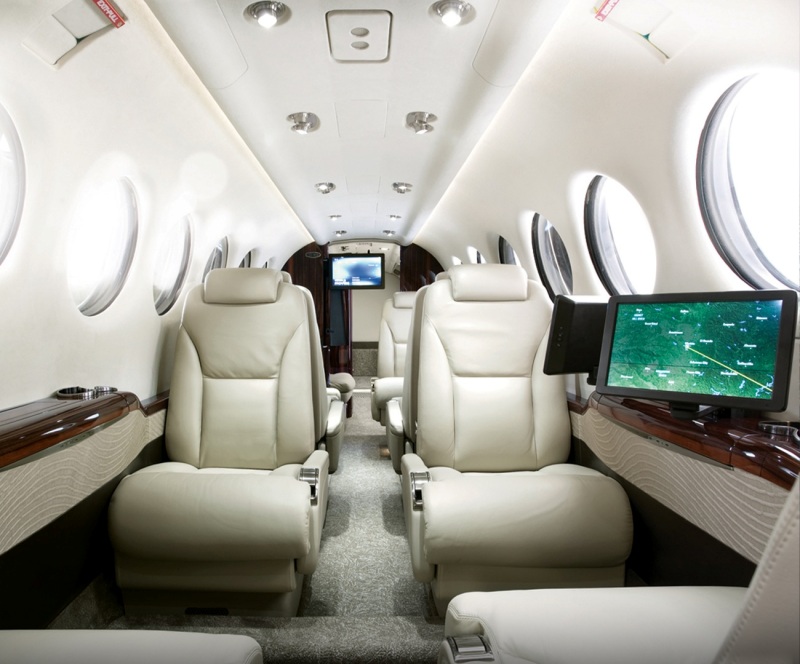 Please read more sharing experience of previous  guests with OnBird Phu Quoc's travel service here