Phu Quoc Island is famous for the jade water, in which you could take beautiful footage or fascinating diving & free-diving moments. Not only on a scuba diving trip but on a snorkeling trip you can also capture fascinating moments of diving & free-diving.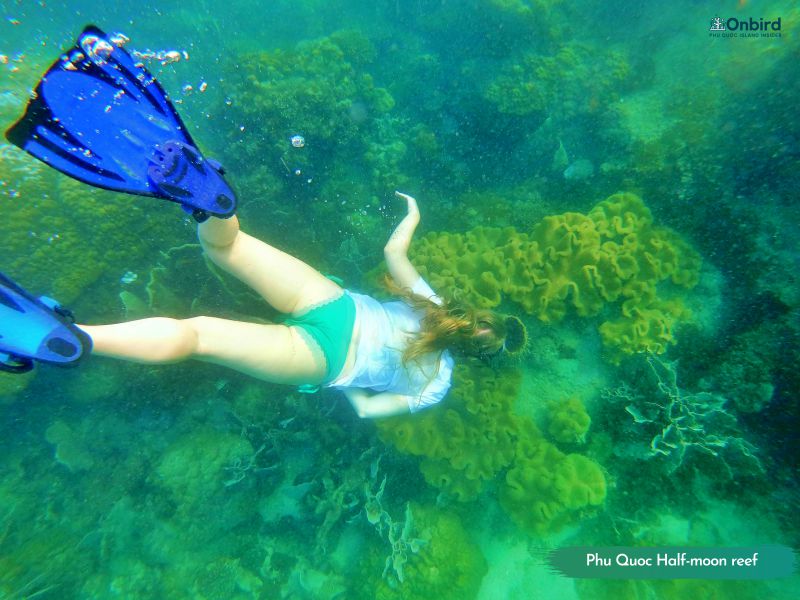 With the depths ranges from 3 – 10 meters at coral reefs such as Half-moon Reef, U-Turn, Four-sea reef, you could easily do and try free-diving, the combination of the jade water and sunlight is definitely ideal condition for "your exploration" of Phu Quoc sea.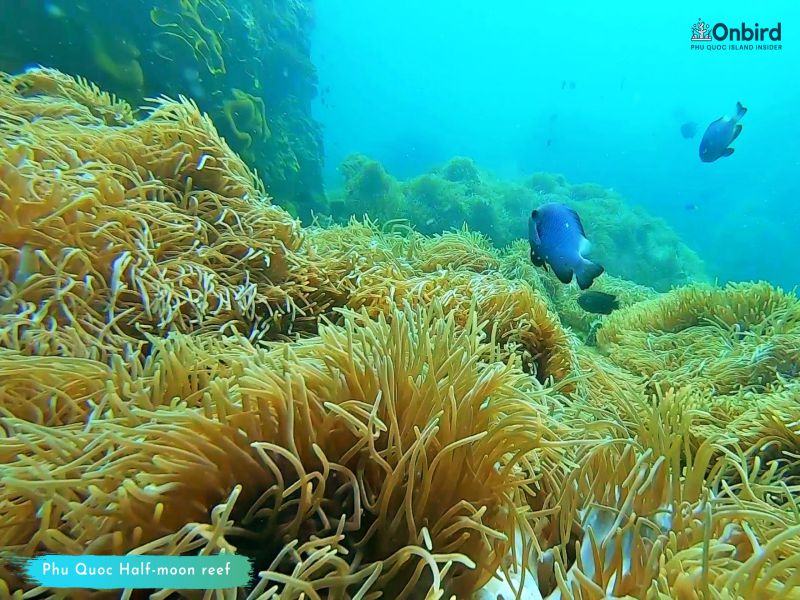 On snorkeling to Half-moon reef, U-Turn an ideal place where you could find large golden Anemone clusters or huge Stony Corals or Soft coral-covered cliffs, grounds at the depth of 4 – 6m then the ability of Free-diving will absolutely enrich your experience. With the ability to free-diving, you will gain amazing feelings, experience even more than those on scuba diving in Phu Quoc, as the average depth for scuba diving tours in Phu Quoc are only from 5 – 8 m. Sometimes we do snorkeling and free-diving right besides scuba divers at the same depths at Half-moon Reef and U-Turn or in North Phu Quoc.
The feeling of diving into the water and find the distinction of coral from the look from the surface will have you feeling as if finding out a kind of treasure from the sea. Diving along with huge Stony Corals and Coral Cliffs, Coral Canyon to have a close sight of coral polys, feeling slight move of coral with the current, explore coral reefs and enjoy a snorkeling & free-diving tour in that way won't waste you anything.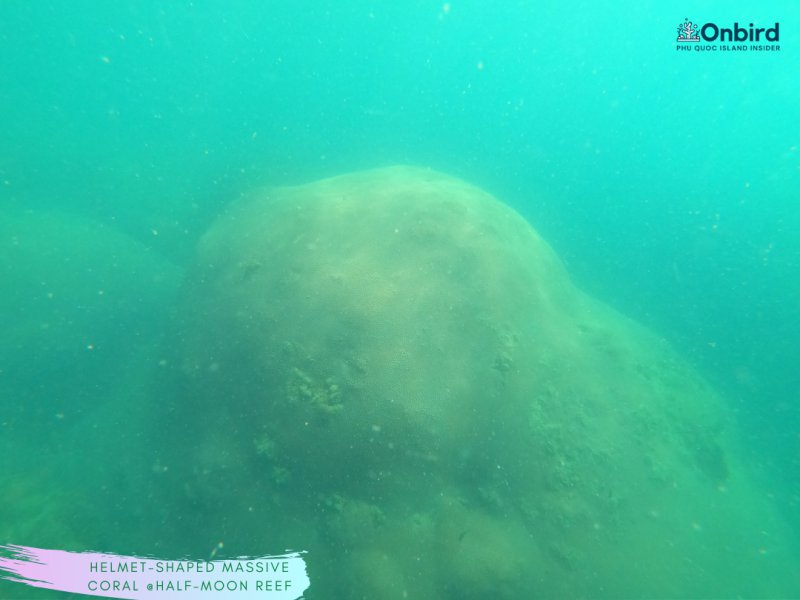 The depth that a snorkeler could reach in Phu Quoc sea is about 10 m or 12 m in maximum with good free-dive skill. Read more about Phu Quoc Top snorkeling & diving sites