There is no better spot than Phu Quoc InterContinental INK 360 to watch all the different colours of the sunset as day turns to night. And certainly, no better place to watch it with a cocktail in hand…
Purveyors of fine Cocktails, Vibes and Views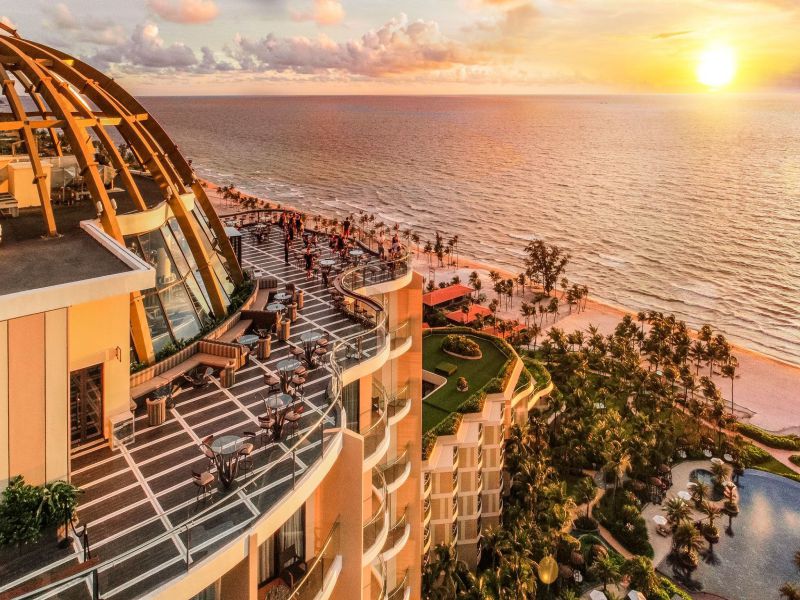 Redefining the sky bar experience, INK 360 offers not only splendid panorama but the finest mixology in Phu Quoc.
Located at Level 19 – InterContinental Phu Quoc Long Beach Resort, INK 360 is designed & inspired from the mysteries of the deep sea, while its beverage concept combines traditional flavours, styles and textures, and re-imagines them in a series of contemporary, unique cocktails.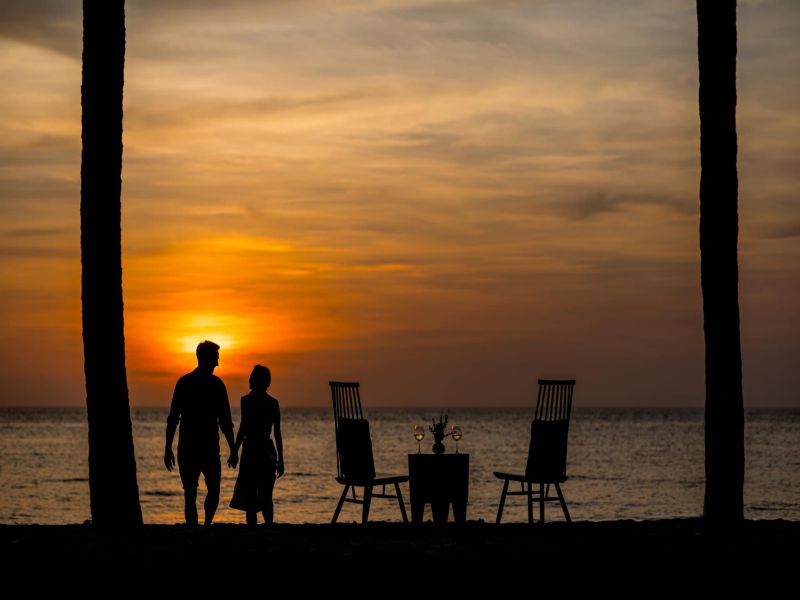 THE SPECTACULAR VIEW
As the highest sky bar on the island, overlooking the azure ocean, visitors to Phu Quoc Intercontinental INK 360 will enjoy some of the most dramatic sunset views on the island. Sit back with a cocktail in hand, free your mind, and be mesmerized each day as the sun disappears over an endless ocean horizon.
The inside bar area is a quirky design with amazing attention to detail, outside you have a huge terrace area with comfortable seating and an amazing place to view the sunset in the evening.
THE MIXOLOGIST
Exuding glamour and style, the iconic INK 360 is designed by Ashley Sutton and boasts unparalleled panoramic views of the sparkling ocean from the 19th floor, where guests can sip on a signature cocktail while enjoying a magnificent sunset.
Phu Quoc Intercontinental INK 360's mixologist is a master of his craft and has conceived a delightful range of the finest drinks that will surprise and delight the connoisseurs. This avant-garde bar is perfect for a welcome toast or celebratory drinks, and every event promises to be truly spectacular.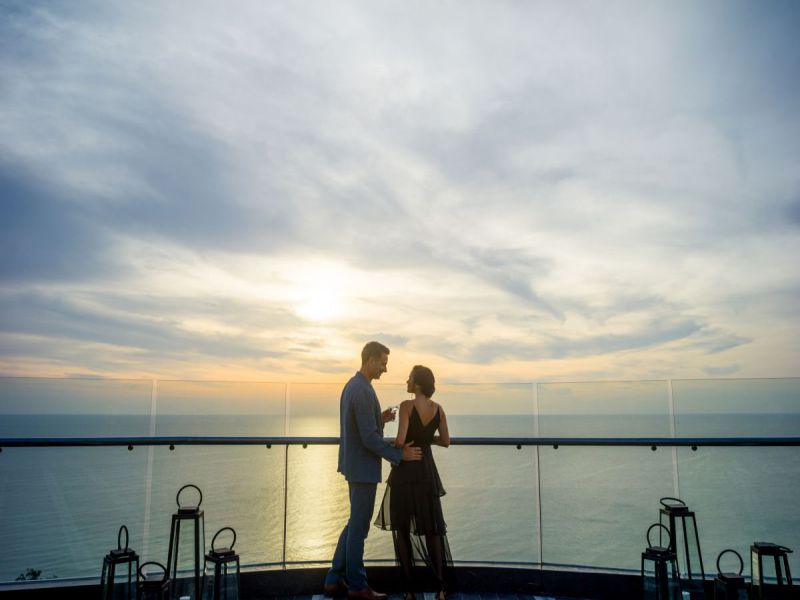 \OPENING HOURS
INK 360 is now open from Thursday to Sunday, 5.00 pm to 10.00 pm.
For Phu Quoc Intercontinental Hotel's guests can come here for free, but outside the guest's need to buy a ticket.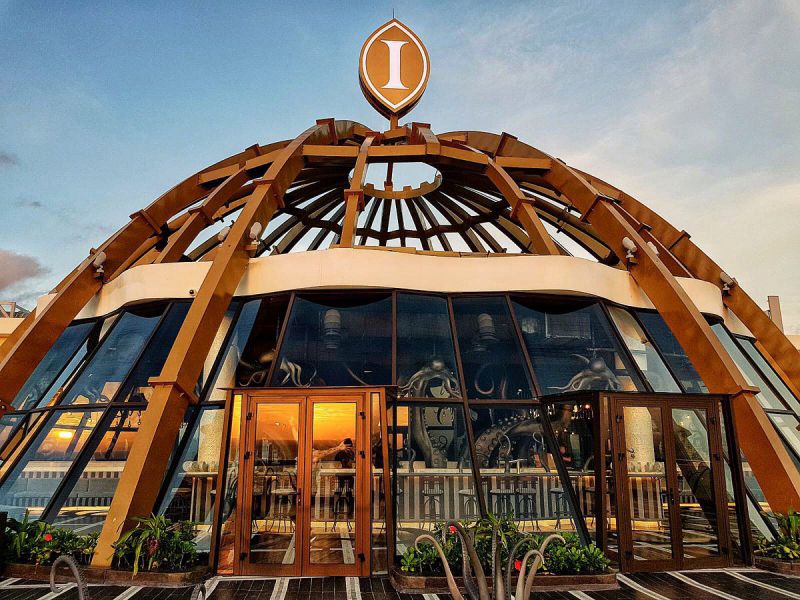 THE DRINKS
Handcrafted with deference and dedication, our cocktails combine unique flavours with contemporary techniques that result in a truly memorable journey of taste. Each of the bespoke cocktails is inspired by the elements – land, sea and air – and each celebrates mixology as an art form, using only the finest spirits and botanicals sourced from around the globe.
To complement the cocktail menu, a food menu is offered, comprising canapés and dishes designed to share.
ADDRESS
Level 19 – InterContinental Phu Quoc Long Beach Resort
Bai Truong, Duong To, Phu Quoc Island, Vietnam