Joining a massive group tour in Phu Quoc will probably predispose you to disappointment eventually!
You may don't know that almost tour operators in Phu Quoc offer tourists products at a very cheap price ranging from VND 500.000 to 1.000.000 per person (US$ 22 – 45/ person) with vague information regarding group size as well as experience route. Usually, they share a similar itinerary for South Phu Quoc Snorkeling Trip in the An Thoi archipelago in particular.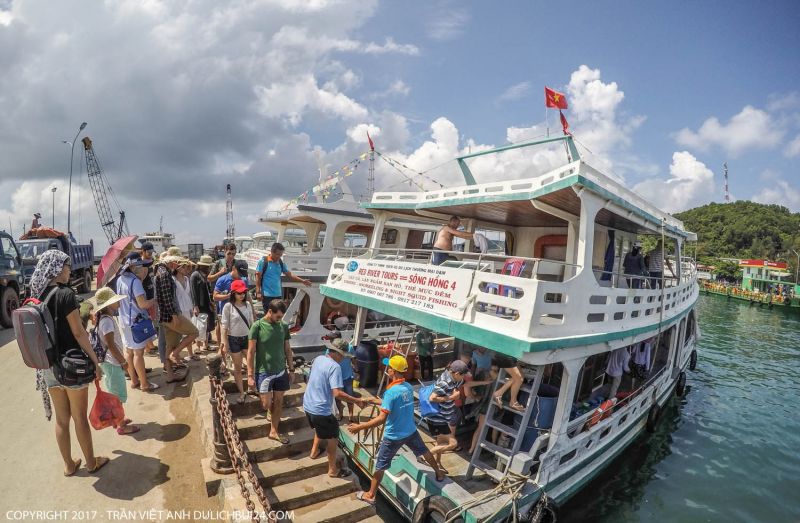 For wooden boat riding trip to the South Phu Quoc, as usual, the price would fluctuate from VND 300.000 – 500.000 and of course it is the unprofitable price if the big boat just carries 5 – 10 people thereby tour providers will regroup individual booking into a big group tour of 40 – 80 people, particularly some of the big name in Phu Quoc usually carry hundred people. You are able to anticipate the number of other incoming tourists onto the same tour by looking at their boat and see how big it is.
The bigger boat's size is, the bigger number of tourists will probably join on the trip.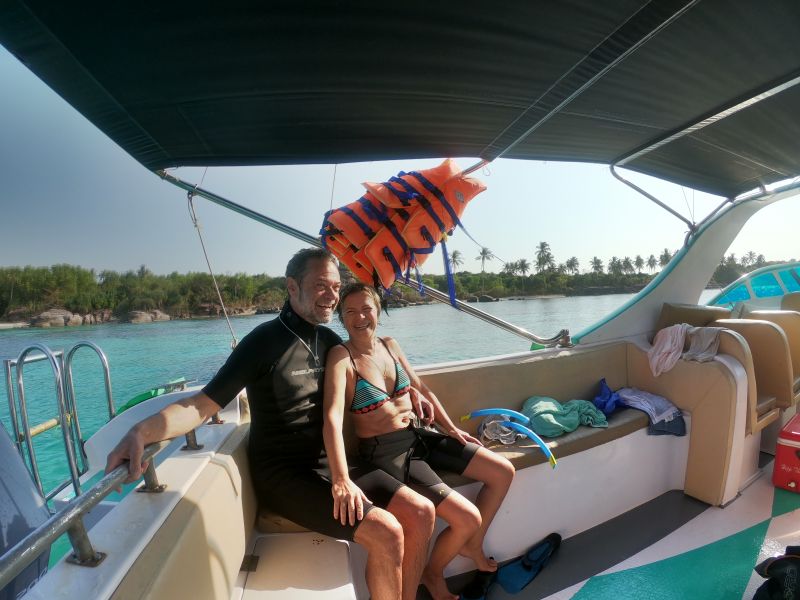 For snorkeling trip by speedboat, as the government has been adopting newly amended law over the design and interior of a speedboat, many companies affording larger speedboats which could accommodate 30 people in maximum thereby please check out clearly every vague information in advance if you are intending to join any speedboat trip. Some operators are getting conscious of the matter and new small-group tours have been introduced to tourists as a consequence of the effort in response to increasing holidaymakers' demands.
However, even getting on a small-group tour doesn't ensure a peaceful atmosphere you will gain when in the tour as the aforementioned matter that most of the speedboat tours are sharing a similar route thereby you still meet the crowd at all of the tour's venues.
South Phu Quoc island or
the An Thoi archipelago
comprises 16 small islands and islet. It's definitely not easy to find a remotely suitable place to stay away from the crowd as you are conceiving. This is the reason why some companies design touristy-avoiding trips that allow customers to experience the tranquility & untouched beauty of Phu Quoc Island.
It's not only the matter of picking some remote places from google maps itself but it also regards the timing & underwater navigations.
If you tend to arrange a customized trip in Phu Quoc for your family or friends, refer to
touristy-avoiding snorkeling itineraries right here.
Otherwise, if the price of a private tour makes you concerned, choose our crafted group-joining trips which are non-touristy but at a much more moderate cost.
click here.