As slow tourism is expected to gain ground while more tourists are drawn to coastal areas with family members for safety during and post pandemic, OnBird Phu Quoc has researched for a while for best services to help them better plan for upcoming arrivals in Phu Quoc island.
With the rapid growth in the number of hotels and resorts newly-built, Phu Quoc island has been facing many risks of ecological imbalance. Those who are determined to build back better post-Covid-19 through responsible tourism products like us are also very concerned about this situation.
Thus, our priority before introducing travel services to customers is that: Is this place environmentally friendly?
About 4km from Phu Quoc International Airport and about 7km from Duong Dong town, Salinda Phu Quoc is one of the rare 5-star resorts

that we suppose to be on the top of the

must-to-stay list when in our Pearl island.
CHECK OUT BELOWS FOR THE THREE "WHYS"! 👇
---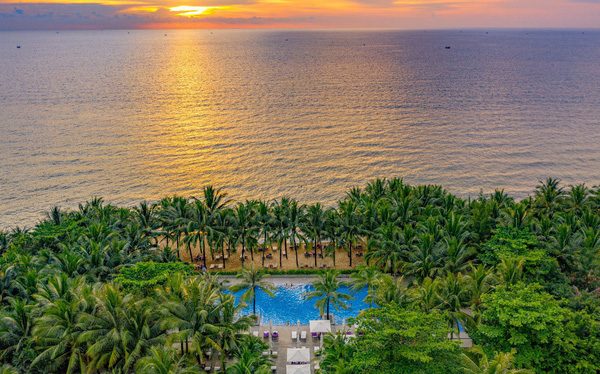 1️⃣ SUSTAINABLE AND ECO-FRIENDLY DESIGN
Salinda resort breathes and operates in eco-friendly ways. More than 70% of the resort area covered with greenery and flowers creates a home for indigenous birds and butterflies that help maintain a pristine island ecosystem.
---
NATURAL AIR CONDITIONING SYSTEM BY ACCOYA WOOD & LOCAL ROCKS
Their outdoor architecture is made with Accoya wood – the world's most sustainable and durable wood. The production of Accoya wood uses renewable resources and requires little energy which does not cause greenhouse gas emissions. The wood itself absorbs carbon dioxide from the atmosphere, reducing its carbon footprint and remaining CO2 negative during its full life cycle.
INTERESTING STORIES ON THE WALLS.
All rocks here seem special, whether they are diamonds, rubies, emeralds, or even rocks that decorate the walls of Salinda! These Hoa Vang rocks – originally from mountains of Central Vietnam and carefully hand-carved in a famous craft village of Da Nang – are precious because they are 100% natural and their durability defies all the elements. But most importantly, the rocky walls absorb heat, which along with lush landscape adds to the cooling effect of the entire resort and creates Salinda's very own microclimate.
The interior design philosophy is based on the elegant combination of contemporary comforts and genuine local traditions, found in every feature of 121 rooms and villas with private balconies. Each room category has unique wall art, showcasing the beauty of Vietnam, blending luxury amenities with the natural wonders of the island.
AROUND 85 % OF THE SOURCE OF LIGHT IN THE RESORT COMES FROM LED LIGHTS.
Even in the darkest hours of the day, Salinda resort can bring light into your life with LED lights. Around 85 % of the source of light in the resort comes from these eco-friendly lights which are designed to cut 4 out of 5 parts of energy consumption as opposed to regular lights. The light bulb itself doesn't contain any harmful chemicals or materials and it doesn't allow any heat loss into the atmosphere, which is why it won't interrupt the cool summer breezes during warm Phu Quoc nights. The LED lights are completely made out of recyclable materials, so after its long and durable lifespan, it can be sent away, dismantled, and reused again. This way, there will always be light despite the darkness of the nights.
The idea of building an environmentally friendly space from the beginning of construction has formed a firmly development-oriented resort as today. Similar to Salinda Phu Quoc Resort, and as for a tourism operator like OnBird Phu Quoc, we emphasize the need to provide excellent services without compromising the country's natural resources and the community. 
Check out our series of Save Phu Quoc to get to know more.
OnBird does not operate standardized tours or big-group trips. Our dedicated team has kept investing time and effort into discovering untouched spots, meanwhile still aimed to enhance awareness of preserving the Phu Quoc marine ecosystem, especially coral reef health at Phu Quoc Half-moon Reef, Phu Quoc Undersea Coral Mountain, etc., Not only does it ensure customer-centric experience but less affected to the marine life. 
2️⃣ PROFESSIONALLY CARING FOR THE HEALTH OF RESIDENCES IN COVID-19 
The top priority is to provide a safe environment for customers and staff.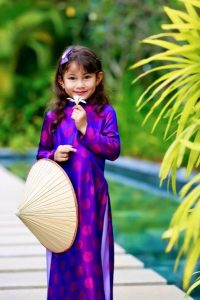 Salinda Stay Safe Guidelines
Quest to provide a safe environment for the guests and team is always the top priority, Salinda Stays Safe Guidelines have been set up with enhanced cleanliness and sanitation practices for the guests before the stay to ensure that guests' holiday at Salinda Resort is safe, clean and comfortable.
The resort maintains a schedule of multiple sanitation and cleanings daily for the whole property, with a particular focus on the high traffic touchpoints. Prior to the guest's arrival, the room will be cleaned and finished with a full cleaning program with a specific focus on high touch points within the room, including television remote controls, toilet seats and handles, door and furniture handle, taps, nightstands, telephones, in-room control panels, light switches,…etc.
In order to remain the famous Salinda Sparkling Breakfast, a semi buffet will be served by spread out, all food items will be covered and individually portioned wherever possible.
The staff will serve the guests' selected dishes straight to the table. All restaurants offer a la carte service for lunch and dinner, and menus are digitally available in the form of QR codes on the in-room TV.
3️⃣ PERFECT EXPERIENCE SERVICE BUT IN FAMILY ATMOSPHERE 
In addition to encountering a peaceful space, Salinda's residences also relish quality meals with abundant nutrition and energy from within.
Buffet at Salinda restaurant will be served to the table with premium quality dishes (fresh-pressed juice in a glass bottle, real honeycomb, etc., and a variety of choices with unlimited sparkling wine).
The boutique journey doesn't complete without having exercise to keep the body healthy and supple.
Salinda Phu Quoc uses innovative salt filtration technology for the swimming pool that can help purify water by replacing traditional industrial chlorine with ionized chlorine extracted from natural salts. Visitors can experience and enjoy the feeling of coolness and purity when floating on the water without using chlorine and other chemical products that are harmful to the environment.
Salinda Resort is the first pioneer in Phu Quoc to introduce plastic-free amenities and other little things in daily operation.
Using acrylic, bamboo, and stainless steel straws. These substitutes of plastic straws are completely recyclable and can be reused after a thorough cleaning. In addition, they introduced bamboo toothbrushes, wooden combs, and razors wrapped in soft recyclable paper packages.

The Salinda wooden key is a little trinket that unlocks the pathway to a sustainable world, it's

environmentally friendly replacement for key cards.

The production of this biodegradable and environmentally friendly pen is entirely entrusted to our fellow blind friends. Salinda has implemented the plastic-pen free movement since November 2018. The cap of the pen has a seed that you can plant and grow into your own small hummingbird tree (Agastya tree)!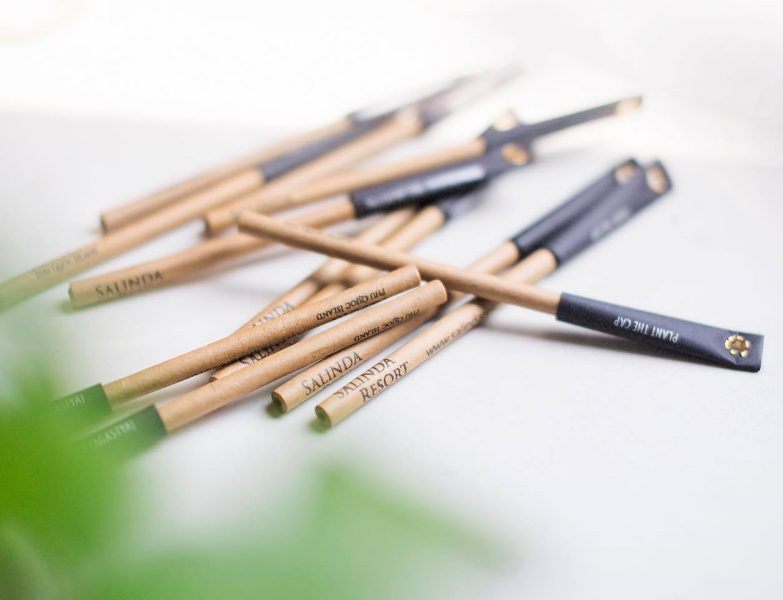 ---