Designed by Famed Architect Bill Bensley,
JW Marriott Phu Quoc Emerald Bay
was once a French university dating back to the 1890s that was then converted into a whimsical design hotel.
JW Marriott is situated along the coast of Khem beach area and has its own private beach.
The proud flagship of JW Marriott Hotels and Resorts in Vietnam, 
JW Marriott Phu Quoc 
Emerald Bay Resort and Spa opened its doors to public in January 2017, making it the first international luxury hotel brand on Phu Quoc island.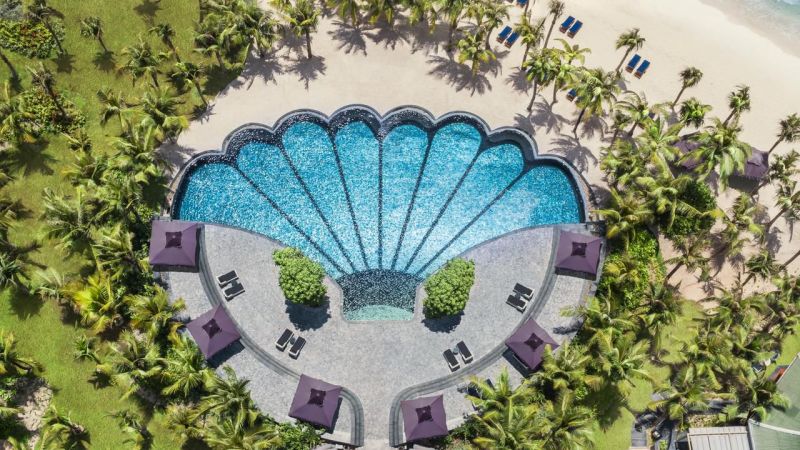 Here are 5 things you need to know about JW Marriott Phu Quoc
1. The resort, designed by Bill Bensley, is inspired by a mythical academy of learning

with each building is built after a faculty, so even within the same category, the rooms will look different based on its building.
More specifically, as the story goes, the mythical Lamarck University or Lam U was named after the French scientist Jean Baptiste Lamarck and was devoted to the study of all things natural until it was closed in 1975. Fortunately, Lam U has been resurrected to her former glory by the vigorous entrepreneurs of Vietnam's Sun Group and the starchitech, Bill Bensley in the form of JW Marriott Phu Quoc Emerald Bay.
2. All decorations are real artifacts collected from around the world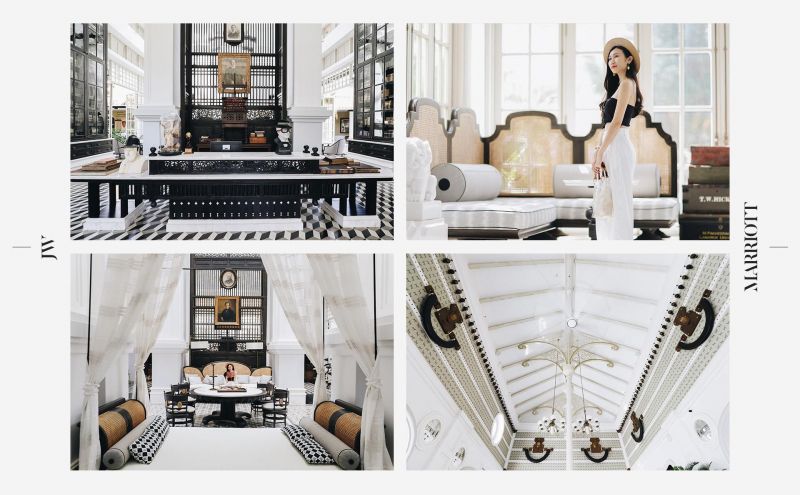 3. Lessons from Lamarck University
If you're the type that enjoys learning new things, you'll love the opportunities at your fingertips at the Marriott in Phu Quoc. In line with the university theme, the resort offers complimentary daily activities and workshops for guests, with 'student classes' led by local experts. Depending on your mood, you might sign up for a calligraphy lesson, test your balance at paddleboard yoga, or get crafty in a lantern-making workshop.
The resort's full program of activities is listed in the Student Book given to each guest on check-in. On any given day, you have the option of learning baking or mixology, picking up DIY wellness techniques, or explore Phu Quoc culture with guided excursions around the island. After gathering new knowledge, you'll be gifted with a thoughtful memento from the class to take home.
TIP: Parents travelling with children will be happy to meet the resort's Kids Club Team, who are dedicated to keeping youngsters engaged with activities that develop culinary skills, physical activity and creativity.
4. The resort's mascot is the Phu Quoc ridgeback, a very famous dog breed in Vietnam from this island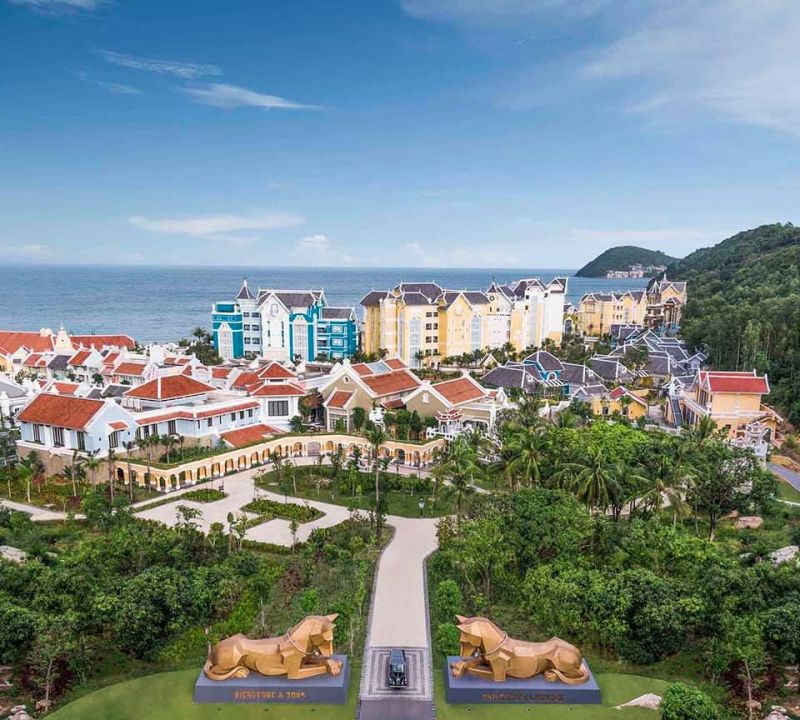 5. The resort's main restaurant is a dining theatre Tempus Fugit (means Time Flies), featuring 3 different dining concepts: Vietnamese and Japanese and French kitchen.
The on-site restaurants serve an array of seafood, local and international dishes, while the bars provide a selection of wines and beverages.
Besides, Pink Pearl and Department of Chemistry Bar are both extremely special restaurant at JW Marriott
Reach nearby spots?
Phu Quoc International Airport is 16,1 km from JW Marriott and it doesn't offer you complimentary airport transfer service!
Nearby attractions include Phu Quoc Prison (1.0 miles), Phu Quoc Crystal Reef – Undersea Coral Mountain (4 miles), and Sao Beach (1.8 miles), Phu Quoc Cable Car (1.0 miles )
They offer a shuttle nightly to the local town Duong Dong where a large night market is popular with both tourists and locals. It is however a 30-minute ride away and you probably won't want to travel so long every night to eat, so you are somewhat captive at the hotel with nothing else really nearby unless you catch a taxi to the nearest very local town.
To save time, you can take a private transfer from Phu Quoc Int'l airport to visit other places of interest on the way then reach JW Marriott later for check-in and fully immerse yourself at the resort after sightseeing trips.