The pursuit of comfort, rehabilitation, and mental healing is expected to dominate consumer demand emerging post-lockdown, and properties in Asia are responding to this call for wellness.
Due to Covid-19 unexpected spread-out again in Vietnam recently, people have been more engaging in safe hidden places rather than famous & crowded destinations.
Why is it the case?
✔️ Phu Quoc is still among the highest safety areas in Vietnam for travelers.
✔️  From December to late April, the weather in this tropical island is still in full swing.
✔️  There are various choices ranging from retreats, wellness, recreations, accommodations to F&B services
On top of the list, we'd highly recommend you remote quietness at some beachfront resorts. Chen Sea Phu Quoc resort would be the best to consider about. Some reasons that you might be convinced below:
1. Excellent Location
Nestled discreetly in a secluded bay surrounded by a tropical rain forest, an exclusive hideaway offers a spectacular view of the Gulf of Thailand, Chen sea is about 20-25km from Phu Quoc Int'l Airport.
The 4-star resort offers 36 unique and spacious private villas (no tall buildings), located right on the bay with a 180-degree wide open beachfront.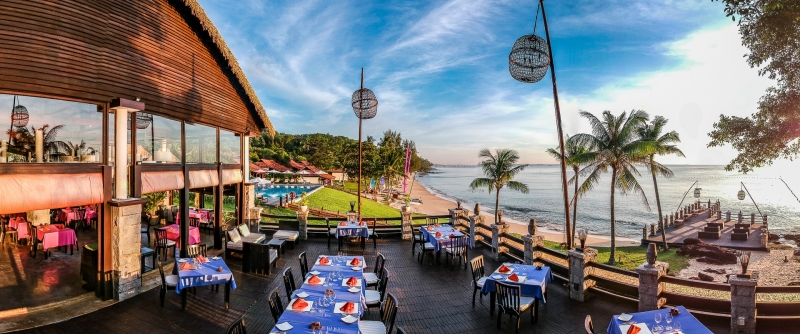 Inspired by oriental simplicity and refinement, the beachfront Phu Quoc resort has been designed to naturally integrate and blend into Ong Lang Bay's unspoiled natural environment. The open plan layout design offers a stunning ocean view while minimalist décor introduces you to the pleasure of nothingness, less is more.
Each individual guest is able to enjoy up to 500 square meters of space for themselves.
2. Professional & friendly staff
We've read a lot of guests' reviews about their experiences at Chen Sea on TripAdvisor and found out that the resort has been offered the best services on our island!
Here come some of them:
" From the moment you arrive all your senses predict this is going to be an outstanding few days. The GM and other senior management team members are always around making sure everyone is comfortable and enjoying their stay. Quite a rarity these days as most management staff tend to hide out in their air-conditioned offices."
"All the staff we encountered were superb and did absolutely everything to accommodate us. There were nice little personal touches throughout the stay that made it a fantastic all-round experience."
"A special mention to the water sports coordinator, our new friend 'Oli' who made our stay even more special. He is a true asset to the resort with his friendly, warm and helpful nature. He made sure we took advantage of every day and, organised late checkout and many other surprises for us. Such a wonderful experience. Very family-friendly, I can not fault this boutique resort. They even organised a complimentary car to take us to our next hotel and waved us off as we drove away 🥰. A very peaceful and quiet stay for the adults and fun for the kids."
Chen Sea Resort & Spa has a real back-to-nature appeal and invites you to let go. This is utter bliss and relaxation destination.
Almost all holidaymakers prefer long-day vacations in Phu Quoc and it would be perfect for them to extend a long stay at Chen Sea resort.
So what else makes this one such an exclusive retreat in Phu Quoc?
3. Moneywise services & features
It must be their long-list offerings for their in-room guests besides perfect location & staff hospitality.
Ristorante restaurant: Exclusive and prime beachfront Italian restaurant offers a jaw-drop ocean view and stunning sunset. It offers authentic and sumptuous Italian traditional cuisine with a subtle modern twist. Traditional must-try Vietnamese dishes are plentiful and not to be missed.
Ghe Bar: Located right on the beach with the sand under your feet, this beachfront bar offers an invitation to the full range of cocktails and mouth-watering nibbles. For health-conscious, freshly prepared healthy natural and tropical drinks await.
A relaxing and comforting ambience outdoor spa: final touch to end your perfect beach holiday, exhale your senses at Chen Sea Resort Spa Phu Quoc. Their 3 spa pavilions in a traditional timber Hoi An-styled house offer modern comfort that blends peacefully in the natural Vietnamese environment.

Complimentary usage of non-motorized water sport activities which are available throughout November to April.

All in all, spend your stay at Chen Sea to enjoy your private and spacious open airy villas, embraced by mother nature, all you are craving for.

OnBird offers complimentary pick-up for guests staying here joining us must-try experiences in Phu Quoc, namely: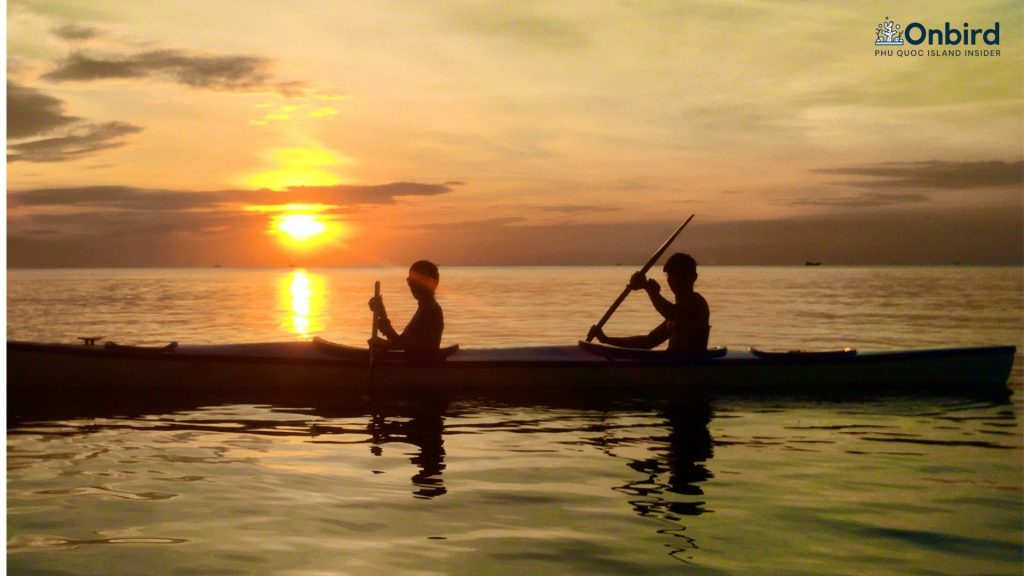 Follow OnBird on Facebook or Instagram to get updated on useful information about Phu Quoc island guide.