Phu Quoc Boat Wreck – Wreck Snorkeling Tour in Phu Quoc – Phu Quoc things to do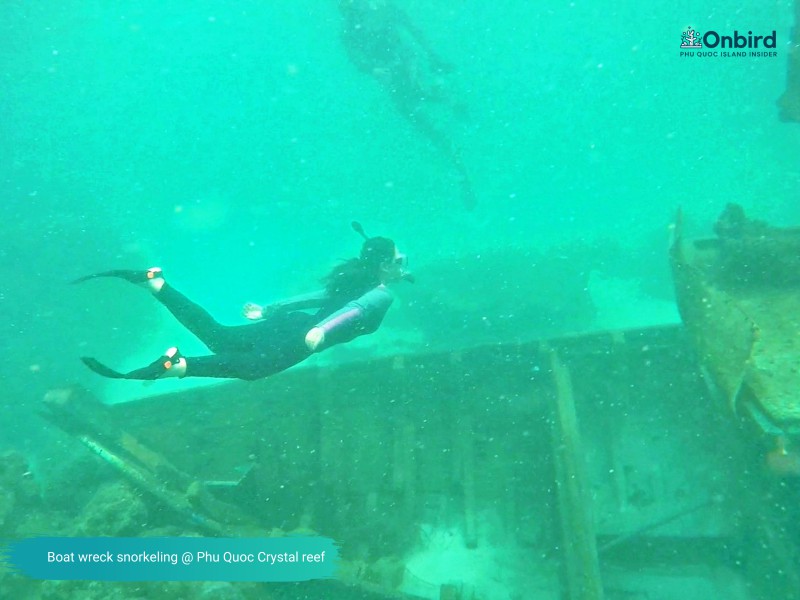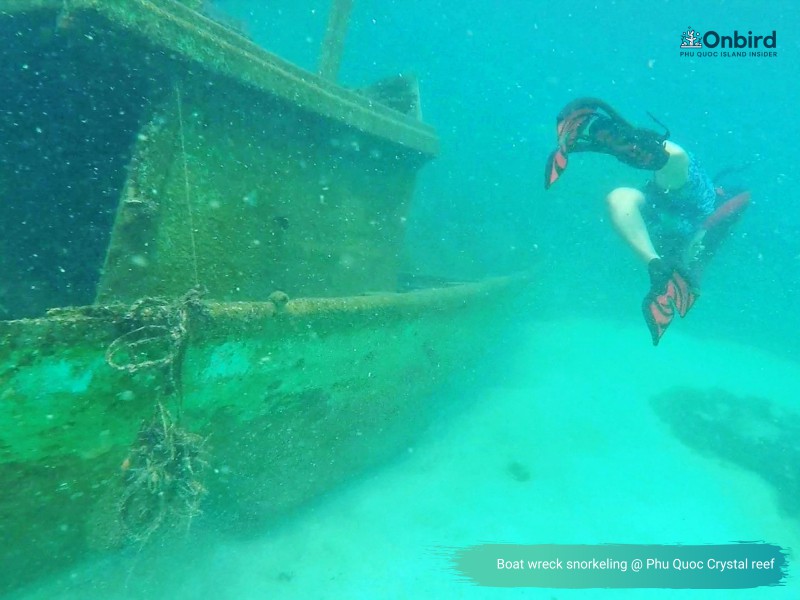 You may hear about that many years ago, a Shipwreck was found in Phu Quoc Sea which loaded full of antique porcelain bowls, plates…that are being on display at Coi Nguon Museum on Tran Hung Dao Street. It is believed that the ship was on its voyage from North to Southeast Asia with a lot of antique porcelain loaded on the boat for sale, it got lost in the wake of the great storm in the East Sea before being sunk in the South Phu Quoc Sea.
For those who look forward to finding some amazing things in the Phu Quoc Sea besides corals then a Boat wreck may be one of them. We have found out a Boat Wreck at Crystal Reef after many times of exploring the area and Coral Mountain. Basing on the design and structure of the Boat Wreck, we know it used to be a squid fishing boat.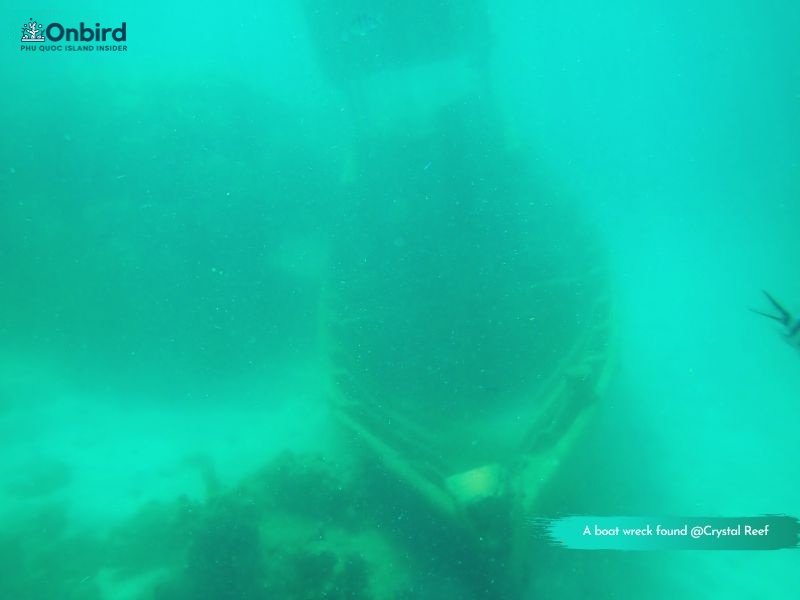 The Boat wreck is located at the depth of 3m on a white-sand seabed right next to a big Massive Coral, about 50m away from the Phu Quoc Coral Mountain. Located right between a coral reef, surrounded by Massive Stony Corals, this spot would be amazing to explore in a such shallow coral reef (Crystal Reef).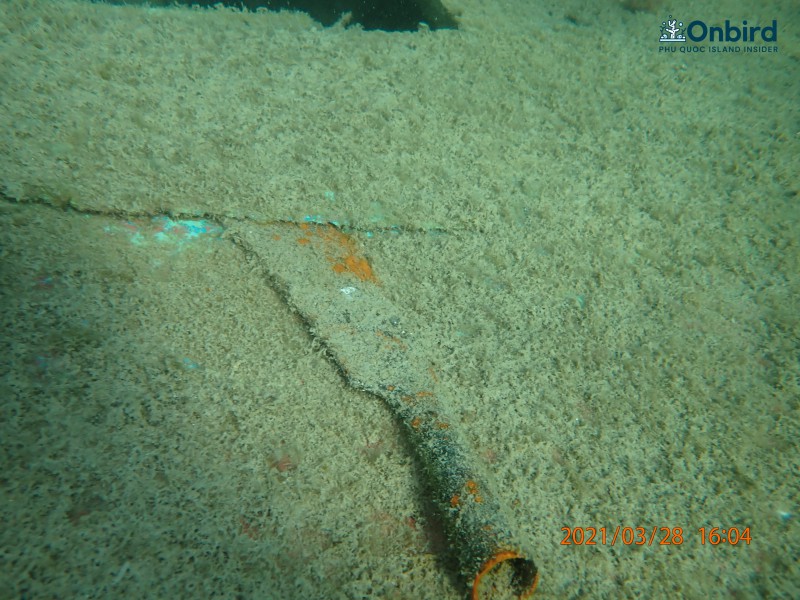 With the ideal underwater visibility at Crystal Reef, we could see the Boatwreck from the surface at ease. The Boatwreck is made of natural woods, a popular material for shipbuilding in Vietnam and Phu Quoc in particular. The Boat wreck is very small in size of the length of 5 – 6 m and the width of 2 m, quite easy for newbies and kids or teenagers to explore. Inside the Boatwreck, we found some fisherman's tools such as a knife, we removed a net inside right after found the Boatwreck as it is an obstacle for small fish to stay inside. The snorkeling site is suitable for kids and newbies to see some exciting things while doing snorkeling in Phu Quoc.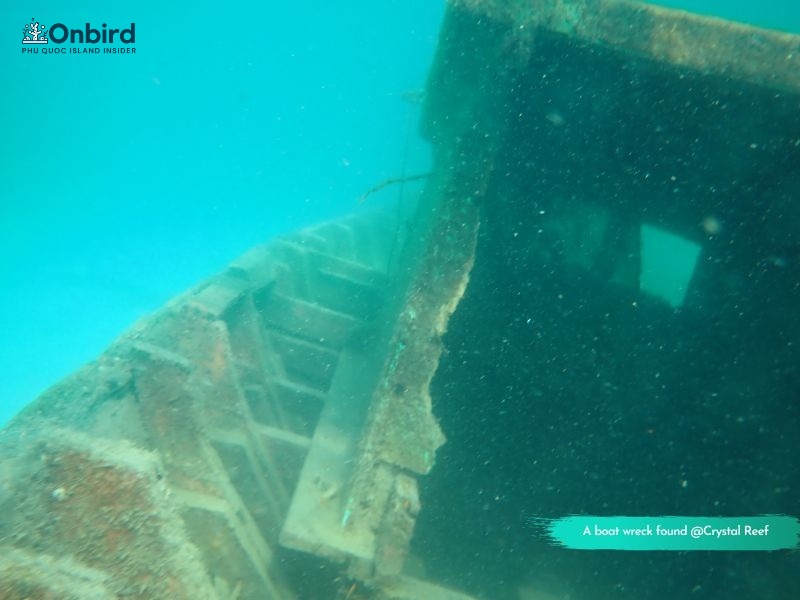 The Boatwreck has now become an artificial home to small fish, marine creatures and maybe coral in the near future. The snorkeling site will become more and more amazing over time as some coral could develop on it.
Check out OnBird Distinct & Touristy-avoiding snorkeling tour to explore the Boatwreck.