Exploring exotic places doesn't have to cost a fortune and you certainly don't need to win the lottery to travel the world – not if you know how to watch your pennies.
Here are 5 hacks:
1. Visa fee is expensive. Congratulations!  You're exempted from Vietnam visa in 30 days if you travel to Phu Quoc island.
2. Come up with a plan
Traveling spontaneously is great if you have the luxury of time and money to spare. But if you're traveling on a budget, the first thing to do is come up with a plan. You don't have to need a tight, hour-by-hour itinerary, but you should at least have an idea of how long you'll be spending in each city or country, and know the route that your epic adventure will take. Leaving less to chance means less unexpected spending; last-minute flights and accommodation are often far more expensive.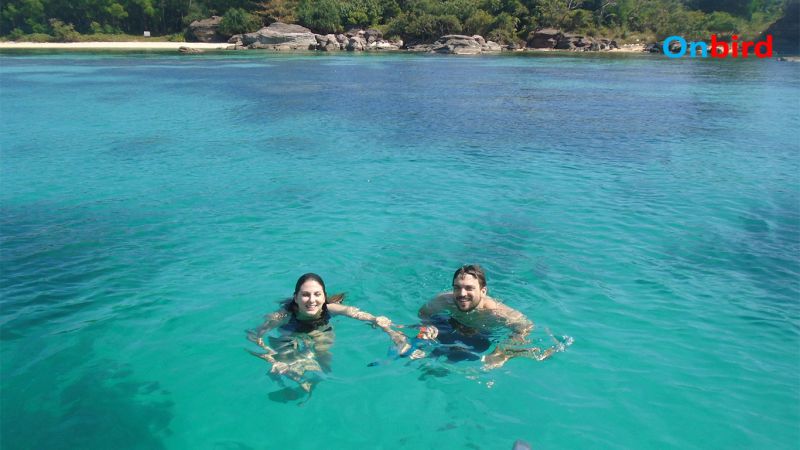 3. Cash is king.
Withdraw enough cash before entering into any country.
Only exchange them upon arrival in that country, in local exchange counters in the tourist area, especially Duong Dong Town, where you can get all you need to stay in Phu Quoc Island during 30 days. Don't do it at the airport as well. Try to avoid withdrawing cash in local ATM. Local bank rate is always lower than outside currency exchange counter. Only do it when it is very urgent. 
4. Be accommodation & meal- savvy
Trade expensive hotel suites for dorm rooms in hostels. Sharing a room naturally divides the costs and communal bunk rooms offer the opportunity to meet people who might be keen to explore with you. Simple book a spare room in a local person's house or apartment. It'll halve the price and allow you an authentic snapshot of real life in the city. Consider your host your very own, personal tour guide, filled with insider tips for the best eateries and tourist spots in that neighbourhood.
You can contact us for reasonable places to stay.
Plus, always choose a room with breakfast then eat heavy for breakfast. It's also better to have your own big bottle of water to bring back to the hotel room: hotel water can be charged too. Cheap lunches can be bought in a supermarket or even a local fresh food market, rather than in an overpriced cafe or restaurant. Aim to wander around before choosing a place to eat dinner too; if you just pick the first restaurant you see you won't know if you're overspending. Drinking beer with every dinner soon adds up – both your wallet and your waistline will thank you if you opt for water instead sometimes. Alternatively, hostels and spare rooms often let you have access to a kitchen if you want to save a little money by cooking for yourself.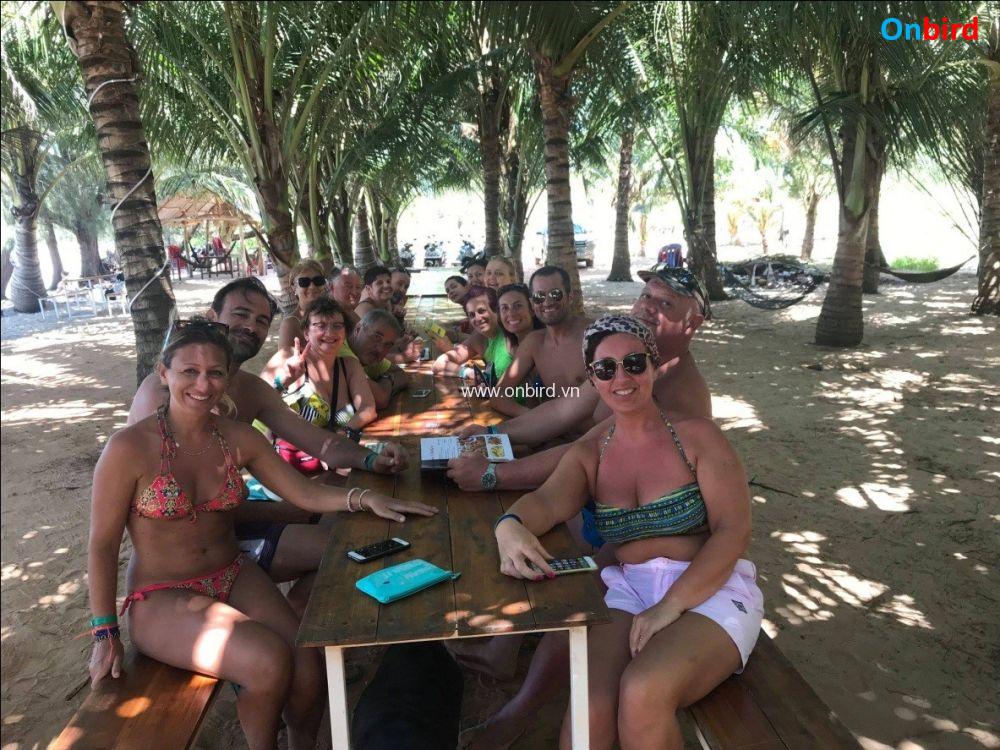 5. Travel light & pack properly
Make sure you bring everything you need so that you don't have to shop while you're away (apart from a few souvenirs). Don't buy check-in luggage, pack everything in a backpack, enough for 10kg of carry-on luggage. You won't want to carry 5kgs more of stuff and walk around. So you end up, never buy anything at all.
Phu Quoc island is when in its dry season (October – the end of April), temperatures are between 25°C – over 30°C, so no need any winter coats at all. ^^