Phu Quoc is renowned for its captivating coral reefs, teeming with diverse and vibrant marine life. However, as you venture deeper into this mesmerizing underwater world, you'll soon realize that spoken words lose their efficacy beneath the waves. Below the surface, body language becomes an indispensable means of communication, unveiling a range of vital purposes we will delve into in this article.
Subaquatic Communication:
When embarking on a snorkeling, diving, or free diving adventure, traditional spoken communication becomes impractical due to the poor transmission of sound through water. So why not make use of our body language? For example, using hand signals while diving goes beyond merely indicating direction; it can convey emotions such as joy, amazement, concern, and various other scenarios. Hand signals become the primary language underwater, allowing divers to connect with their fellow divers or instructors and express their thoughts effectively.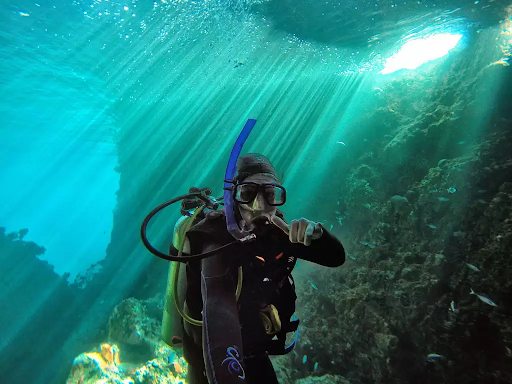 Safety:
Safety is always paramount in any underwater activity. By utilizing hand gestures and body language, you can signal when you need assistance or are experiencing a health issue, enabling your dive instructor to understand the situation and respond promptly to ensure safety in critical situations.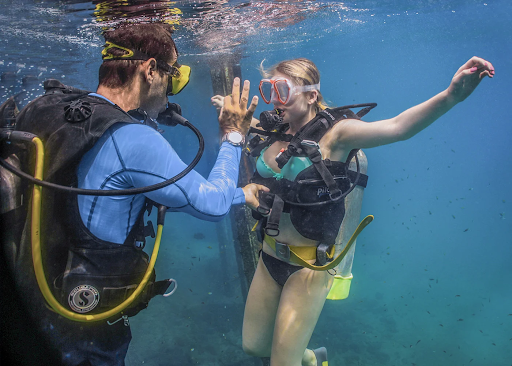 In the image below, the instructor at OnBird Phu Quoc is using hand signals to guide a 10-year-old child during a snorkeling expedition at Phu Quoc Shallow Reef.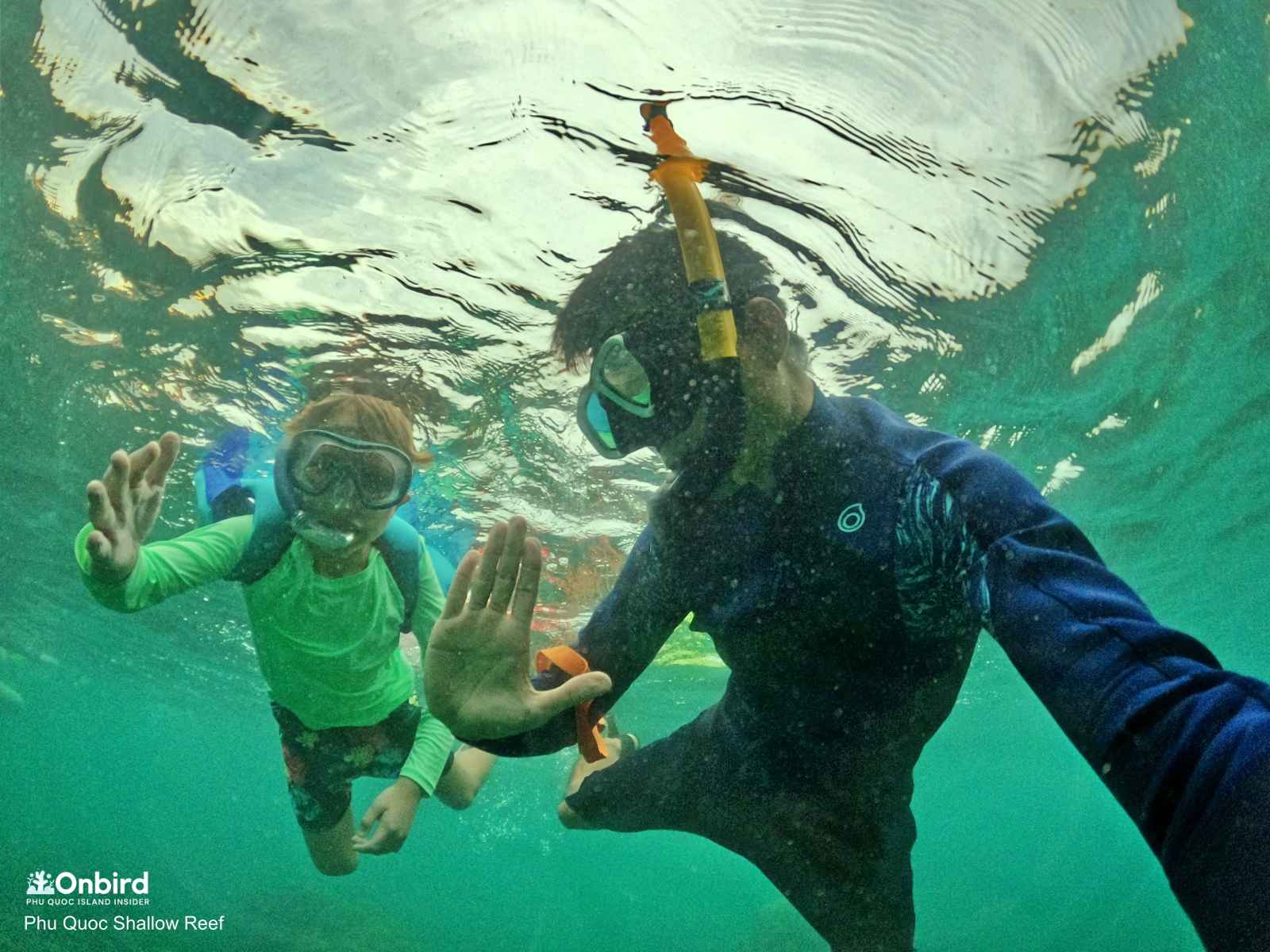 Environmental Preservation:
Another significant aspect of employing body language is its contribution to environmental conservation, particularly in reducing noise pollution. Diving without engaging in conversation and generating noise pollution helps maintain the serenity of the marine environment. You can explore the ocean's beauty without harming the natural surroundings, promoting sustainable tourism and ensuring that both you and future generations can enjoy the exciting underwater world without concerns about negative impacts.
Connection with Nature:
By using body language instead of verbal communication, you have a greater opportunity to interact naturally with the underwater environment. You can focus on observing and engaging with fish and marine creatures without startling them with noise. This allows you to fully immerse yourself in the underwater world.
Mutual Trust:
When you and your fellow divers understand and adhere to the same sign language system, it fosters trust and mutual reliance in any underwater situation devoid of verbal communication. This creates a secure and reliable environment for everyone underwater.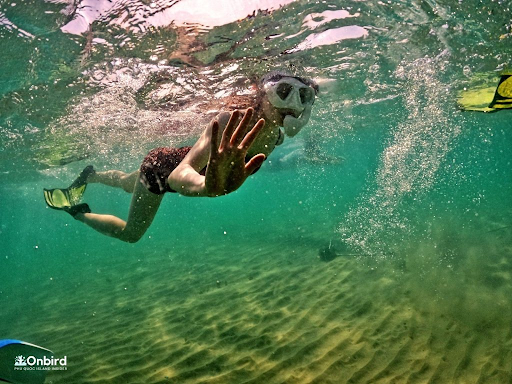 Sign language, specifically or body language in general, serves as a potent language beneath the ocean, connecting humans with the environment in a fascinating and mysterious world. Therefore, when provided with guidance on hand signals before diving, pay close attention for a safe and memorable diving experience. Experience and explore the magnificent beauty of Phu Quoc's ocean. So why not set off with OnBird to create unforgettable memories and expand your knowledge of the mysterious underwater world? OnBird will provide you with a unique and exceptional experience, unlike any other travel agency.
Discover, learn, and create everlasting memories with OnBird Phu Quoc. Join us on the soft-adventure journeys to explore the breathtaking beauty of Phu Quoc's sea.