OVERVIEW- Phu Quoc Turtle Island (Doi Moi)
* Location: in the Northwest of Phu Quoc Island (10°19'20.7'' North latitude, 103°50'26.7'' East longitude;  almost 1km away from the beach in the front of Phu Quoc casino – Corona
* Characteristics:
– Turtle island is the smallest island among 21 islands in Phu Quoc
– Isolated, appropriate for anyone who wants to play the role of Robinson Crusoe.
– The name's origin of Turtle Island (Đồi Mồi) derived from its appearances in the past but at present very rare to see their appearances again.
– Possessing thousands of sq meters of coral reefs makes it an ideal spot for both snorkeling and diving.
As the location of the island in the Northwest of Phu Quoc then it is possible to reach the island in the only dry season as it will be getting wavy during the rainy season due to the heavy influence of the Southwest monsoon.
Lucky for Turtle Island, coral reefs here are one of few islands possessing beautiful coral reefs with negligible impacts of tourists. (Check out Phu Quoc weather in detail here)
* Geography of Phu Quoc Turtle Island (Doi Moi)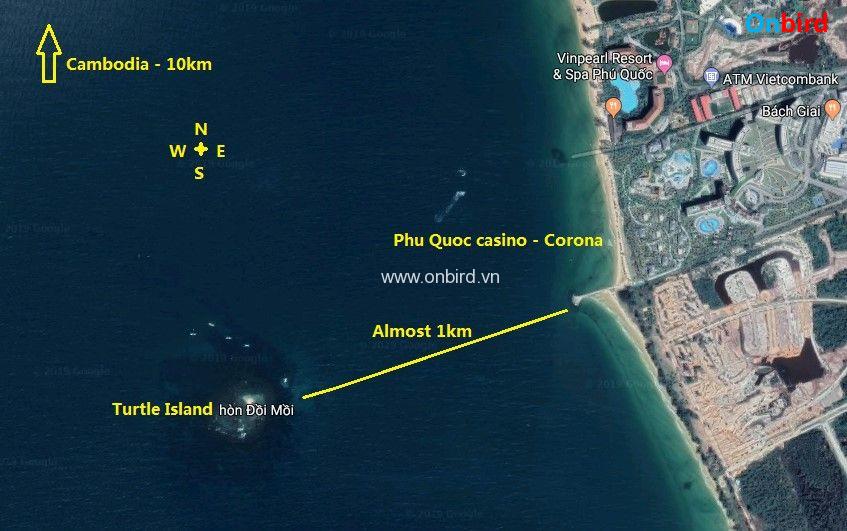 In order to reach the island you need to take a boat from Bach Dang harbor in Duong Town, it will take about more than 1hr from Duong Dong to Turtle (Doi Moi) Island.
In the North of Phu Quoc, you might find out some local people who don't mind taking you to the island by small boat but please bear in mind that you will put yourself into danger in that case.
Nowadays in order to protect the natural things on the island as well as keep it clean, there are security guards on the island in order to keep tourists from staying on the island for party…then in snorkeling time you can visit the beach only and prohibited to walk deeper on the island.
* Turtle Island (Doi Moi) – Coral reefs – Things to do in Phu Quoc Island:
Coral reefs about Turtle (Doi Moi) island are still in good health condition on an area of around thousands sq meter, this makes Turtle (Doi Moi) island is absolutely a place not to be missed for those who are keen on snorkeling, diving and free-dive. You could join us on a Sailing trip by Catamaran to explore the beauty and coral in the Northwest water of Phu Quoc Island.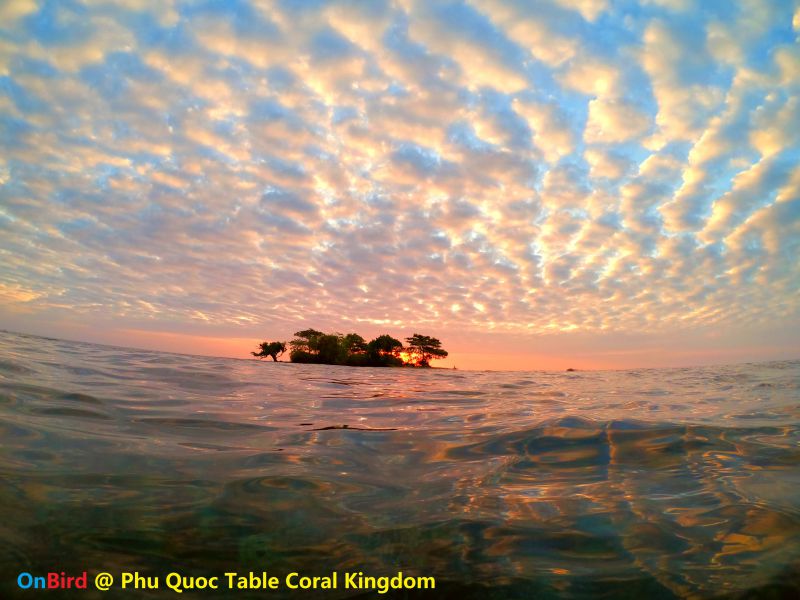 This is the home to hard corals, you can find out the existence of Table coral, Branching coral, Bushy corals… and anemone as well. The video below recorded at a coral reef next to Turtle Island
Follow us to get updated on the unique venues in Phu Quoc