Wondering where to go post pandemic for awesome deals, to beat the crowds, and full immersions in nature?
These 5 experiences along the east coast of Phu Quoc island are on travel addicts' radar for rightfully hyped in the upcoming time and recent developments that make them a must-visit right now.
As the world emerges from the pandemic, travel is going to be significantly greener.
When it comes to Phu Quoc island, its north & east coast is the area that maintains the last wild beauty of Pearl Island. Though we once mentioned top 7 exotic activities you must try when in Phu Quoc, this article will take you further to discover the green experiences of Phu Quoc's Northeast coast particularly.
The island is gradually developing thanks to the east coast road completed not long ago. Surrounded by the northern part of Phu Quoc National Forest, the images of Phu Quoc 10 years ago seem to be rewound.
To better visualize the topography of this area, you can click to view the Map that OnBird has created. 
---
Now, buckle up and get ready to explore! 
1. Take a sail with the Phu Quoc Sailing Club
To boot, it is necessary to differentiate the Phu Quoc Sailing Club that we mention in this article with the Sailing Club in the south of Phu Quoc island. 
Phu Quoc Sailing Club is a Club of sailors located in the Northeast of Phu Quoc Island, Bai Cay Sao area. Meanwhile, the popular Sailing Club, Long Beach in the south of Phu Quoc, is touted as the "most lavish and stylish destination on the island to relax, dine and party at night.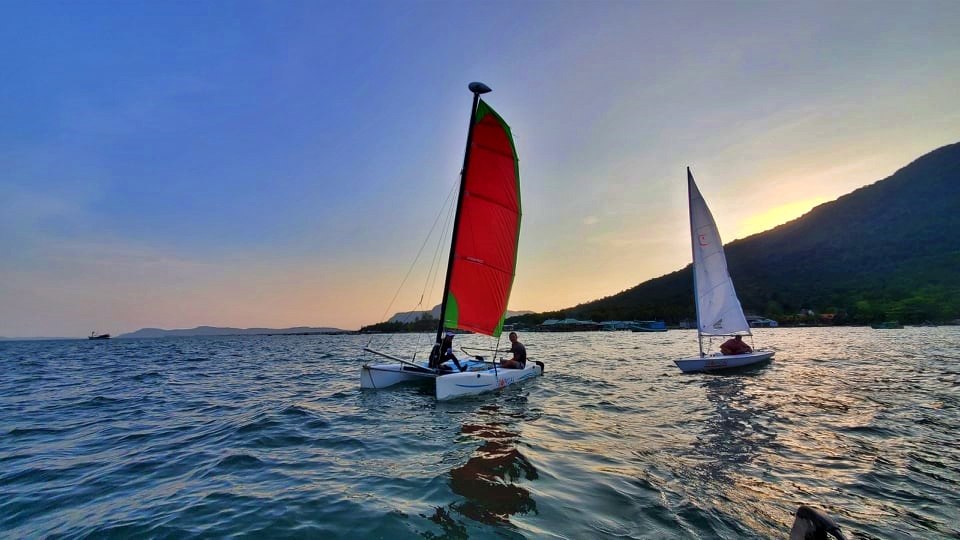 So, a 28-km ride along TL47 & TL 48 roads, you'll get to the club.
Right by Cay Sao Beach, the club of professional sailors and Vietnamese Catamaran Markers from Vung Tau and Nha Trang have set their very first footprint on Phu Quoc Island. 
As Cay Sao Beach has not been a tourist destination in the last few years, it's definitely tranquil, charming sunrise and perfect for a long sail.
For first-timers, you can take a short beginning course which is 1 or 2 days long. After that, you'll learn the basics of sailing with a kind of Olympic boat – Laser boat type: single body 4.2m long, completely environmentally friendly because it runs on human & wind power. Currently, the cost of a basic sailing course is about 2 million VND. If you learn fast, you can finish and master it within 1 day or 2 days.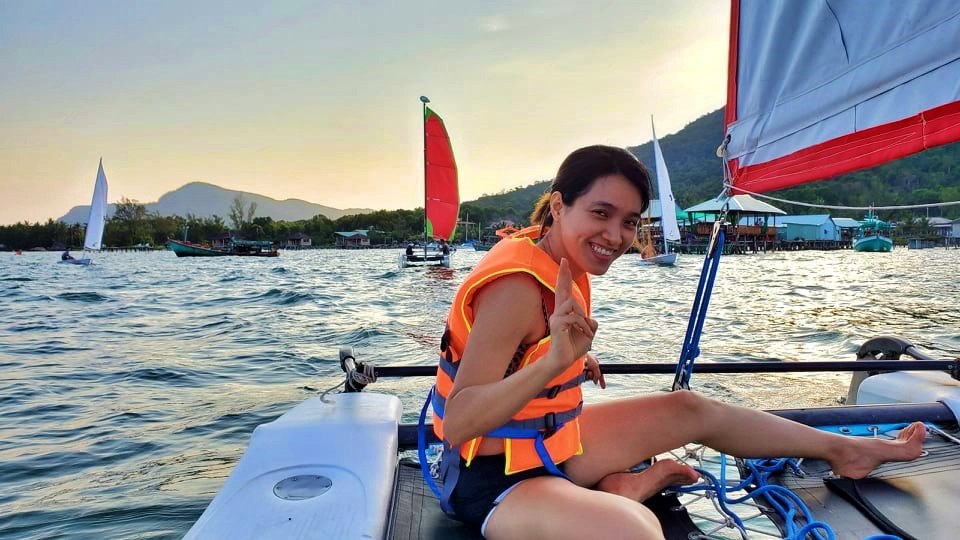 Once mastering Laser boat control skills, you will understand all the basic operating principles of other types of sailing boats. This type of single-hull laser boat is actually only 1 person to operate, but if you want to experience it as a couple, it's definitely possible.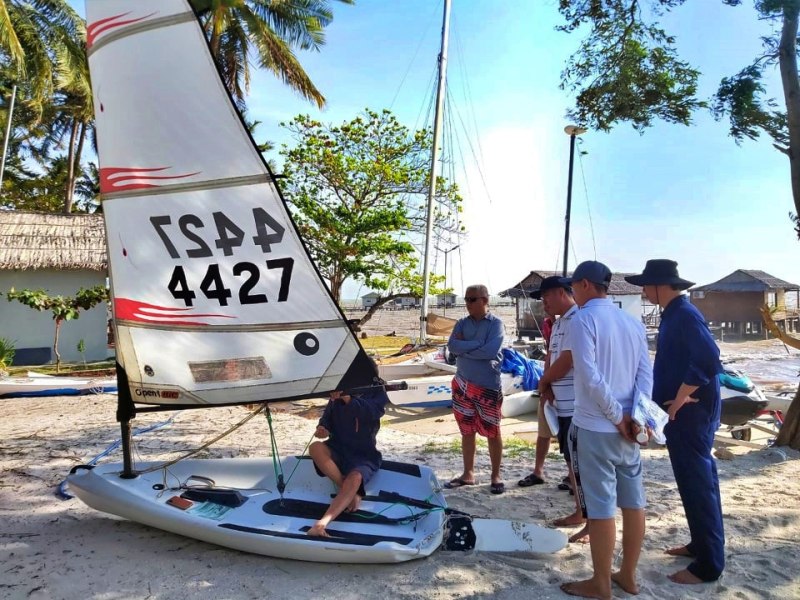 Currently, Phu Quoc Sailing Club at Cay Sao Beach is planning to reopen after the latest hit of  Covid-19 pandemic. It is promised that when domestic flights recover, adventurous travelers will grab the opportunities to try this kind of exotic activity in Phu Quoc.
Also, there is a ultimate guide to sailing by Catamaran in Phu Quoc regarding weather tips, destinations and other helpful information, available here.
2. Cay Sao Beach – your next epic destination in Phu Quoc post pandemic 
From the Ham Ninh Fishing Village area, continue to ride along TL48 road, you will arrive at Cay Sao Beach (Bai Cay Sao), main area of the north-east coast of Phu Quoc Island.
You will pass through a large shallow bay. Around here are excellent local seafood restaurants hidden on pretty dirty roads and some interesting attractions, namely the wooden boat building yards.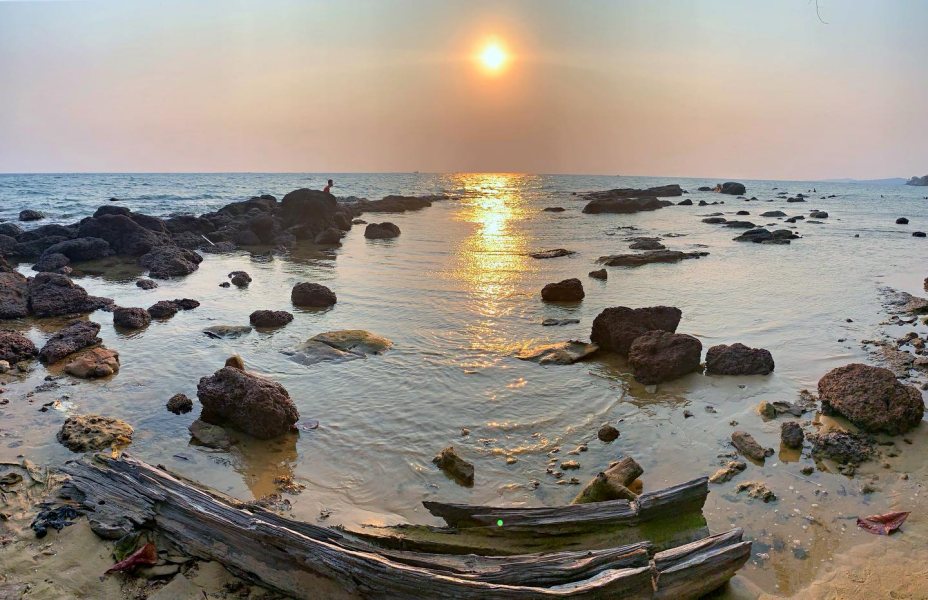 Next comes the central area of Bai Cay Sao. This is regarded as the most developed part of the Northeast Coast of Phu Quoc Island where a cluster of small and medium-sized resorts has been emerging for recent 3 years.
The scenery and seascapes here are truly captivating: in the east, the water is as clear as a mirror reflecting the sky, while in the west are the dense forested ridges of Phu Quoc National Park that rise spectacularly.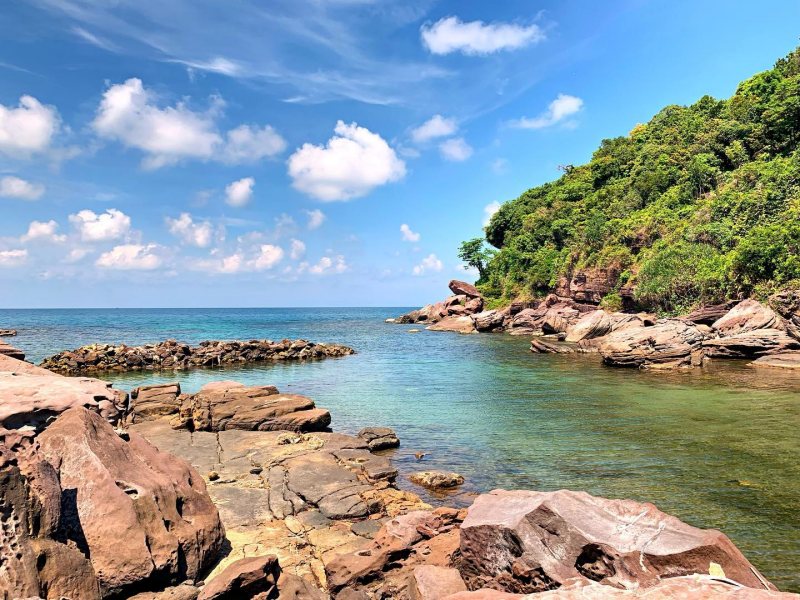 The northeastern coast of the island has many households.. The atmosphere is relatively quiet, it seems that life here moves more slowly than other areas of the island. Fishermen's houses look quite simple. So the atmosphere here still has a lot of aftertaste of the old Phu Quoc, in the 1990s.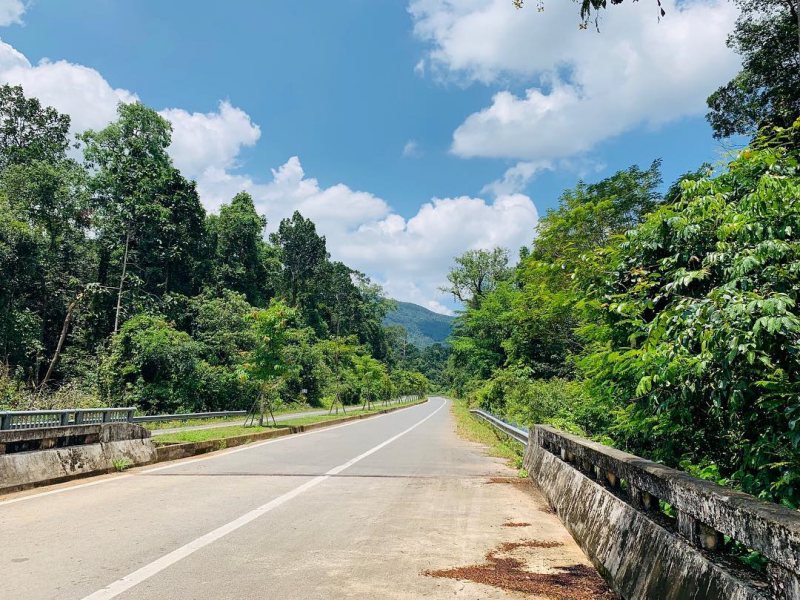 3.  "Phu Quoc's Maldives Village" – Alluring homestays and resorts in the center of Bai Cay Sao
The northern section of Cay Sao is also starting to attract investment and visitors. Smart and eco-sensuous homestays & resorts Lotus Home Phú Quốc, Cây Sao Beach Resort, Jade Mountain Resort, The Pier Resort.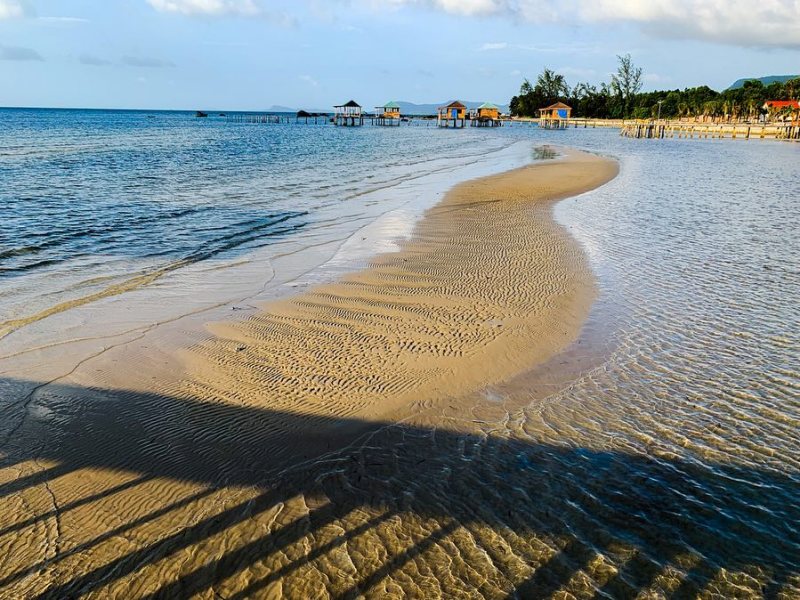 Looking from the sea, you will see the typical image of the central area of ​​Bai Sao Beach, which is a kind of resort with a long wooden bridge to the sea.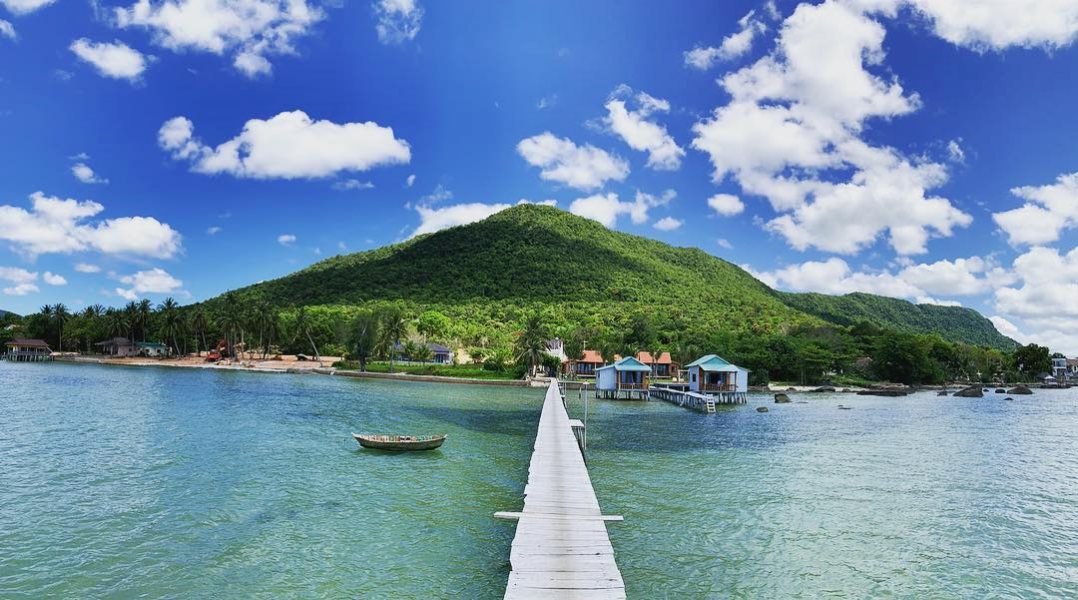 With its own advantages in this area, each resort has wharfs and spacious sea space for guests to experience kayaking or walking to catch the sunrise.
To make a difference, each resort also designs with slightly different accents.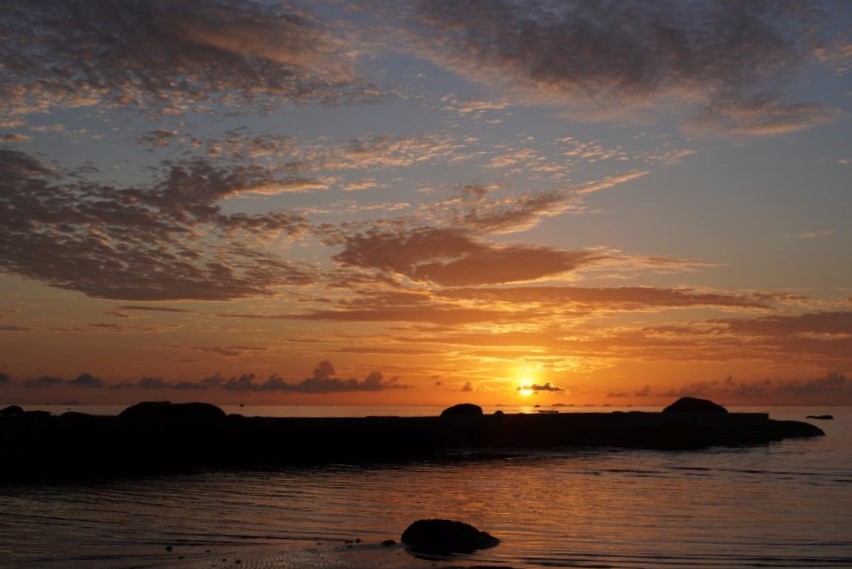 The most attractive one is Lotus Home Phu Quoc. Lotus Home is designed with a unique style, that is, beautiful little houses sit on parts of the bridge stretching to the sea. With the advantage of being located in the east, the resorts in this area are all prime locations for tourists to enjoy the first sun rays on the island.
Lotus Home features eye-catching shooting angles and is praised by tourists as  "the Maldives of Phu Quoc".
Check around and find a most suitable for you: Cây Sao Beach Resort, Jade Mountain Resort, The Pier Resort.
4. Have fun at Rory's Beach Bar
The big news for the east coast of Phu Quoc is the opening of Rory's Beach Bar which is like a restored ship wreck. Owned by Australian Couple Rory and Yoon. Rory's bar offers a wide range of cocktails, wine & ice cold beer, as well as good music for a relaxing day.
For a long time renowned as a must-visit bar in the center of Phu Quoc, the relocation to Cay Sao Beach, on the east coast of Rory's is a good sign of the area's increasing popularity and the confidence businesses have in its future. If you fancy an adventure to beautiful Cay Sao Beach, cold drinks , delicious cocktails & familiar friendly faces await.  Everybody is welcome Day and Night for the best place on the Island to relax and unwind and let the good times roll. Also check out their Facebook Page, Rory's Beach Bar Phu Quoc.  Make sure you stop by alone or with good company.
5.

Ham Ninh Fishing Village – Sunrise & Seafood feast
Ham Ninh Fishing Village is no longer a new-emerging destination. However, on the east coast road, it's still worth visiting for the first sunrise and abundance of seafood. 
Ham Ninh is believed to have been founded by fishermen and people from other places that came to the then deserted island to exploit seafood before nobody-knows-how-many-years-exactly. 
Over the years, Ham Ninh became a thriving fishing village and a safe and quiet mooring spot for both boats of people fishing in the wider Duong Dong sea region and ships from the mainland that often drop anchor here and deliver seafood and transport goods.
Although no floating fish farms exist anymore, when surrounding areas become crammed with people and the influences of modern life, Ham Ninh maintains its rustic appeal.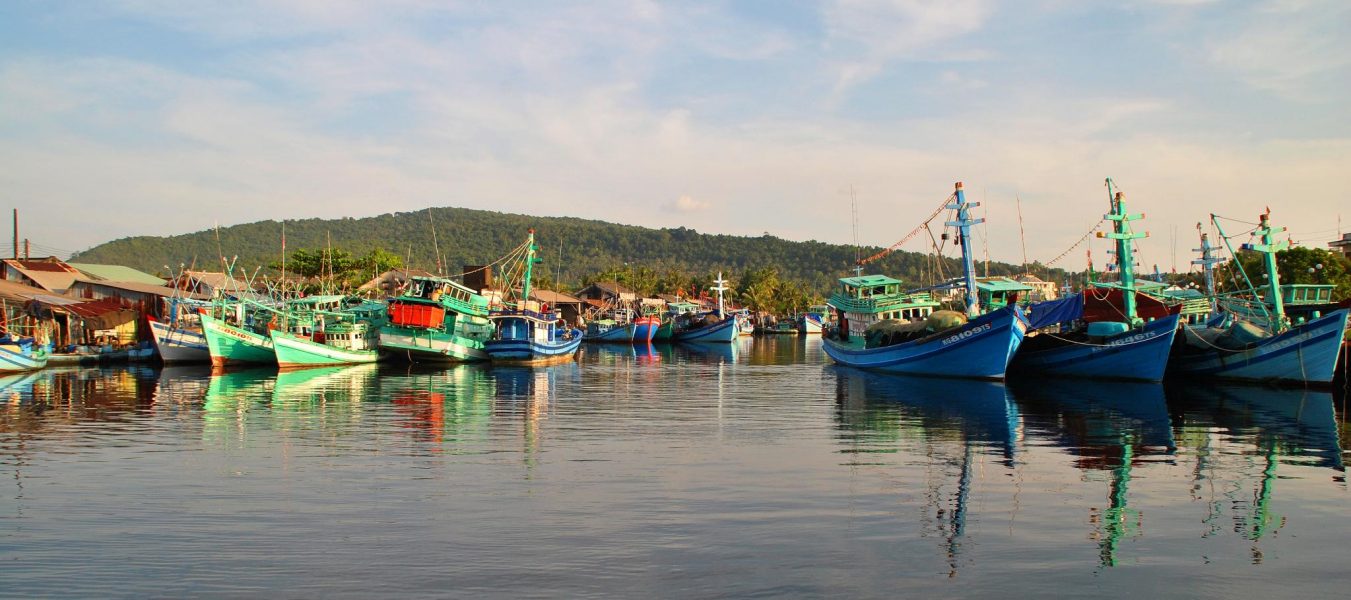 All that aside, it is now also one of the most abundant sources providing Phu Quoc with fresh crab and cheap seafood year round. In fact, the fish is so plentiful here that you can even see the pier swarmed by little children selling starfish that they caught in the shallow waters surrounding the village!
---
Planning a trip to most up-and-coming destinations in Phu Quoc, there come other exciting travel trends you must challenge yourself. Let's go:
Follow OnBird on Facebook or Instagram to get updated on useful information about Phu Quoc island guide.