Deep-sea Fishing in Phu Quoc – Phu Quoc Fishing Guide – one of Amazing things to do in Phu Quoc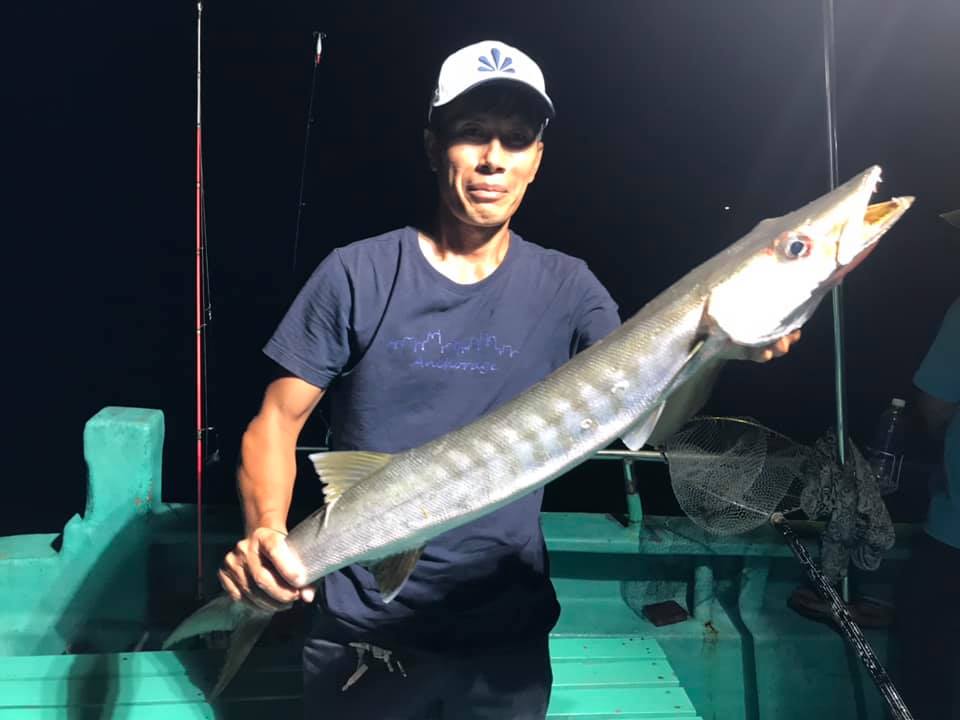 About Phu Quoc Trips, aside from Snorkeling, Sightseeing, Diving, Spearfishing, Enjoyable… or other amazing things to do in Phu Quoc then one of the must-experience things in Phu Quoc is Night-time Deep-sea Fishing, located on the underbelly of Cambodia in Thailand Gulf, the stretch of the sea around Phu Quoc is suitable dedicated charters for deep-sea fishing. Phu Quoc water is popular with Cobia, Ray, Grouper, Sailfish and many other species. (5 must-know things about Phu Quoc Deep-sea fishing)
A dedicated trip for deep-sea fishing is something to meet your demand of becoming a genuine warrior, your hungry for conquering another water in the world.
It is easy to make our trip in either Daylight or Night-time but from our experience and as professional players know that common scene will tell any fisherman to fish at night since fish are more active at night, besides that we could have a trick up our sleeve which makes us more apt to catch while fishing at night. In a dedicated charter for deep-sea fishing experts need to take into consideration some factors including the species of fish, season and the water in which we choose different methods for fishing.
As Phu Quoc always has the moon during Dry season and the sea is mostly calm at night then it would be one of the ideal factors to go fishing at night instead of Daylight.
Floating on the sea in a fearful quiet atmosphere and armed yourself with professional fishing gears with the escort of professional fishing expert – Phu Quoc guide, everything seems to be in place to wait for your big catches.
Phu Quoc Fishing Guide – Travel in Phu Quoc Island 
Phu Quoc sea by night is quite an active place under the clam surface since fish become more active here at night. Let's go through the night and feel the loneliness between the vast dark sea besides lank crews as they have become like that after hundreds of nights floating on the sea. Depend on external factors to let the boat drift with the current or be anchored at one reef of big fish.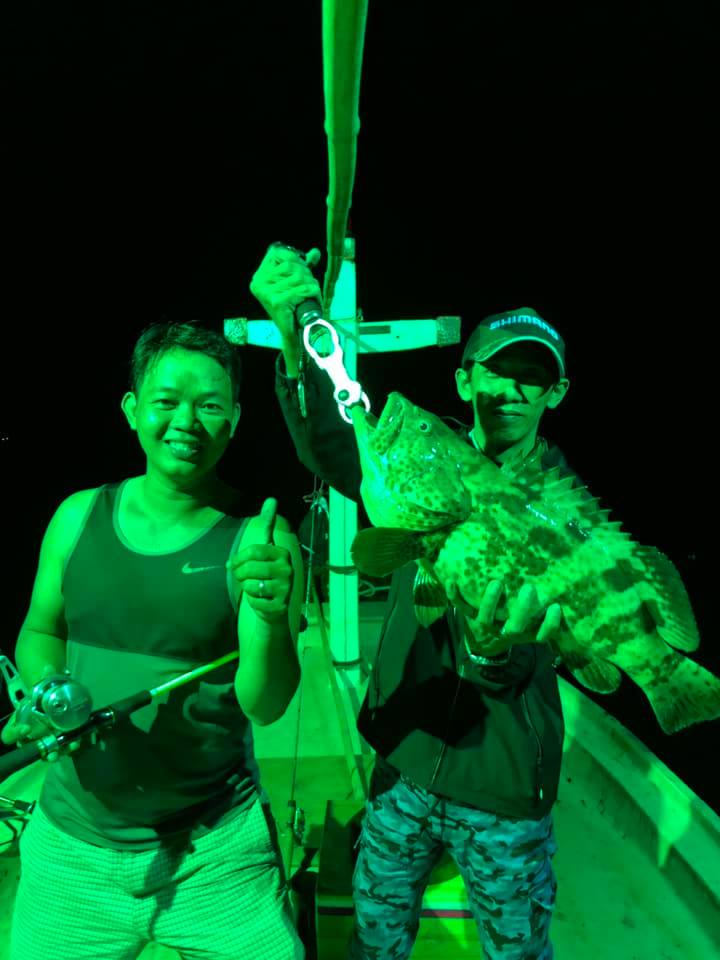 But nowadays as the reputation of Phu Quoc fishing is increasingly getting well-known many consequent births of the fishing charter were given, but most of those type of fishing trips are just local people with very good knowledge of Phu Quoc water but they are not capable of arming themselves with professional deep-sea fishing skills which are not suitable for senior or professional fishing players and it would be apt to become quite boring for the duration of such deep-sea fishing trip with local people. Those kinds of fishing trips using live squid as bait since their fishing method is not diverse, and they restrict you from using unlimited bait then if you are really keen on fishing experience then your provided, included baits on the price are not enough to obtain amazing catches then you will perhaps have to spend on bait.
So for real seniors or even amateur players in fishing, where could you find a professional one which is capable of carting all skill levels which provides you with diverse as well as professional fishing methods and of course there are not any limitation on bait? Please make a reference to this link or TripAdvisor to check in detail in order to meet Phu Quoc Guide. And we would like to see smile your lip because you have found out right one, proper one at your demand.