Phu Quoc Island – Amazing things to do in Phu Quoc Island
We heard lots of people saying that they had not many things to do in Phu Quoc, their words surprised me because as far as I know there a lot of things must explore, learn and discover in Phu Quoc Island, it is not a great matter to be able to find out some amazing things to do in Phu Quoc Island but the matter is your limited-time. You usually run out of time before promptly realized that you have missed many fabulous experiences in Phu Quoc Island. Now I am telling you right now some things you have missed and you should take them into account for your next visits to Phu Quoc Island.
Snorkeling in Phu Quoc Island – Amazing things to do in Phu Quoc – Phu Quoc Guide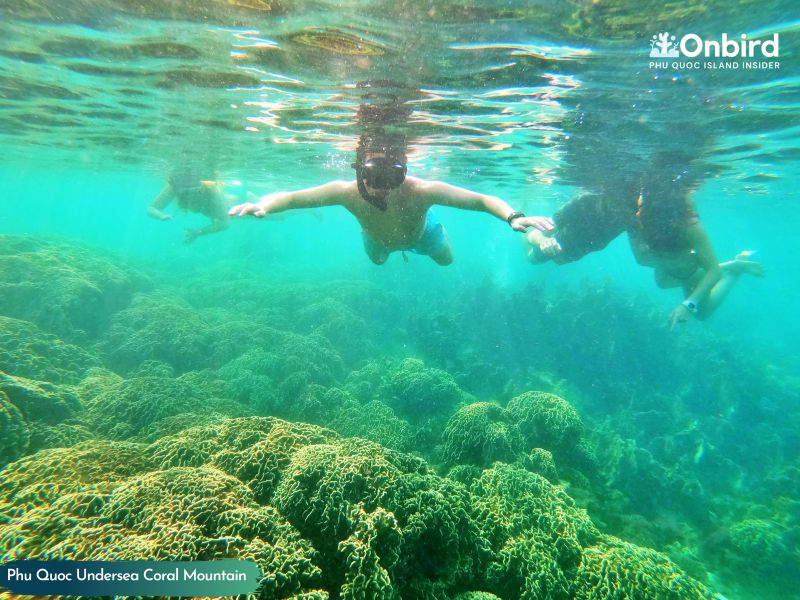 Read Necessary Tips in Phu Quoc Snorkeling Trips to gain more understanding about snorkeling on your Phu Quoc travel
Phu Quoc island is popular with tropical coral reefs, typically in the An Thoi archipelago – the South sea of Phu Quoc Island is home to many types of both hard and soft coral and it has been becoming well-known with special spots: "Undersea Coral Mountain", "Massive Golden Anemone Reef", "Sinularia Levi Coral Covered Cliff", "Phu Quoc Coral Continental Slope" or "Flower-shaped Coral Colony", "Coral Covered Canyon", "Great Christmas Tree – Porites coral", "Reef fish Home – Large Montipora Reef"…at Phu Quoc Half-moon Reef (16 Km off the An Thoi harbor), Phu Quoc Crystal Reef (14 km off the harbor), May Rut Trong Island (Hon Vong) and Phu Quoc U-Turn (16 km off the An Thoi town).
Besides that the Northwest of Phu Quoc is also another coral kingdom with thousands of square meters of area of coral reefs, especially the fringing reef about Phu Quoc Turtle Island is one of the most intact coral reefs left in Phu Quoc.
Check out 4 hours of Free-dive Trip or Private Snorkeling and Visiting remote islands half-day Tour in the afternoon or in the early morning.
Remember to wear on Long Sleeve Shirt instead of being bared back with sun cream because of the harmful influence of sun cream on water quality in general and the environmental protections for marine species.
Visit remote islands in the An Thoi archipelago – Amazing things to do in Phu Quoc Island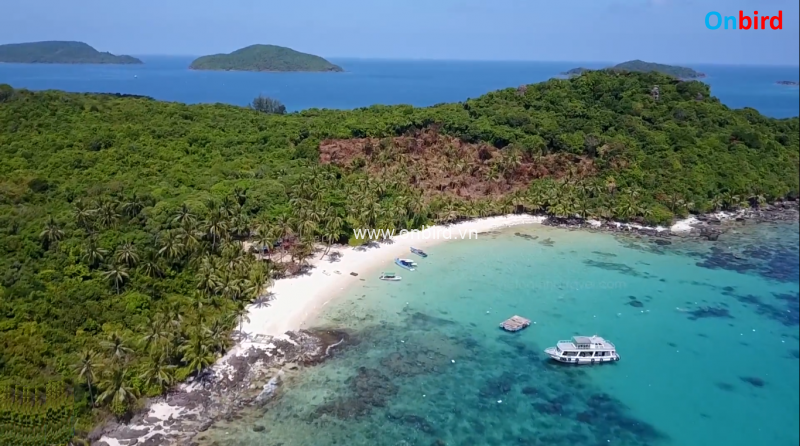 One of the must-do experiences in Phu Quoc, you could easily visit beautiful remote islands in the An Thoi archipelago, South Phu Quoc through snorkeling tours as these islands are in the itinerary. Among that, May Rut Trong Island (Hon Vong) is the best place worth visiting in Dry season to visit for relaxation intervals after in-depth snorkeling and before sunset time. But how to reach here in quiet time but not in touristy time and enjoy the whole beauty in a peaceful atmosphere without the noisy crowd? Then half-day tour in the afternoon (here) is absolutely a proper solution for those who would like to enjoy a private atmosphere and welcome gloaming at the beach on a secluded island.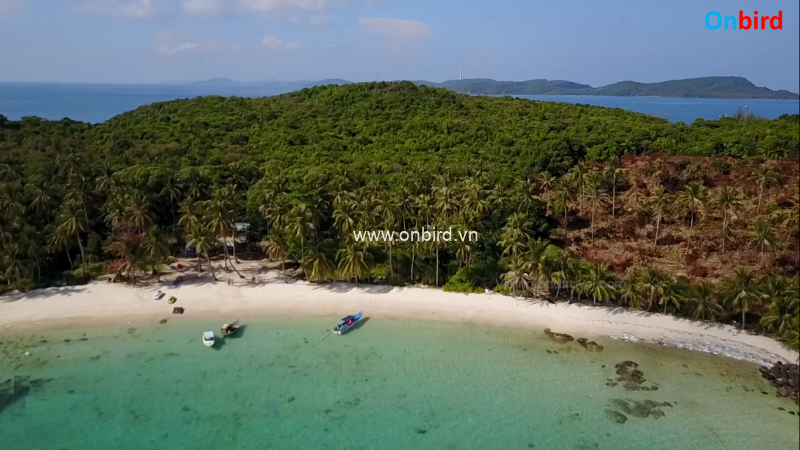 Kayaking in Phu Quoc – Paddle to a beautiful island – Phu Quoc amazing things to do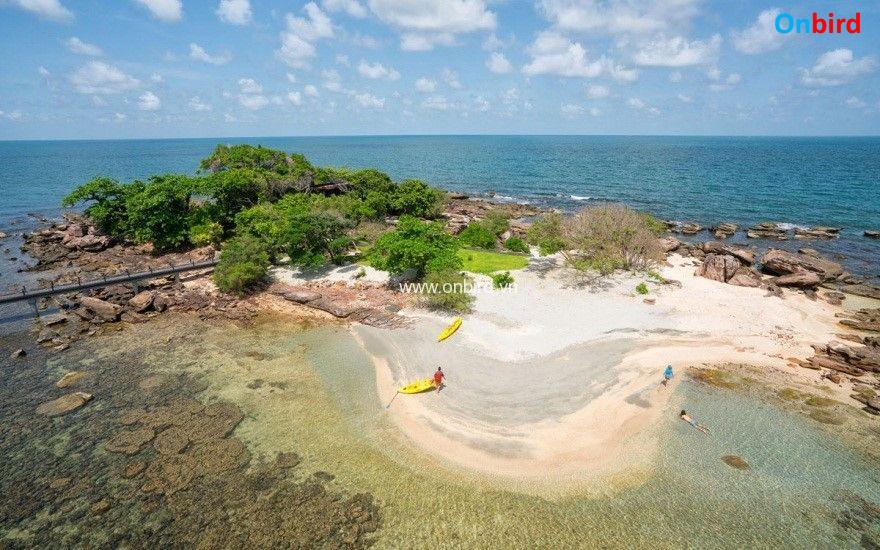 An extremely amazing thing to do in Phu Quoc that I have obtained is to do kayaking on the sea, typically Kayaking in Vung Bau Bay along Half-moon Beach – Vung Bau and visit Phu Quoc Northern Fingernail Island, it will be absolutely amazing. (Check out Phu Quoc Kayaking Experience in Vung Bau Bay) or you can check out this amazing Phu Quoc Trip: Sunset Kayaking Tour along Half-moon Beach, Vung Bau Bay – Explore Phu Quoc Northern Fingernail Island, Casuarina Beach by Kayaking and Romantic dinner by beach.
Admiring sunset while kayaking on the tranquil sea of Vung Bau Bay by your friend is a certain must-try experience in Phu Quoc and then having dinner by the fuzzy beach of sunset time, you could check out here to acquire partly the feel of that kind of experience.
Many people who visited Viet Nam and particularly Ha Long Bay must have done kayaking in Ha Long Bay on the green calm water, but try out kayaking on the calm sea in Dry season in Vung Bau Bay, along Half-moon Beach is completely another different fabulous experience that will be able to complete your happiness, kayaking on a calm sea between the pristine atmosphere of Vung Bau Bay.
Kayaking in the Cua Can River (another safer experience for those who are afraid of the sea) to see riparian mangrove forest and paddle to the Nguyen Trung Truc template located on the river bank – a historical site in Phu Quoc Island.
Remember to wear on a life-vest to take precautions against unexpected events.
Discover Phu Quoc Starfish Beach – Phu Quoc amazing things must see – Phu Quoc Guide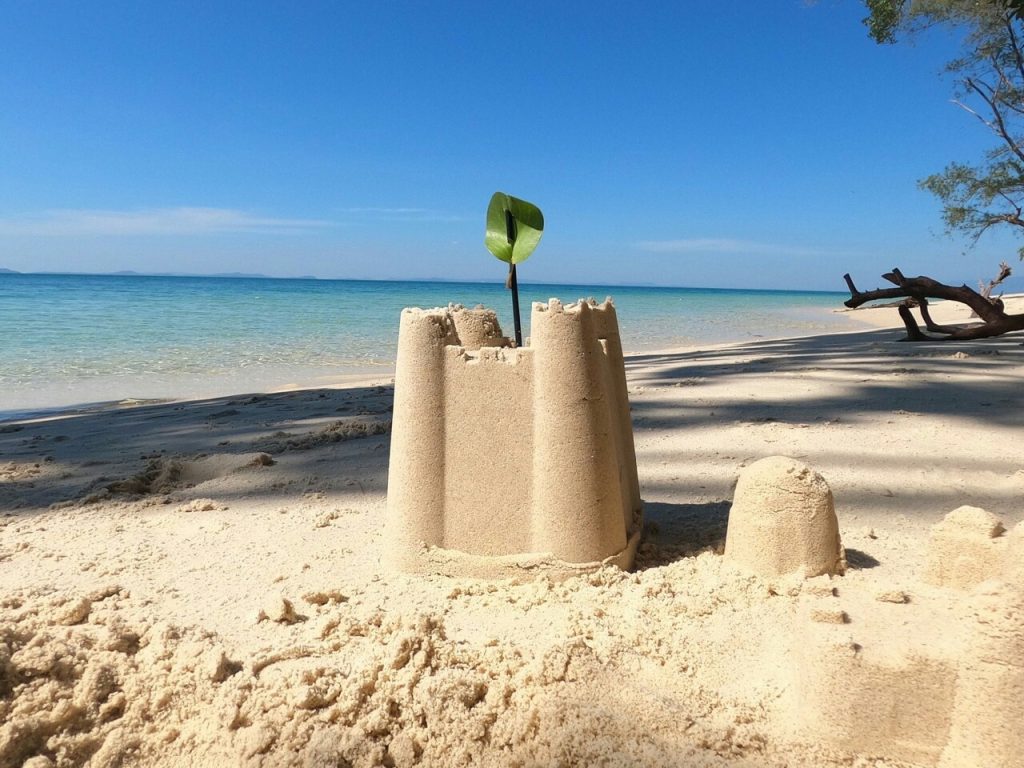 Phu Quoc starfish beach or Rach Vem Beach is located almost 30 km away from Duong Dong town by North, overlooking Cambodia and Phu Quoc (Viet Nam strait), surrounded by dense green bush as well as big mountains makes the landscape here a fusion of majestic and pristine. Due to the special location, an outlet nearby the beach therefore in order to get a beautiful and amazing experience then its really necessary to comprehend the weather of Phu Quoc before planing up your trip to Phu Quoc Starfish Beach. Check out the amazing tour of Discovering the uninhabited part of Phu Quoc Starfish Beach, enjoy Sunset and night squid-fishing at the fishing village. You will experience a long trail of 18 km through a part of Phu Quoc national park before reaching Phu Quoc Starfish Beach, this is one of the leftover untouched natural parts of Phu Quoc with clean water depending on the date you are visiting, and of course, you will be meeting a lot of starfish here and don't take them out of water longer than 30 s if you don't want to hurt ourselves environment.
Go camping in Phu Quoc – Phu Quoc amazing things to do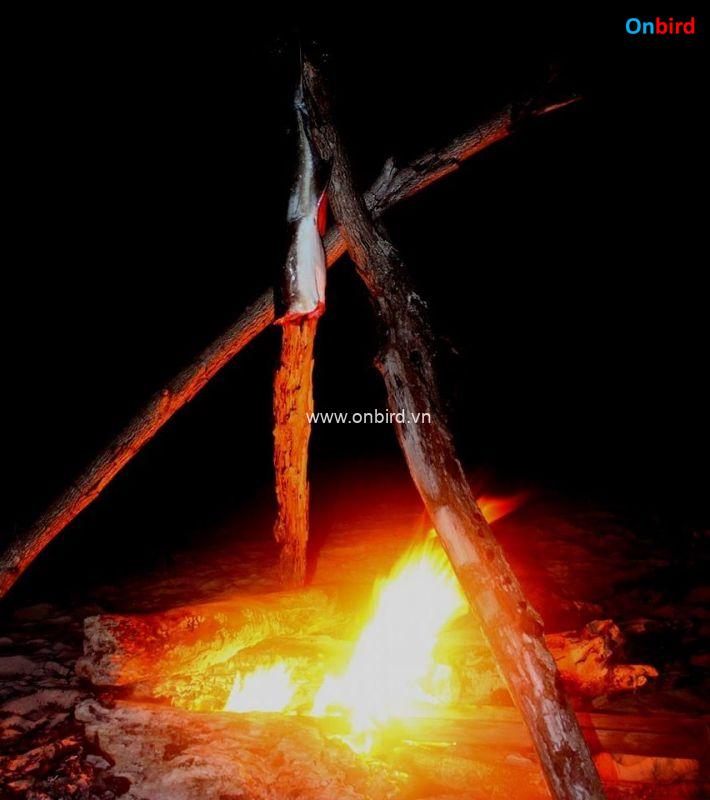 In Phu Quoc Island is a rare place in the world that still preserve untouched beaches of which landscapes are quite peaceful and Dry season is an appropriate as well as the ideal period for camping with friends, some proper places for wildly camping such as Phu Quoc Starfish Beach (Rach Vem) in the North of Phu Quoc and Half-moon Beach (Vung Bau) in the Northwest or paradise-like Dragon Beach. Go to Phu Quoc Starfish Beach in the late afternoon, set up your camp on a beach of white sand, crystal water with the green forest and remote mountains at the rear. When the dark comes out it is time to for camp-fire and beer, friends sit around the fire together, tell each other about life, once you will be in the beer you will be lying on the beach and listen to the sound of the slight breeze in the night of camping.
Remember to put out the fire with water after all in case of unexpected events. Check out "Discover uninhabited part of Phu Quoc Dragon Beach – Sunset catching and meal at Fishing Village "
Easy Trekking in Phu Quoc – Phu Quoc things to do – Phu Quoc Travel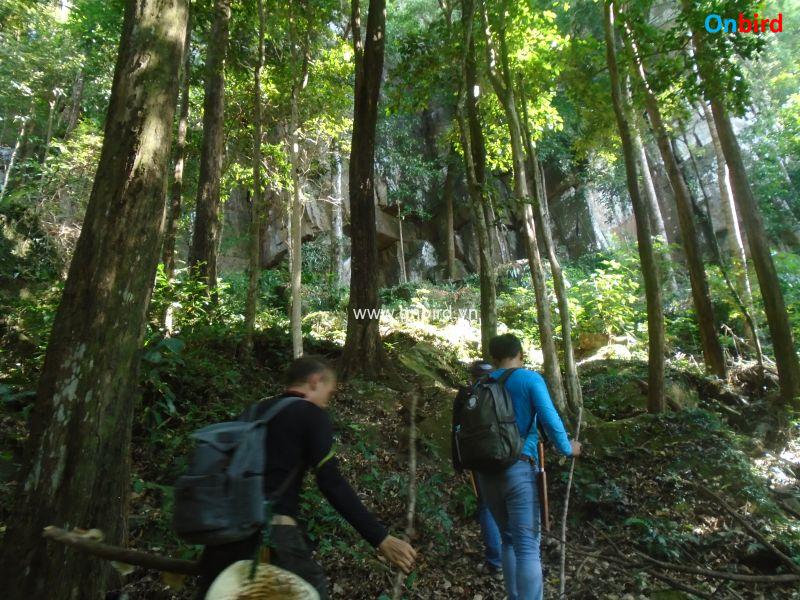 As you know an approximate area of 50% of Phu Quoc Island is being covered by dense tropical forests. Tourists have mostly enjoyed the beauty of the sea but forget that Phu Quoc has not only the sea but rivers and typically a vast green lung. I have heard many mystery stories about Giant snakes, Giant birds and Giant tigers and sacred mountains located deep inside the dense foliage of Phu Quoc National Park of which the atmosphere extraordinary gets quiet and the only sounds you will be hearing originated from remote birds, remote animals. It sounds scary, doesn't it? Throughout the walk including crossing mountain slopes, you will certainly run into many hundreds of years with a strange shape. But the biggest booties from which you will derive benefit are the natural air, the scenery of dense green foliage, a short workout and a beautiful picture of the overall view of parts of Phu Quoc Island at the end of the day out.
Check out Mount Tien Son (Read about Mount Tien Son – Phu Quoc Trekking – in the process of updating) 
Deep-sea fishing and Big game trolling Rods – Phu Quoc Island Guide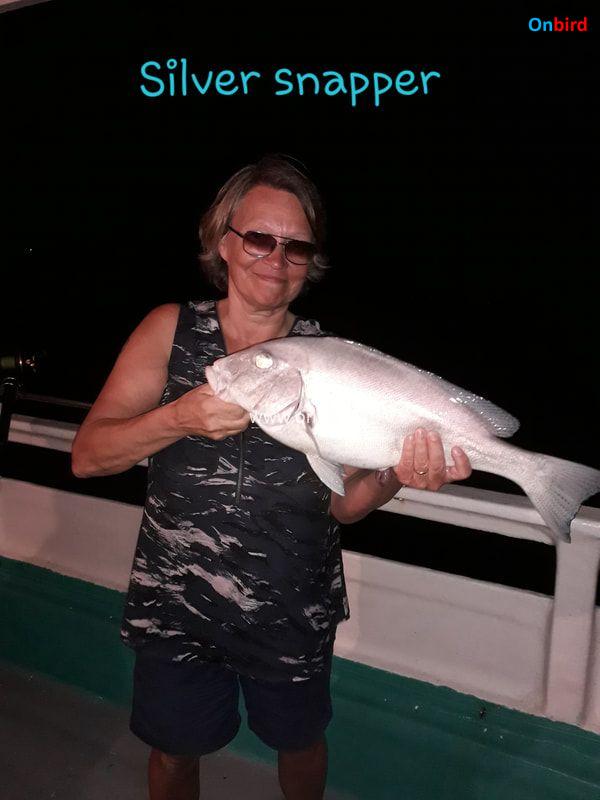 Phu Quoc boasts not only beautiful beaches but many fishing-grounds nearby in which fishes teemed, abundant in big fishes. It seems to be always better to go for deep-sea fishing at night instead of in the daytime, as the sun goes down and stars come out, the sky gets dark but the nature mother can't afford to cover up Phu Quoc with the night as Phu Quoc will be lighted up with thousands of lights along the coastline and hundreds of fishing boats on the sea waiting for big catches. And for those who will be joining Deep-sea fishing charter, you will stay alone on the sea because there are many remote accompaniers coming along with you. Sailing on the sea at night or in the daytime and fishing in professional methods in accordance with actual conditions of current, wind and reef. If you are a big fan of Dee-sea fishing charter then you should not ignore Deep-sea fishing and especially Big game Trolling while visiting Phu Quoc. For the first time throughout Viet Nam, you could try out the experience of Big game Trolling.
Check out Deep-sea Fishing in Phu Quoc or book now from here
Outings in Phu Quoc to historical, cultural sites – Phu Quoc Island Guide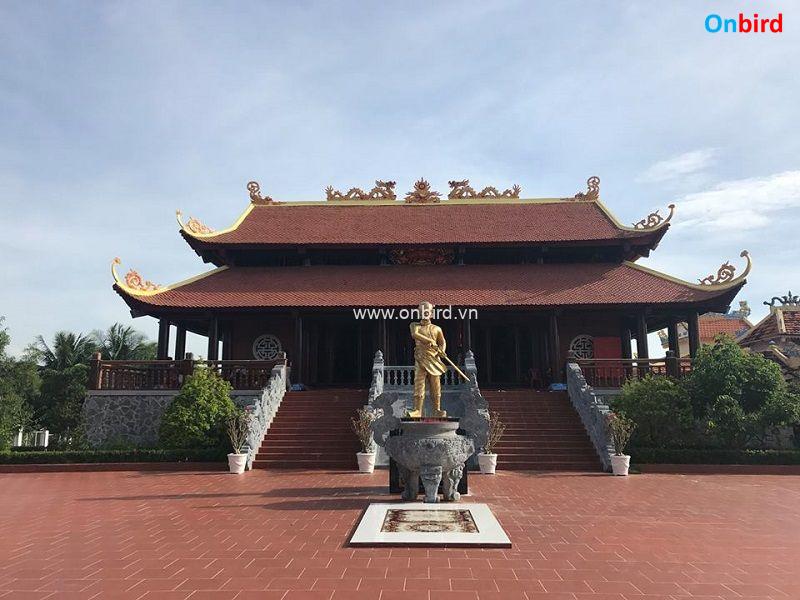 Aside from natural attractions, Phu Quoc Island is also proud of a long history associated with the Vietnamese heroic history. Visiting historical sites: Nguyen Trung Truc Temple (another temple in Rach Gia City) and Phu Quoc Prision are so reminiscent of one of fierce national protection periods in Vietnamese history. Nguyen Trung Truc Temple is located in the North of Phu Quoc, is one of the earliest build worship places of Nguyen Trung Truc an anti-French colonialists Vietnamese nationalism patriot, listen to the story about his victories over battle with French colonialists before had to move to the Cua Can River, Phu Quoc as the final base before the pursuit of French colonialists, he handed himself in exchange for the freedom of his all insurgent soldiers after a long time siege in the forest. Or going to the Phu Quoc prison or the Coconut prison to see and feel how hard heroic small Vietnamese underwent the bloody hundred-year's war, to more appreciate the value of peace.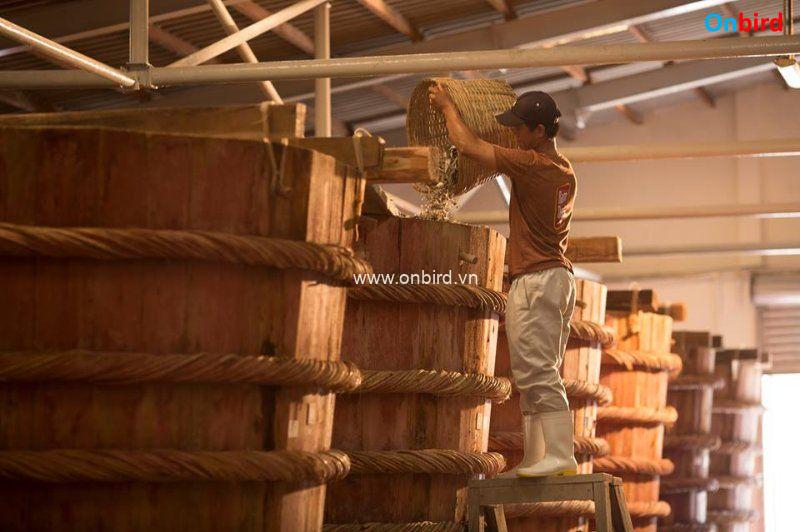 Regarding cultural sites such as traditional fish sauce factories, pepper farms, wine farms, pearl farms, you will be able to be learning more about the typical specialty of Phu Quoc island and Viet Nam in general, good benefits for your health that you could derive from them, they are all top ranks in the global market such as Viet Nam is now the world's biggest pepper exporter contributing an output of about 39-40% to global exporting market, this is an opportunity to buy home some.