Border and quarantine restrictions are easing up with increasing vaccination rates, and people are ready to travel even as the pandemic lingers. Those traveling at this time, however, will no longer behave like pre-pandemic travelers. After 2 years of Vietnam's border closures, we are seeing the "revenge travelers" coming back to the island to connect with the beautiful natural beaches and eco-friendly resorts.
OnBird sincerely introduces to you Top 5 beach resorts with covered green space on Phu Quoc Island to meet the expectations of this new breed of travelers.
1. Cassia Cottage
 Located in Dương Đông town's center, Cassia Cottage is a 4-star resort that has still kept Indochina style in its architecture since the 90s.
If you'd like to stay in a cozy room with a sightseeing of the whole view of  Duong Dong sunset, among beautiful masterstroke gardens and full of conveniences at a reasonable price, Cassia Cottage is a must-stay in your bucket-list.
Onbird is quite impressive to a guest's review, who used to stay here:
"Marooned in Paradise. Great hotel Don't be fooled by the word "Cottage". This beachfront hotel has spacious, well-maintained rooms with balconies and lots of windows to take in the stunning gardens and sky."
2. Salida Resort Phu Quoc Island
A perfect choice for your 5-star holiday. Located on Trần Hưng Đạo street's front line, Dương Tơ ward, Salinda is compared as a charming girl with a long-lasting beauty through time. Despite the ferocious development of the hospitality system on Phú Quốc Island, Salinda still maintains the standards of a leading 5–star resort: The most delicious breakfast on the island, perfect services, more suitable for couples.
Let's discover more with 3 reasons why Salinda becomes a faultless destination in Phú Quốc.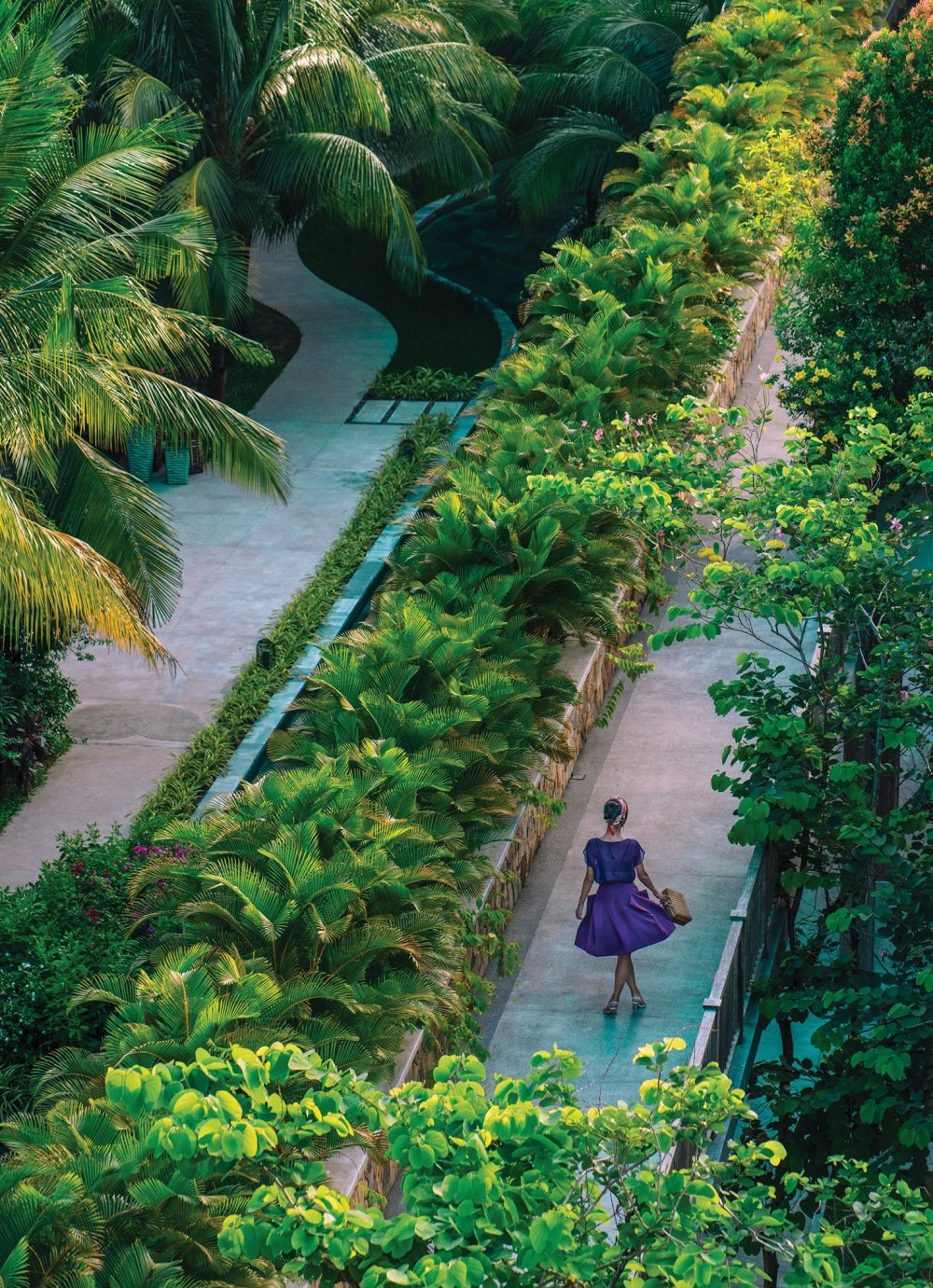 3. Mango Bay Resort –  Ông Lang Beach
Mango Bay is a well-known name during all this time. So, OnBird won't mention it in a detailed way anymore. 
Besides, we would like to bring you a different aspect. The Restaurant on Mango bay's rock cape, which is famous for "Sunset On The Rock" with amazing cuisine, was highly recommended by foreign visitors a few years ago.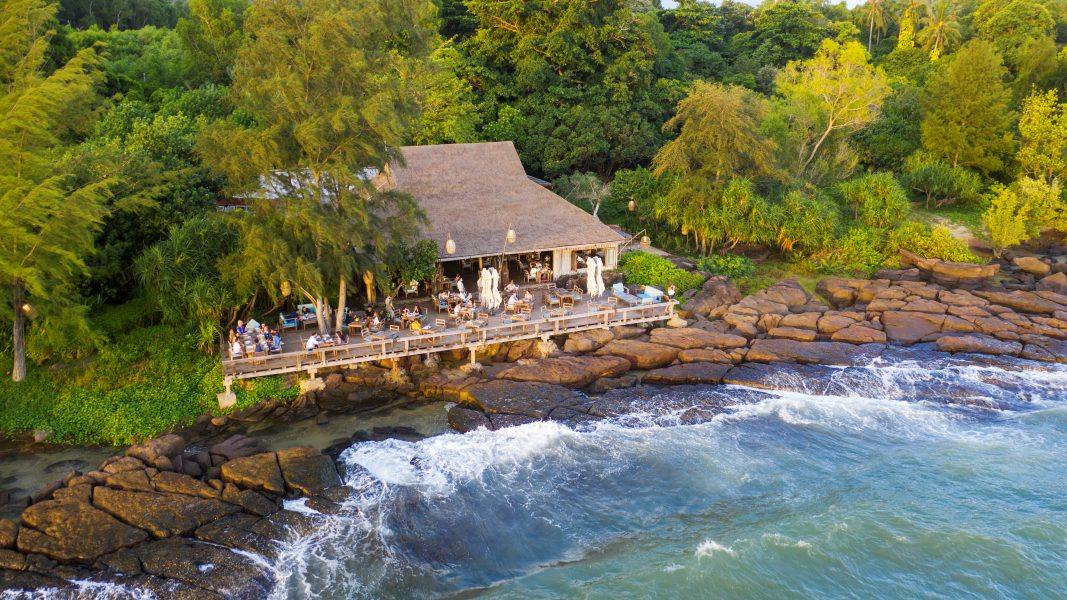 4. Chen Sea Resort & Spa – Ông Lang beach
Next, you can see suggestion 4 below if you're looking for a tranquil space:
A unique architect compounding Champa and Kinh culture in each detail, Chen Sea is a 4-star resort with international standards.
This resort impresses guests with different traditional designs and luxurious spaces. A private dinner with sunset on the sea will charm you. Several visitors stay here and spend time enjoying all included services at room price. It's worth it!
– A room corner of Villa Chen Sea
Read more about Chen Sea Resort & Spa here
5. Nam Nghi Resort – 4 star in Vung Bau bay
Impressed by the interference of wild nature's beauty and luxury features, idyllic landscape, and modern architecture, Nam Nghi has a different advantage.
Located in Móng Tay Islet, from Dương Đông town to the northern island about 25km, Nam Nghi Coral Peninsula Phú Quốc is the only luxury resort in Phú Quốc that has not only primitive forest systems with many vivid tree branches spreading out of water edge but also abundant coral reefs undersea.
Rock Bar Island – a cozy bar on an isolating cliff, Tree House restaurant covered by majestic banyan tree's canopy and put on a high-view position with a vision at the end of Móng Tay rock cape.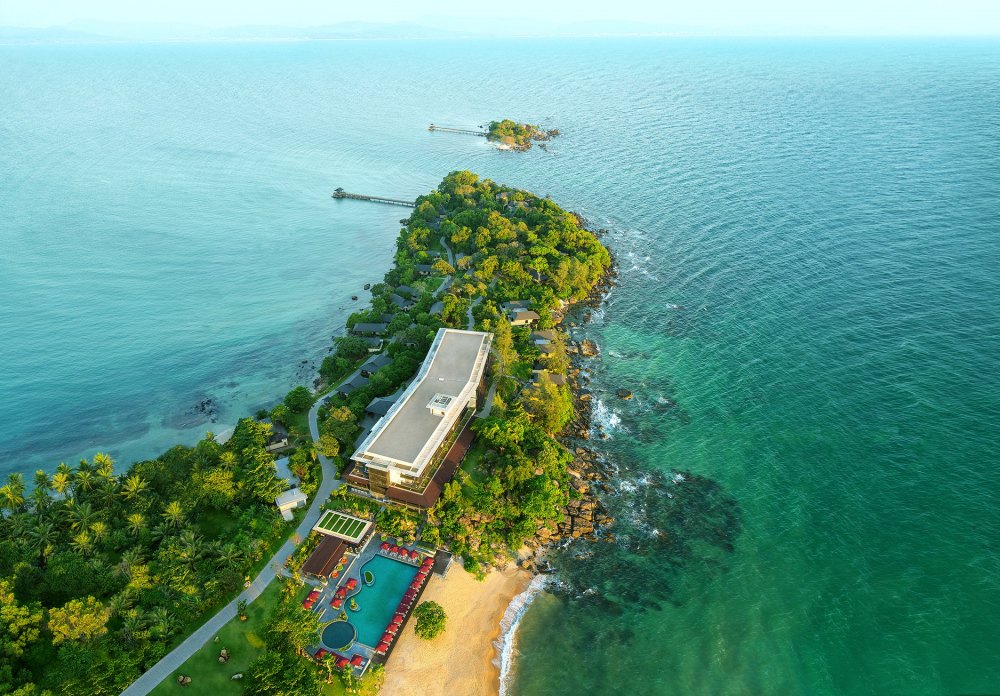 We hope you will choose a beautiful resort when visiting Phú Quốc. Contact us if you want to look for some information about the travel experience, a destination with the most reasonable price.
Let's join our Phú Quốc Charming group! – where we can share crowd-avoiding experiences, discover the little-known beauty of Phú Quốc Island