OVERVIEW –

NORTH PHU QUOC PRIVATE CAR TRIP 
Not possessing as many hot check-in places like South Phu Quoc, the North area has its own charms of wild nature, fresh & peaceful atmosphere, less-commercial destinations. An 8- hour journey crafted at a low cost is pretty easily reserved with a few steps. Here comes the North Phu Quoc maps pointed most of the interesting places in the Northern part of the islands in which you can pick them out to visit.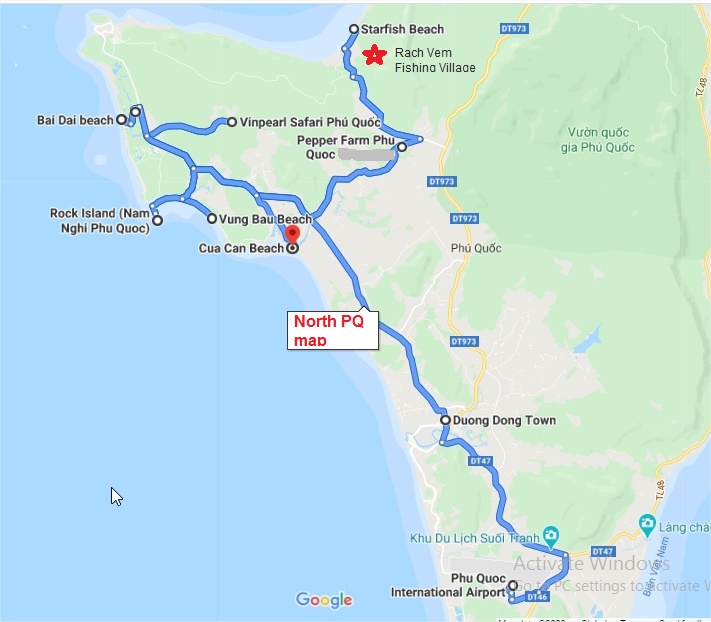 QUOTATION
8- hour North Phu Quoc Island Trip departing from Duong Dong Town.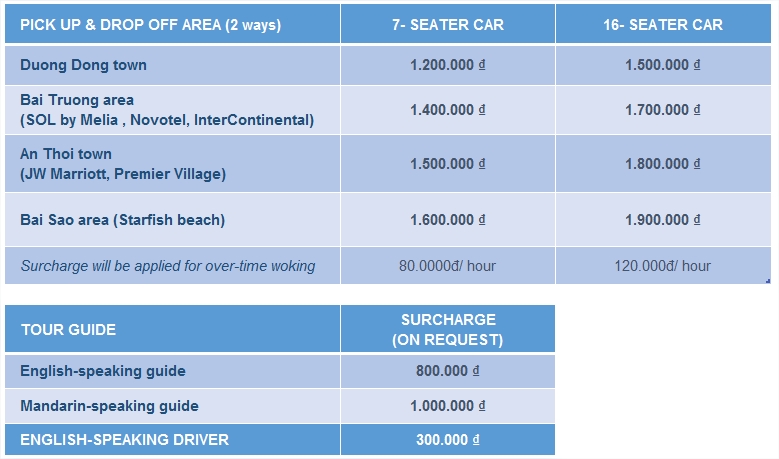 Note: 
Rates ar quoted in VND, 1 US$ = 23,500 VND

All surcharges are payable in cash directly to the car driver.

A 7-seat car is allowed a maximum of 5 medium-sized luggage

A 16-seat car is allowed a maximum of 10 medium-sized luggage
📌 Inclusions:
Tour duration: 6- 8 hours (day time), 

Private air- conditioning transfer (7-seater or 16- seater)

No speaking Driver (surcharge for English-speaking driver)

Mineral water
📌 Exclusions 
Child seats are not available

10% VAT

English/ Chinese- speaking guide, over-time working, remote areas, and English- speaking driver is all exclusive in the above rates. 
Contact us:
✔️  WhatsApp: (+84) 396526078
✔️  WeChat ID: Y0383860410
✔️  Line chat ID: 0396526078