Best time to visit Tranh Waterfall in Phu Quoc – Phu Quoc "Suoi Tranh"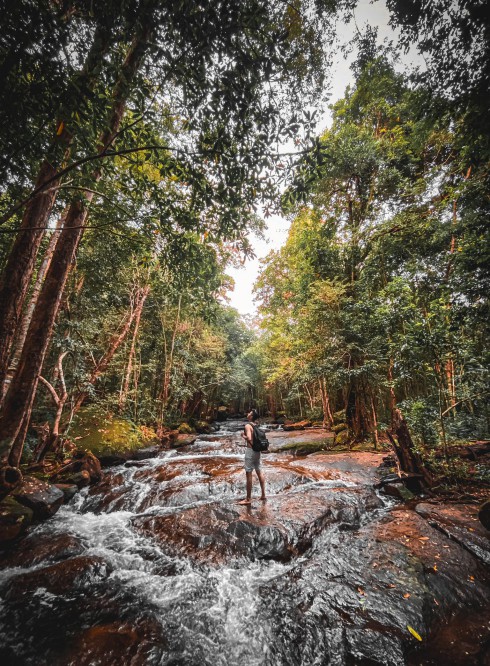 In addition to the green sea, the green jungle, Phu Quoc Island also owns beautiful and charming streams filled with water from persistent rains during the rainy seasons. And of course, many travelers will put stream and waterfall-visits into the list bucket for a vacation in Phu Quoc. But as you know that the best time to visit Phu Quoc is in the dry season when the rains have gone, so what is the best time to enjoy the beauty of waterfalls and streams in Phu Quoc as they gradually dry out and become almost dry in the dry season?
Tranh Waterfall or Suoi Tranh is the most mentioned name when you search for beautiful waterfalls or streams in Phu Quoc on the internet. Located inside the jungle with a stone-paved lane of 400 – 500 m running parallel to the stream leading to the main waterfall which is about 4m high. Phu Quoc rainy season start from the beginning of May and last until the end of October, intensity of the rains gradually increase from July to October, the storming time in Phu Quoc is usually in October as the area is under the influence of big storms heading to Vietnam from the East sea during this period of time, this is also the most severe time in Phu Quoc, during this time you find the news about newly forming-storms are always the most appearing on the internet in Vietnam. In Phu Quoc, the seaport almost blocked at this time.
The period between November and the beginning of September will be the best time to visit waterfalls and streams in Phu Quoc from our point of view, as this is the beginning of the high tourism season, therefore, there are not many tourists that you will run into when visiting attractions on the island, very ideal to contemplate the wild beauty of natural attraction like waterfalls and streams. As the intensity of the rains significantly reduced, although sometimes you just run into the rain at night, but the sky will be beginning to become sunnier make the atmosphere when standing amid the jungle by streams full of water is quite natural and original. Only in this period, you can see the Tranh Waterfall at it's most beautiful state as the abundant water flow and you have large space at the waterfall or in the stream to immerse yourself in the water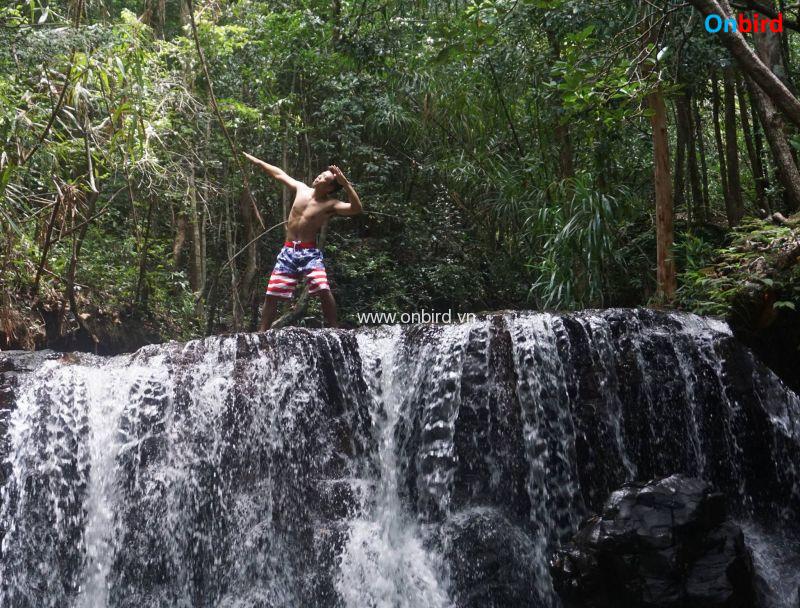 If visiting the waterfall after December?
You will be running into a touristy situation as many tourist groups of tour operators take their clients to the place and especially the main waterfall and the stream will no longer have strong current by the time as the stream is getting drier and drier. And after 15 – 20 minute of hiking on the stony lane, you find no space at the waterfall to get into the water due to the touristy atmosphere with the appearance of many people