New World Hotels & Resorts and Sun Group partnership remarks a luxury beach village resort's operation on Phu Quoc island come 2021. 
Let unveil the most remarkable things about this all-villa enclave on our tropical island!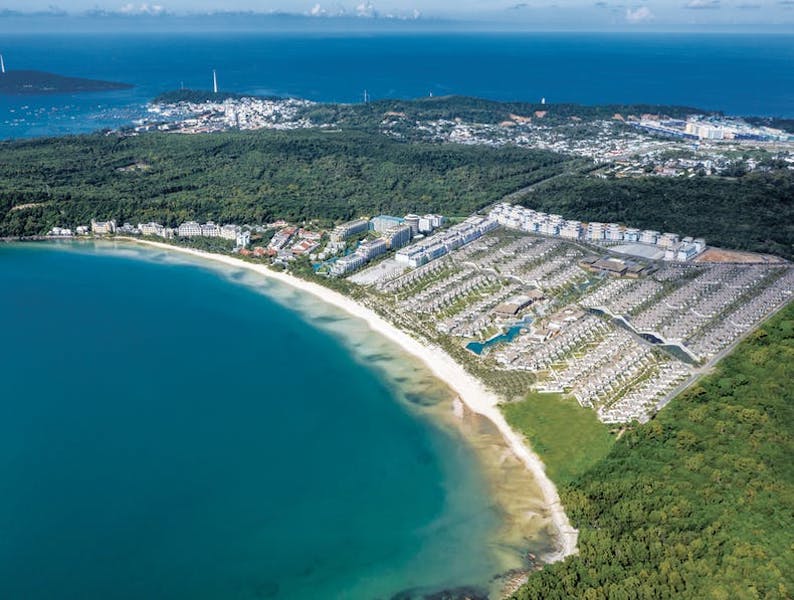 1. A luxury beach village with all 375 villas on 60-hectares of Kem Beach
It's the first resort in Vietnam with 375 villas in seven configurations starting from 124 square meters in size to the grand 414-square-meter Sun Beach Front Villa. Every thatched-roof villa includes a private swimming pool and magnificent ocean views. Akin to a luxury beach village, New World Phu Quoc resort is situated on the southwestern tip of Phu Quoc, on nearly 60 hectares of tropical landscape facing acclaimed Kem Beach – a 3.5km crescent-shaped swathe of idyllic shoreline facing the Gulf of Thailand.
The resort's private stretch of Kem Beach is a magnet for water sports, beach lounging, and magnificent sunsets, but the meandering pathways through the resort's landscaped gardens also lead guests to a myriad of additional recreational options, including an outdoor swimming pool, fitness center and studio, a 16-treatment-room spa and kids' club for little vacationers.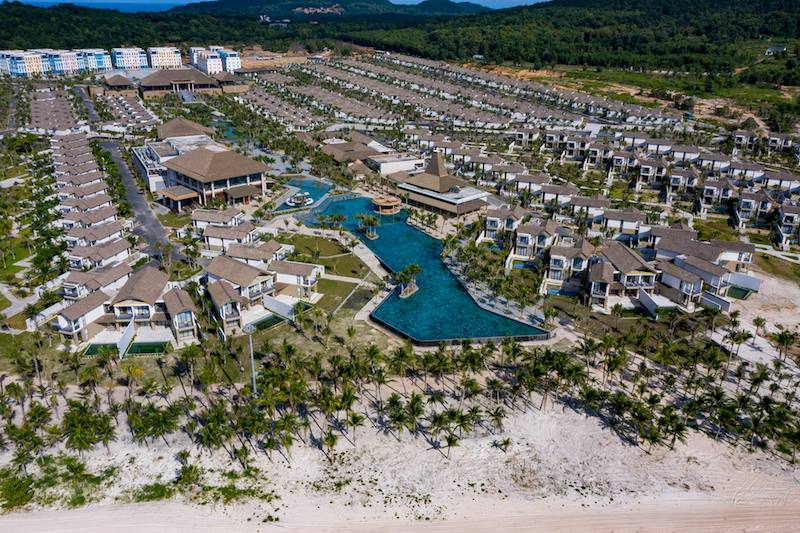 2.  In ambience, setting, and style
New World Phu Quoc Resort combines contemporary design with time-honored Vietnamese architectural concepts, each villa is composed of three separate areas, all enhanced by fresh ocean breezes and natural sunlight. Wood, bamboo, and rattan are incorporated into stylishly elegant Vietnamese interior décor.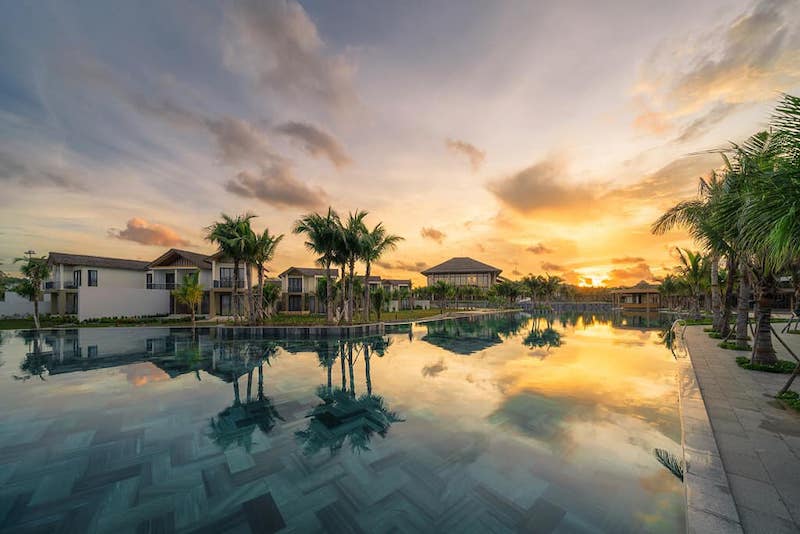 The resort luxuriously reflects all the charm of the verdant Vietnamese island that is proving an increasingly irresistible lure to visitors from around the world. It is also a gateway to exploring Phu Quoc's captivating culture and island lifestyle.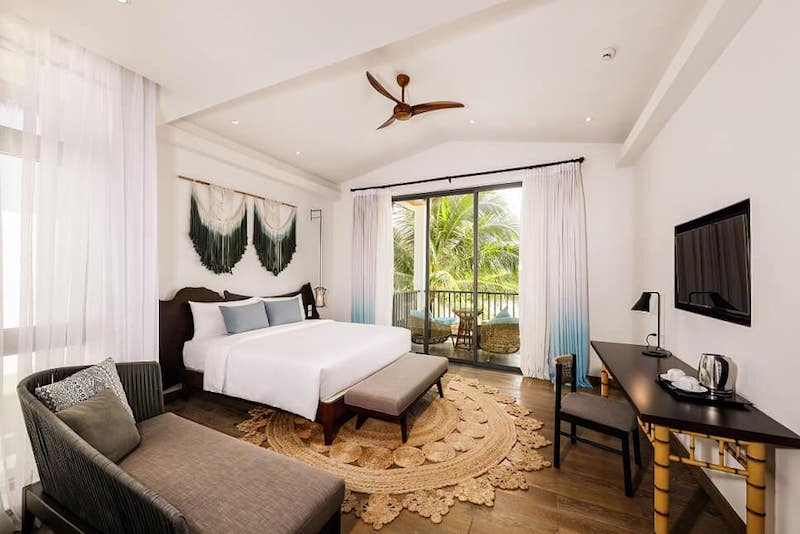 3. Partnership of New World Hotels & Resorts & Sun Group 
The partnership between New World Hotels & Resorts and Sun Group will unveil an all-villa enclave at one of Vietnam's finest beach destinations
New World Hotels & Resorts has been appointed by Sun Group to manage New World Phu Quoc Resort on Phu Quoc island, with first guests anticipated in 2021. The agreement heralds not only the 11th property and second resort to join New World Hotels and Resorts' portfolio across Asia in city and resort destinations, but the third in Vietnam. Meanwhile, Sun Group, founded in 2007, is one of the leading private economic groups in Vietnam, making significant contributions to Vietnam tourism economic development. Its prestigious hotel projects in Phu Quoc namely JW Marriott Phu Quoc Emerald Bay and Premier Village Phu Quoc Resort… have elevated the destination to world-class status and made significant contributions to the local economy and welfare of the island's people.
This partnership between two of the most respected brands in hospitality might bring not only a superlative new experience for travelers to Vietnam but reinforce Phu Quoc's position as a world-class holiday destination.
Follow us to get updated on more Phu Quoc's hotels and resorts helpful information.