Phu Quoc "Christmas Tree Worm" Coral – Phu Quoc Snorkeling 
Located in the Phu Quoc Crystal Reef – one of the most beautiful water-possessing reefs within 18 km off the Southernmost town of Phu Quoc – An Thoi town. The Phu Quoc Crystal Reef is the home of various hard coral species, among that you will probably find the outstanding presence of Porites Coral, a kind of Rocky Coral with a rock-like outward appearance. At here, the kingdom of Massive Coral – Crystal Reef we have found out one of the fascinating spots other than the Phu Quoc Coral Mountain, that is Chrismas Tree Worm Home – a kind of marine creature found burrowed into stony corals such as brain corals and Porites Corals over lagoons and coral reefs. We have found out the presence of Christmas Tree Worms on a Great Porites Coral at Crystal Reef 10 km off the An Thoi harbor.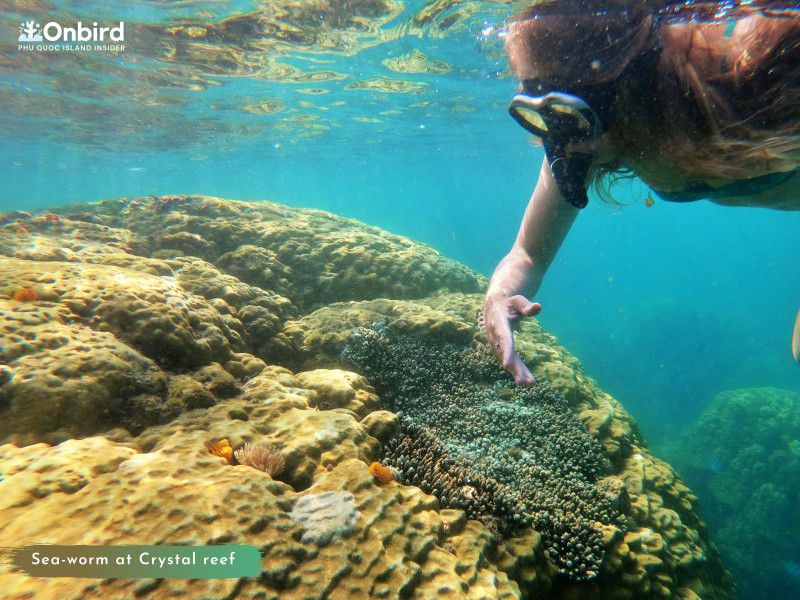 Feeding themself on their prey, on zooplankton by their self-made tubes, which retreat back into when threatened. You could witness these amazing actions by making a stir in the water on which  Christmas Tree Worms front. The Phu Quoc Christmas Tree Worm Home is located at the depth of fewer than 1 m on a big Porite Coral which is around 3 m high and the top of the coral which is within 0.4 m close to the water surface is the home of some Christmas Tree Worms.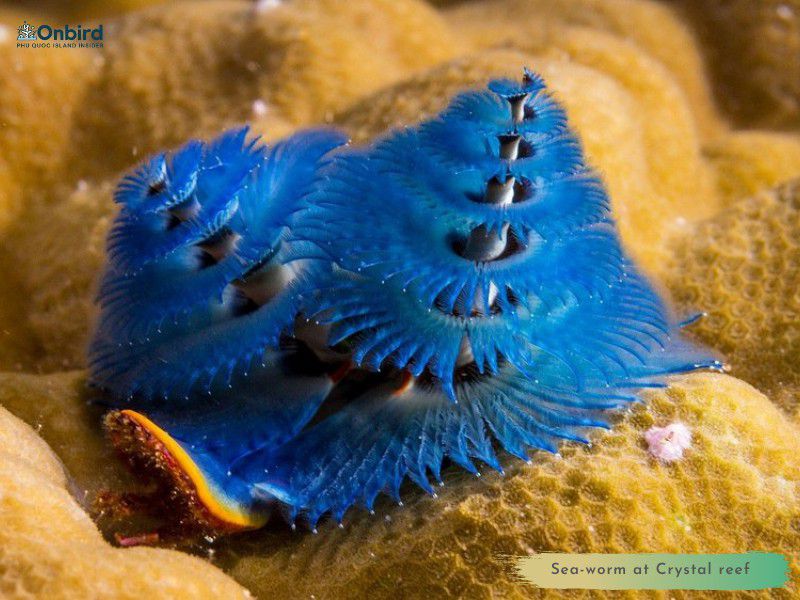 The coverage of Christmas Tree Worm is not really dense here but we have found here the mixture of the blue of the water, the yellow of the big rocky coral and the white of sand…all of those colors constitute your fascinating feeling. Especially, for children, the Christmas Trees could make them evoke memories of the game "Smashed paint overhead" as the worms will sink into their shell when feel threatened under the action of movements in the water.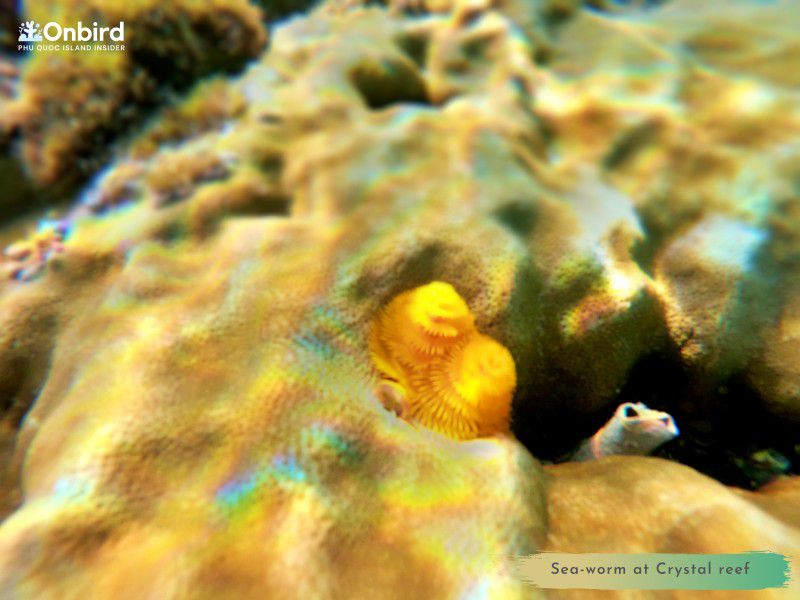 Christmas Tree Worms are living on the Rocky Coral wear on red, blue, orange, yellow, brown…Their preys are zooplankton swimming in the water. Attentive observation of this kind of marine creature will absolutely make your exploration of the coral reef at the Phu Quoc crystal reef more fascinating, enrich your experiences of snorkeling in the Phu Quoc water.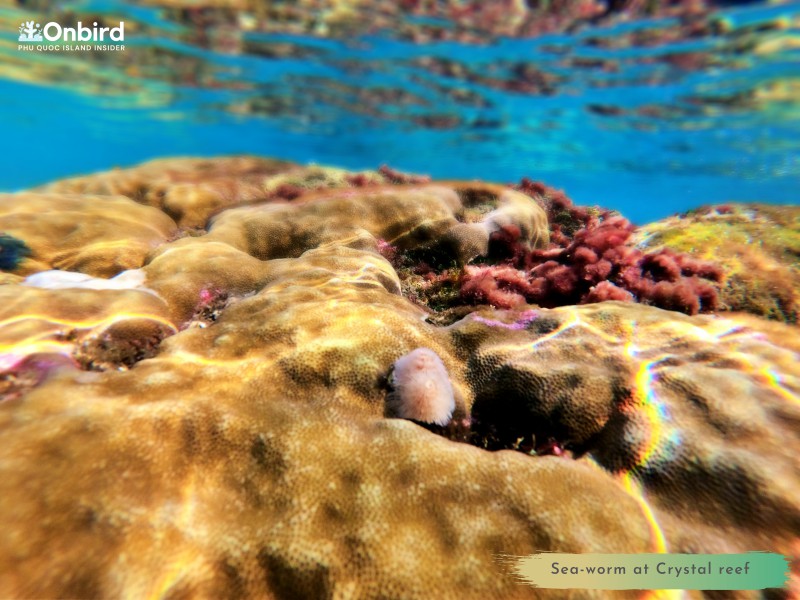 In observing Phu Quoc Christmas Tree Worms, please be careful due to the shallow water you might touch the big Rocky Coral accidentally, which impacts harmfully on the coral.
Please check out soft-adventure snorkeling tours in Phu Quoc Island with OnBird