General information Casuarina Beach (Bai Dai) Phu Quoc – Phu Quoc Island Guide: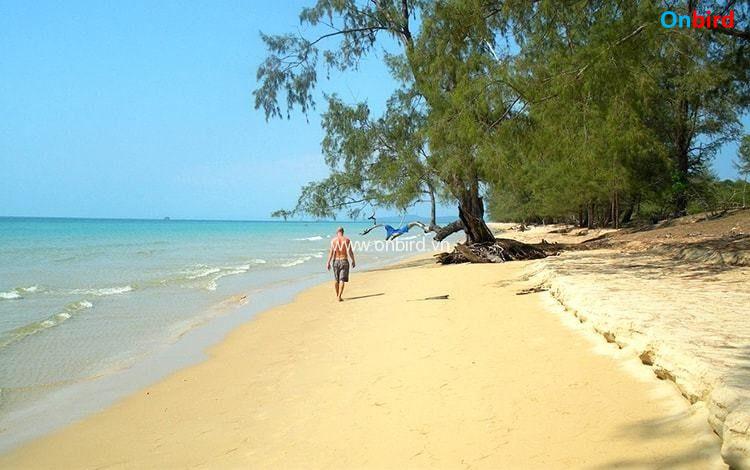 Come with Phu Quoc Island Guide to learn more about Phu Quoc Island Casuarina Beach. Located in the Northwest of Phu Quoc, around 23 km away from Duong Dong town, Casuarina Beach or Bai Dai is about 4 km long beach among that most of Northern area is owned by Vinpearl resort and Phu Quoc Casino – Corona Phu Quoc, we name it as Casuarina Beach as the beach is backed by dense tropical foliage, a line of Casuarina trees growing along the coastline. And almost 2 km long untouched beach is now still possessing natural scenery. There were 2 way to reach the beach but now you no longer be able to reach the beach through the small lane going through the forest from Nam Nghi resort (number 2 in the photo above) then the easiest way is the number 1. (Check out Phu Quoc Island weather in detail here)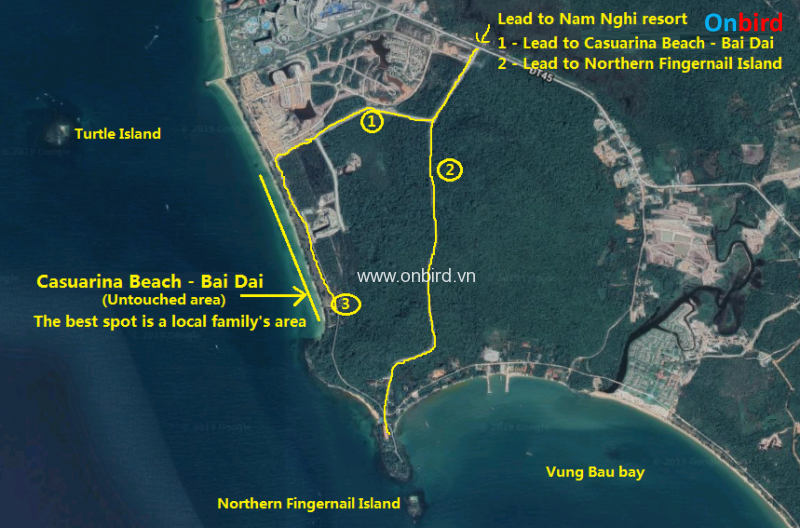 Sharing the same scenery with Vung Bau Beach – Half-moon Beach, here is one of the last vestiges that remind you of most of Phu Quoc's beach were alike in the past with small dirt lane of whispering casuarina trees running along with the coastline.
Aerial view of Casuarina Beach, you can see Northern Fingernail (Mong Tay) island in the upper right corner in the photo above. Possessing a tranquil shallow watery area of less than 1 meter within 50 m of the beach, blended in with the nature makes the beach ideal place for those who are looking for quite natural spaces.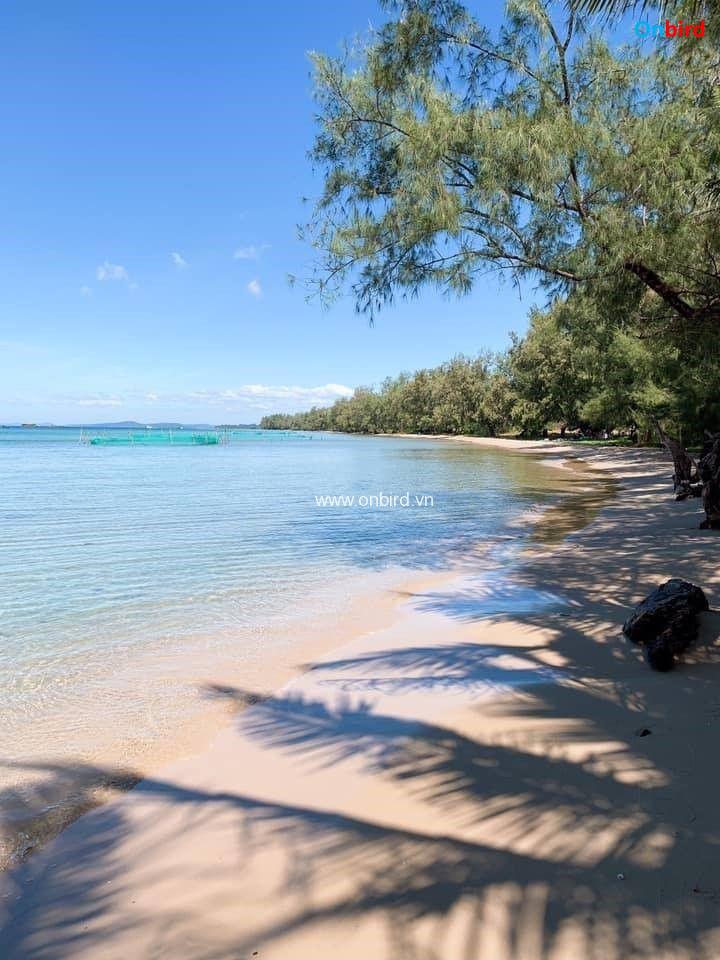 The beach from local family's restaurant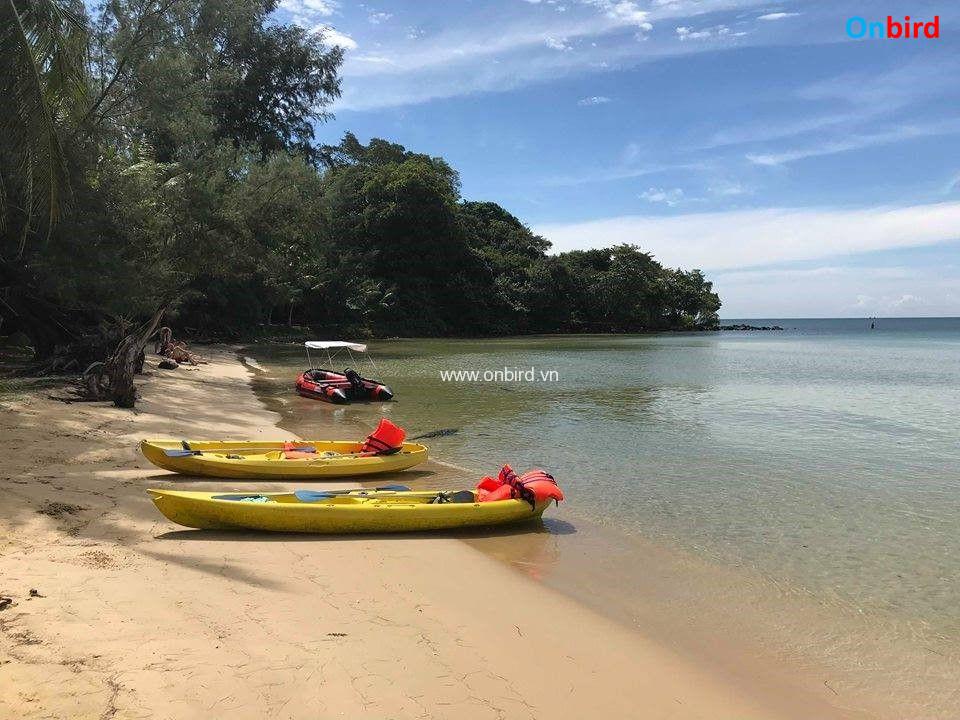 During Dry season the surface of the Casuarina Beach becomes tranquil as the surface of a lake thereby you can join some actions such as kayaking – Some things to do in Phu Quoc.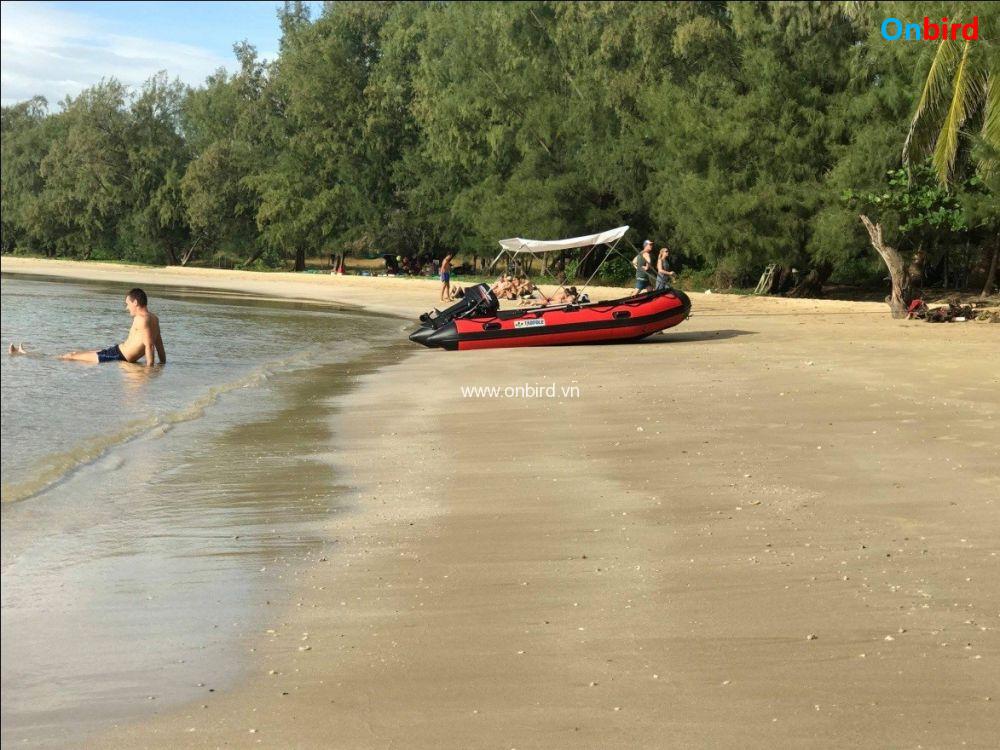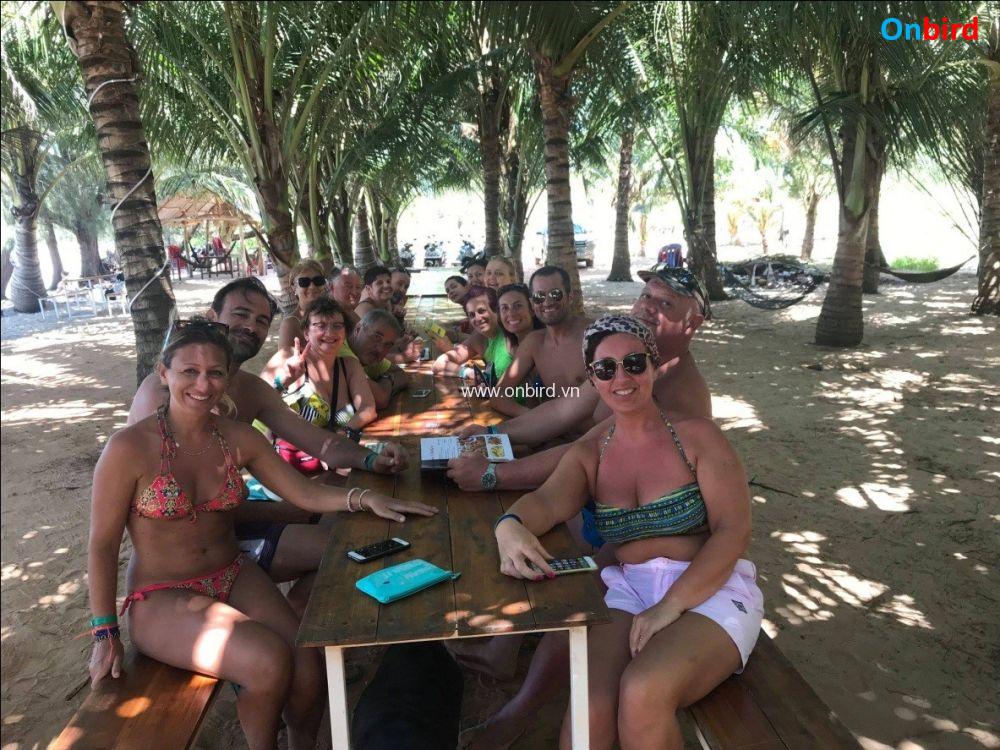 Few scenes at the local family's restaurant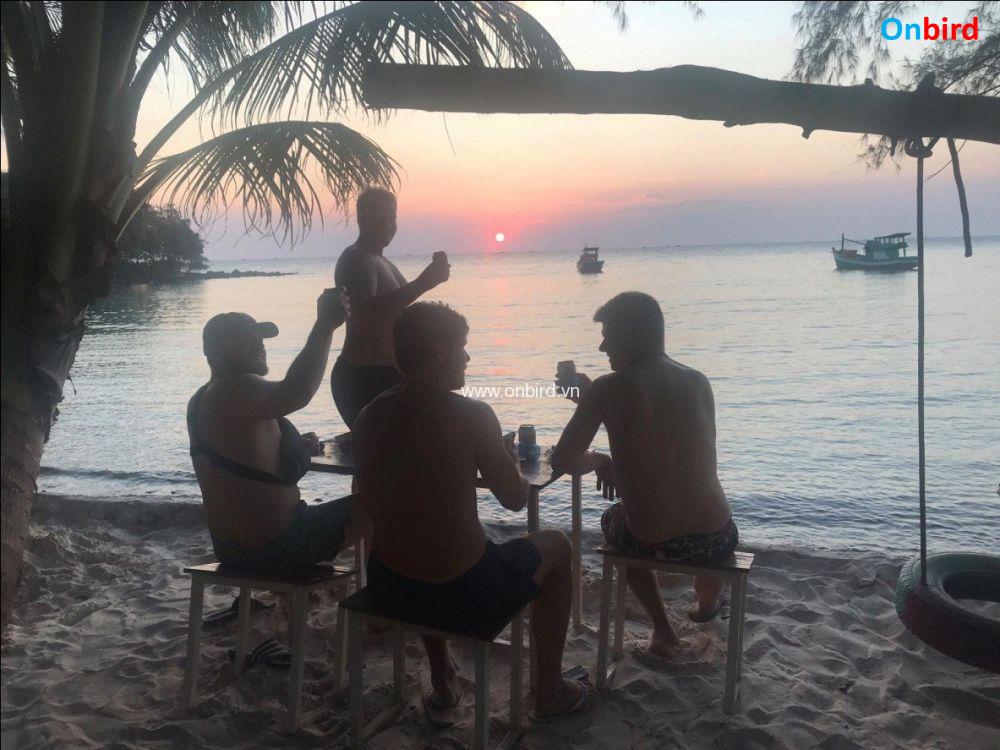 Or trying to explore the rocky cape by walking instead of swimming because there are many sharp rocks under water surrounding the cape – Something to do in Phu Quoc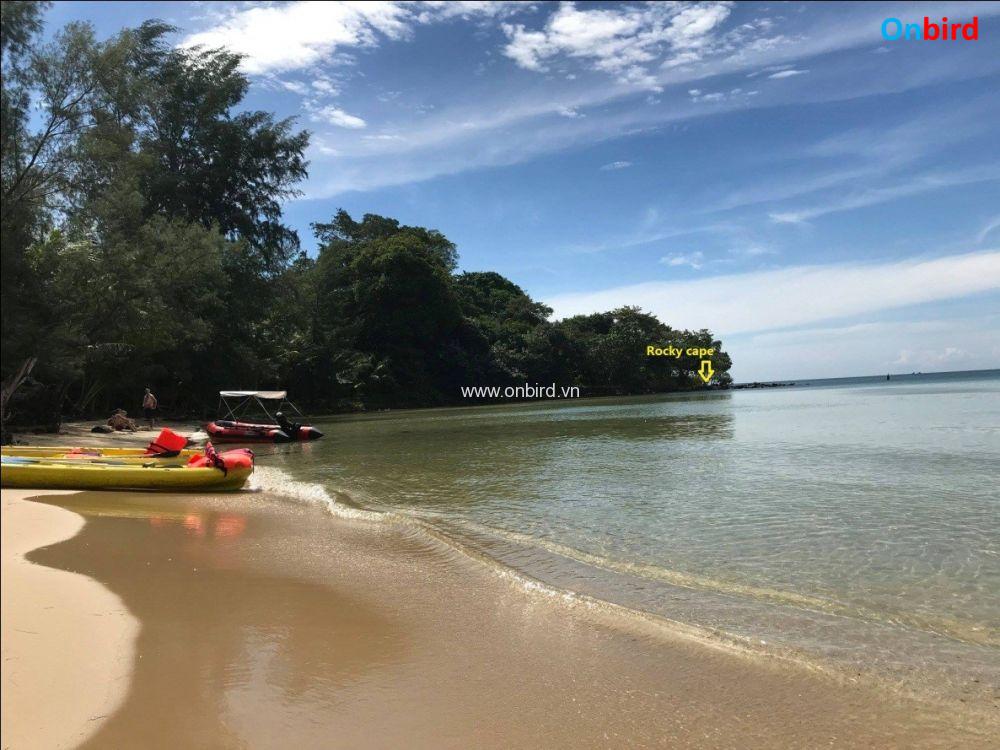 The look of beach from the rocky cape in the photo below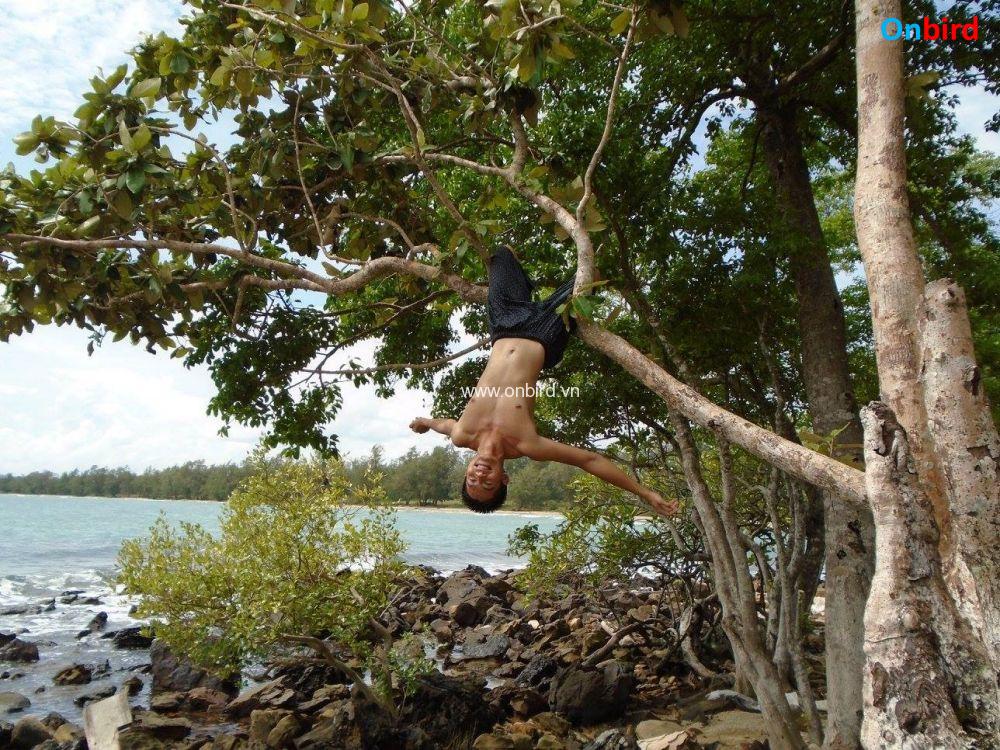 Hanging yourself on the tree is dangerous because many sharp rocks await you for your fall – Interesting things to do in Phu Quoc
There are few hundred years old trees in the forest situated at the cape near the beach, a suitable place for playing the role of Tarzan in real life 🙂