Read our comprehensive understanding about weather in Phu Quoc Island for your vacation planning
Most travelers probably only know about these two main seasons. For us and those who keen on sea activities, it's actually 4 major seasons: 
From October to November: seasonal transition time into the Dry season
From December to April: Dry season – Northeast monsoon weather
From May to July: seasonal transition time into the rainy season
From August to October: High time of rainy season – persistent rain
This article is going to discuss further on 3 main seasons (1, 2, & 3) which are suitable for sea activities.
1. Seasonal transition time into the Dry season (October – November)
Changes in the weather from the rainy season to the dry season: this period is considered the peaceful time on the sea with calm and warm water, very ideal for snorkeling or diving in South Phu Quoc island as at the time Phu Quoc water is still out of reach of Northeast monsoons, the weather will be starting getting better day by day in this period.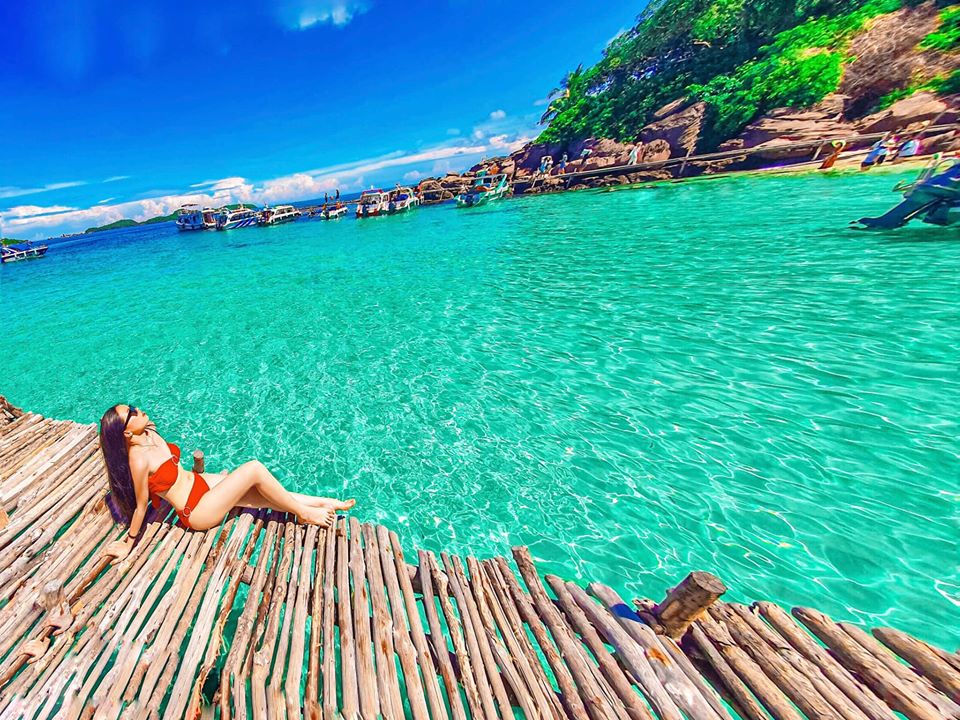 Cautious: at the beginning of October, the weather in North Phu Quoc is still hard to predict.
2. Dry season time – Northeast monsoon weather (December – April) 
Main time to do snorkeling – This is the high time as the water gets cooler under the intense sunshine, during this period we could visit most of the beautiful coral reefs around Phu Quoc. However, sometimes, under the influence of Northeast monsoons, water might get fuzzed, which make your snorkeling experience not really good as you expect. Therefore, as a tour advisor, we always check the water visibility before departure date, if it's not so perfect, we can persuade our customers change the plan a little.
It seems that recently due to the effects of climate change, the dry season seems to be longer with a longer number of sunny days. 
Notice: Prepare a long-sleeve shirt or your snorkeling suit instead of using sun cream to minimize the use of sun cream which is harmful to corals. OnBird is joining in a campaign named Save Phu Quoc to develop responsible tour products in accordance with the natural things.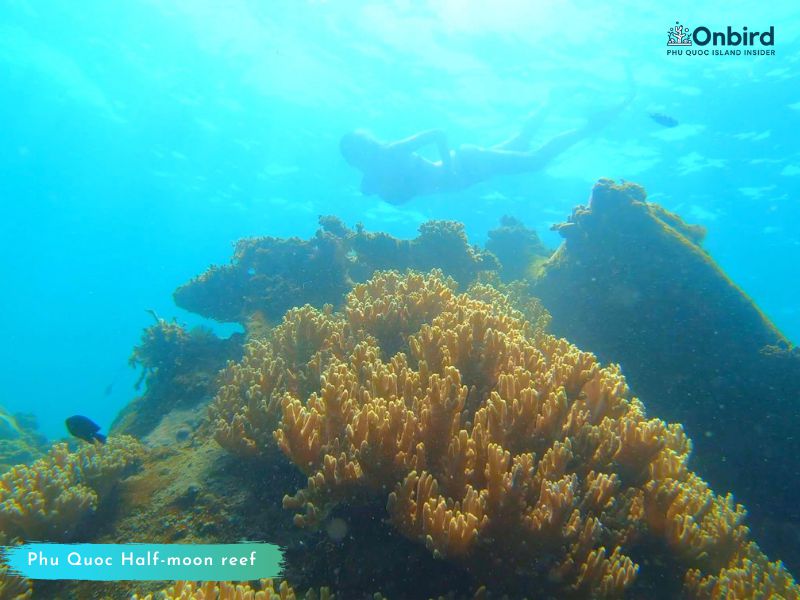 3. Seasonal transition time into the rainy season (May – July)
This is summer time throughout Vietnam and Phu Quoc island. However, it welcomes the upcoming rainy season. The weather gets harder to predict thereby the number of choices for snorkeling spots is less than in normal time.
Furthermore, if you're seeking some dives then it isn't worth it at all. Be careful of some diving providers who still offer you services at this time because the water on Phu Quoc island gets influenced by Southwest monsoons.
However we find that the beginning of the summer time (May to July) is also very good time to reach a beautiful coral reef in South Phu Quoc named North-east Coral Reef. We recorded the video below when organized snorkeling and diving in North-east Coral Reef and Coral Mountain on 15 May 2022, very nice water conditions. There are times of very calm sea water in Phu Quoc during this time.
The photo below was taken July, 2020, you can see Phu Quoc weather in the summertime not like what you think about the rainy season.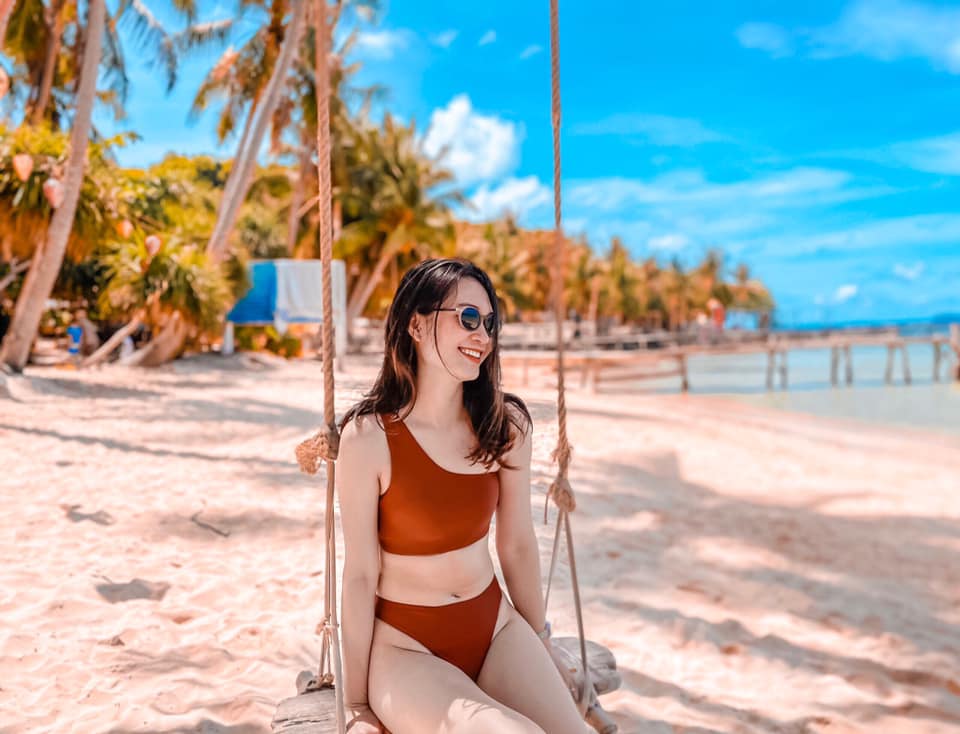 Another notice you should bear in mind is that this is also a PEAK time when domestic tourists come visit the island.  Because summer holiday is the main holiday for Vietnamese households, Vietnamese family travel as a whole family is often seen during this time. 
The Rainy season or summer is also the time that the sea gets sandy beaches of islands in the An Thoi archipelago accreted, make islands more beautiful on sunny days.
Follow OnBird
 on Facebook
 or Instagram 
to get updated on useful information about Phu Quoc island guide.